There is a common misconception out there that vegans can't have chocolate, and that is so untrue! Check out these vegan Valentine's day chocolate options. We have some that you can make and some that you can buy.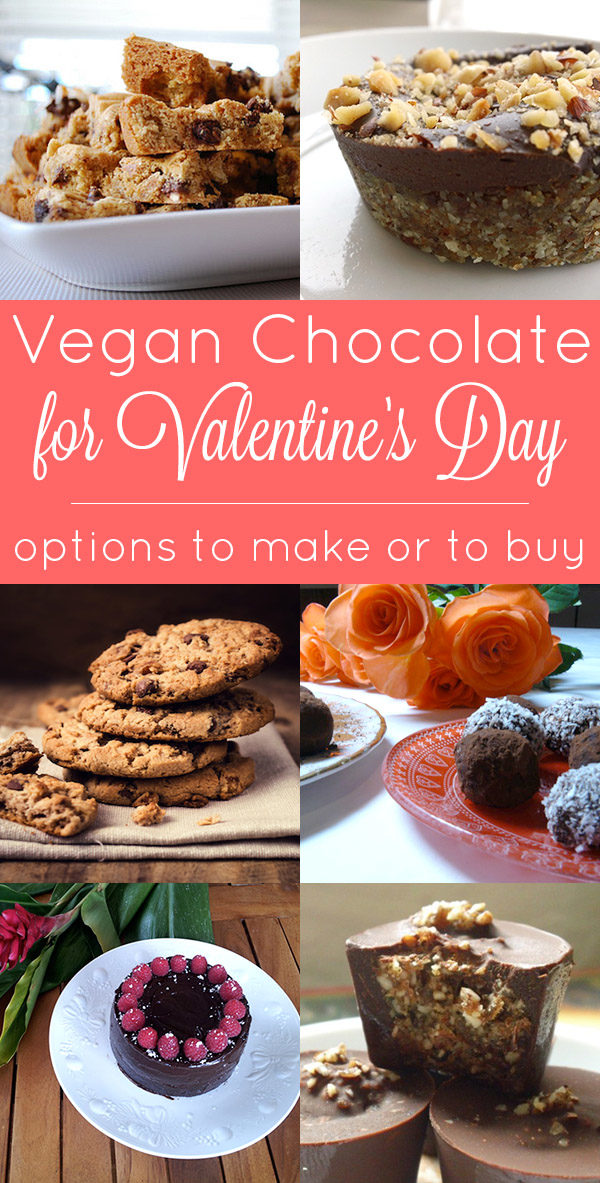 Chocolate on its own is totally vegan. It comes from the cocoa plant, and all that you need to make chocolate are cocoa powder, cocoa butter, and a sweetener. What makes a lot of conventional chocolate not vegan are the additives – like milk, milkfat, and butterfat – that companies use. You don't need milk to make chocolate (even milk chocolate!), and these vegan Valentine's Day chocolate options prove it.
Vegan Valentine's Day Chocolate to Buy
Chocolate Chips – Many brands of dark chocolate chips are totally vegan. Whole Foods 365 brand makes vegan chips, and Trader Joe's dark chocolate chips are totally vegan. Girhadeli's chips used to be vegan, but they aren't anymore. You can also find vegan dark chocolate chips on Amazon, like these from Enjoy Life Foods.
Vegan Truffles – Whole Foods makes some vegan chocolate truffles with a coconut oil base. Just check the ingredients. You can also order vegan truffles online.
Chocolate Bars – A good chocolate bar is a great vegan Valentine's Day chocolate gift. These are some of my favorite brands of vegan bars. You can find these at natural food stores and sometimes at regular grocery stores, too!
Endangered Species Dark Chocolate – The dark chocolate with dried raspberries is beyond amazing, and they have lots of other vegan bars, too!
Chocolove Dark Chocolate -The Chili and Cherries, y'all. This sweet-and-spicy treat is what my husband gets me when he wants to surprise me with good chocolate.
Moo Free – If your sweetie loves milk chocolate, you can still find a vegan option! Moo Free makes vegan milk chocolate that's lightened with rice milk.
Vosges – If you want to get super fancy, these bars are the way to go. Not all of Vosges chocolate is vegan, but many of the dark chocolate varieties are. They have really cool flavors, like this matcha spirulina bar.
Vegan Valentine's Day Chocolate Recipes
Now that you know how to buy vegan chocolate, you can get baking for your sweetie (or yourself!). These are some delicious vegan chocolate recipes for Valentine's Day.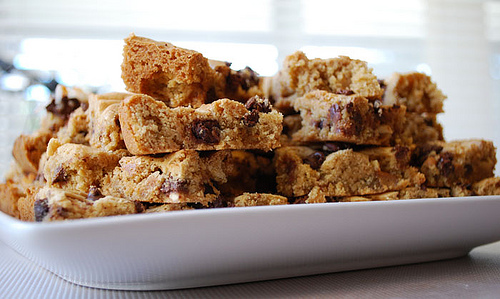 Chunky Peanut Chocolate Chip Blondies – These take less than an hour to make, from start to finish, and they're so deliciously decadent.
Dark Chocolate Truffles – Not only are these deliciously chocolatey, they're healthier than conventional truffles.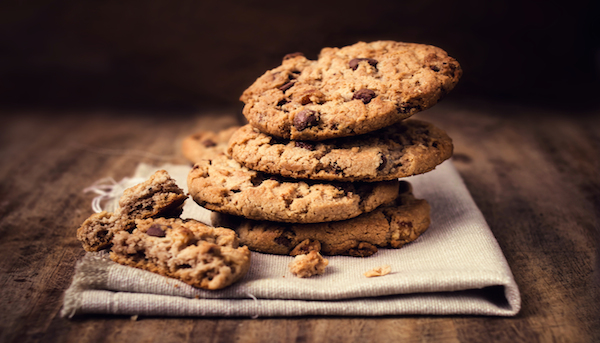 Cinnamon Almond Chocolate Chip Cookies – If you need a totally gluten free vegan Valentine's Day chocolate treat, these are for you!
Mostly Raw Chocolate Hazelnut Cake – This cake reminds me of Ferrero Rocher candy, but healthier and without the animal cruelty.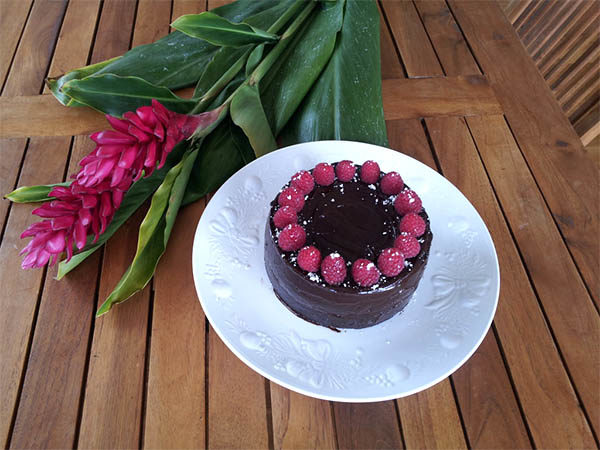 Chocolate Cherry Spice Cake – If you love chocolate and fruit together like I do, do yourself a favor and make this cake ASAP!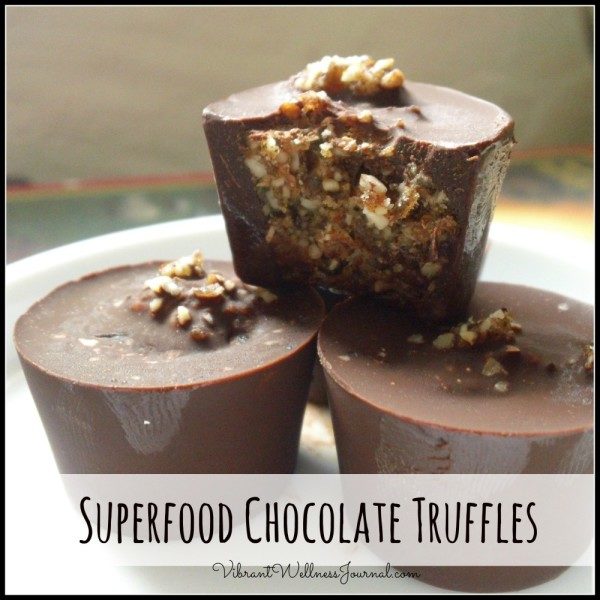 Superfood Chocolate Truffles – This is another healthy truffle, if you want to include some superfood goodness on your Valentine's Day menu.