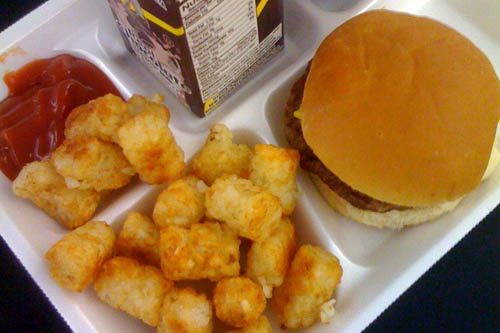 As parents, we know how it goes for school lunches. We try to pack healthy foods that our kids might actually eat, attempting this each morning while trying to get ourselves ready and out the door, as well.
Kids love peanut butter and jelly, and parents love how easy it is to make. But there are other choices that are just as simple to put together, and the change will do your kids some good. It isn't as hard as you might think to pack your kids a healthy lunch they will enjoy. Packing healthy choices for your kids can become second nature. If you make some time to do it each day, it will ultimately become second nature. Mornings too hectic? Packing lunches the night before can save you some precious time in the mornings.
Rather than packing a lunch loaded up with animal products like meat, cheese, and milk, try upping the health factor and adding more plant-based foods to your kids' packed lunches. Kids who eat vegetarian or vegan diets have a huge advantage in growing up healthy. They are much less susceptible to conditions such as heart disease, cancer, obesity, and numerous other health issues faced by their meat-eating friends and peers.
Here are some great vegan lunchbox ideas:
Spread hummus on a vegan coldcut, and roll it up to make a convenient and fun treat.
Ants on a log! Pack celery sticks with peanut butter and raisins. You can do a less-sweet variation by using your favorite bean spread and topping with your kid's favorite type of nuts.
Cut a corn or rice cake in half, and spread peanut butter and jam on one half and then top it with the other half for a yummy, crunchy PB&J.
Instead of a meat-based sandwich, try packing a black bean burger with a side of oven fries.
Buy some mini-pitas and cut them in half. Pack them with chopped tomatoes, falafel, hummus, or your kiddo's favorite filling.
Make an easy pasta salad with spiral pasta, tomatoes, diced cucumbers, nuts, and an oil and vinegar dressing.
Pack some whole wheat breadsticks for your kids, and don't forget to include dipping choices such as hummus, peanut butter, or pizza sauce.
Let's finish up with some hot thermos ideas:
Give your kids some freshly-made vegan soup or stew and pack a few biscuits for dipping.
Fill a thermos with vegetarian meatballs in a yummy tomato sauce. Pack a fresh roll and your kids can make their own healthy meatball sub.
Make lunch spicy by filling their thermos with refried beans. Pack their favorite topping (including some veggies!) and a few taco shells and they will be in heaven.
Another way to get kids excited about the food you're making is to get them in on the assembly action. A few of the suggestions above include lunches that they can put together at the cafeteria, and you can get them excited about food by letting them help you in the kitchen, too!
Image Credit: Creative Commons photo by Ben + Sam