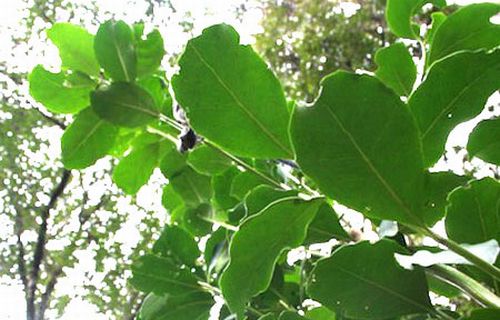 There's nothing like beginning the day with a hot cup of tea or coffee. Usually, I pour myself a cup of tea to wake up with, but I recently had the opportunity to try several different blends of Guayaki yerba mate. I might have started a new habit.
A tea-like plant native to South America, yerba mate is brewed much like a tea and used as a stimulant, like tea or coffee. The flavor is comparable to a tea, also. Unlike a tea, the brew doesn't get bitter if you steep the leaves too long, which I often do.
Guayaki
Guayaki is a fair-trade certified seller of organic yerba mate. Their capitalist-based, environmentally sustainable business model allows them to increase investment in the local community. Their mission is to steward and restore 200,000 acres of rainforest and create 1000 living wage jobs.
The yerba mate is shade-grown in the South American rainforest by small farmers. Growing it in its native habitat improves the flavor and nutrition of the yerba mate, but also means that it must be harvested in small batches.
Nutrition
The nutrition is one thing that really stands out about yerba mate. Yerba mate contains vitamins A, C, E, and several of the B vitamins, as well as calcium, manganese, iron, selenium, potassium, magnesium, phosphorus, and zinc. It's packed with antioxidants, even more than green tea.
Guayaki Yerba Mate Blends
I tried four flavors of Guayaki yerba mate – pure endurance, mate chocolatte, chai spice mate, and regular yerba mate. I tried them in tea bags, but they are also available in loose leaf form.
Yerba mate without the flavoring tastes like a nice light tea. It has some earthy and herbal notes to it.
Pure endurance is a blend of yerba mate, orange, eleuthero, acerola cherry, and natural electrolytes. The orange comes through with a mild spice flavor. This one is my favorite.
Mate chocolatte is a blend of yerba mate, cocoa, nutmeg, cinnamon, stevia, and clove. It's unsweetened, but I didn't think it needed sugar, even though I have a demanding sweet tooth. The cocoa gives it a light note of chocolate, but the yerba mate is still front and center.
Chai spice mate is a blend of yerba mate, cinnamon, licorice, ginger, nutmeg, clove, and stevia. This one is fun just to inhale. The spice blend makes such a lovely aroma. It's definitely a "good morning" blend.
All these yerba mate blends are organic, gluten-free, kosher, and fair trade. The mate chocolatte is vegan.
Guayaki yerba mate is available online and in some stores. It comes in loose leaf, bags, and prepared drinks.