Holidays are for sharing food and love, and if you're a gift giver, this is the list to help you give BOTH food and love. Here we present our Eat Drink Better guide to gifts for people who love to cook!
Last week we published our gift guide for those that love to eat, and of course, there is some overlap between these two groups, but this guide speaks to those that are looking for fun new ways to expand their cooking repertoire, explore new techniques, and or just appoint their kitchen with the best in sustainable cookware and kitchen goods.
Gifts for People who Love to Cook
Sip Sustainably and Stylishly with Wabo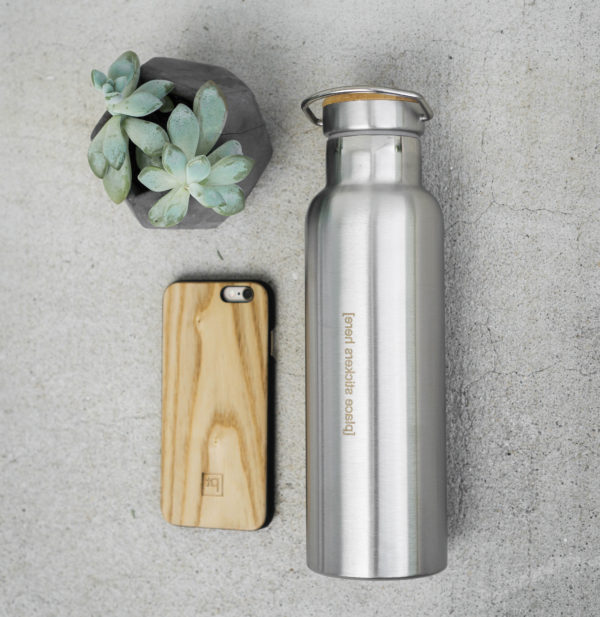 OK, while you're not actuallly going to COOK with this gorgeous bottle, it's on this list because it's a beautiful and functional addition to your kitchen life and on-the-go foodie adventures! Wabo is a stainless steel water bottle with a mission to rid the world of single-use bottled water. What makes Wabo unique is that it is the optimal storytelling water bottle, it's designed and encouraged for you to place stickers on it – each bottle with the engraving [place stickers here]. As your bottle builds up its stickers, it also builds up its story. This makes it a great gift for friends and family to let them decorate the bottle as they choose.
The bottle is airtight, double-walled and vacuum-sealed to keep your hot chocolate steamy or your cold beverages frosty for over 12 hours. The bamboo cap gives it a natural, sustainable and is pleasing to both the eye and the hand.
Wabo is a simple, straightforward water bottle – nothing overly fancy, just the basics done well. Learn the full story and order very own your Wabo here.
Cook Easily and Quickly with the Vita-Clay Multicooker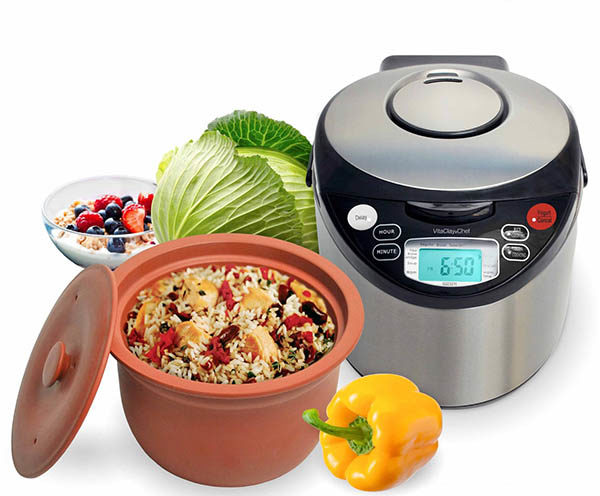 I just received a Vita-Clay Multicooker and I am totally swooning over this highly functional product. I've been making all my favorite slow cooker recipes and trying new ones, and the Vita-Clay cooks it all perfectly. Instead of stainless steel, the Vita-Clay uses a special clay that's lead free, BPA-free, and retains heat really well for even cooking. Full review coming soon!
'Fry' ALL THE THINGS with an Airfryer
Think of an air fryer as a super hot convection oven that fries things with little to no oil. This machine is Becky's newest obsession, and she's detailed the dozens of recipes she's made in the airfryer. There are lots of air fryers on the market right now, and it can be dizzying to try to settle on one. If you're on a budget, the GoWise gives you bang for your buck. Got a little bit more to spend, the Philips is a tried-and-true air fryer brand.
Make your Dining Gorgeously Green with bambu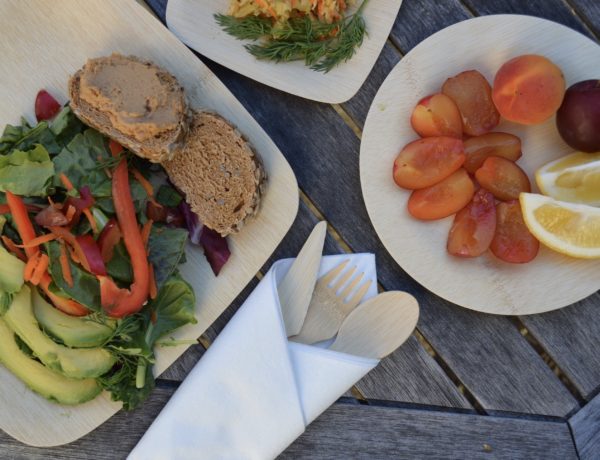 Bambu has long been one of my favorite companies: not only do they offer a line of functional and beautiful alternatives to disposable plates, utensils, and the first ever bamboo napkin, along with an inspiring line of kitchen goods, they are a company doing business right. They have a fully transparent supply chain and offer organic bamboo products.
A cooking journal or recipe book
A personalized place to store your recipes is a great gift idea. For the writers and chefs, journaling about cooking and food can be a great creative writing outlet as well.
Stock the Kitchen with Creo bakeware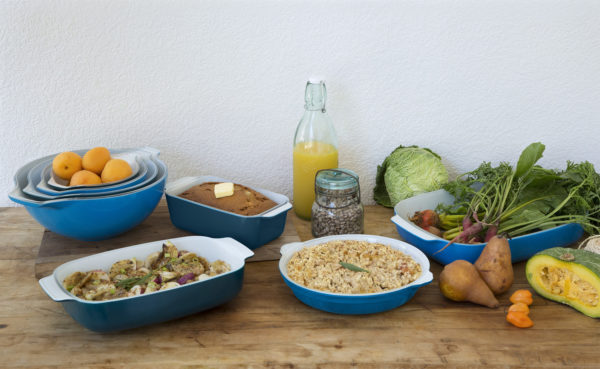 We worked with Creo earlier this year, and I immediately fell in love with their colorful bakeware line. They have a host of other fun kitchen products, like Stax and Lemon Drops, but to me it's their vibrant bakeware and mixing bowls that steal the show. I want a bigger kitchen and unlimited budget so I can stock it will all things Creo.
The (totally unbiased, totally objective) BEST Cookbooks this Year: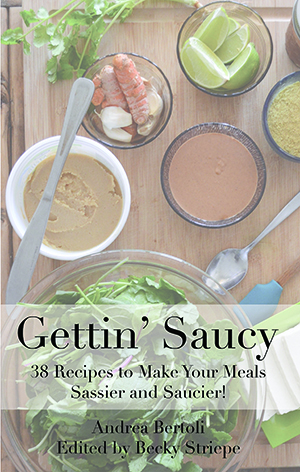 Becky Striepe is our Editor here at Eat Drink Better, and I'm one of the primary writers, and this year we both made cookbooks. Becky actually has two cookbooks under her belt now, and mine has just finished pre-orders via Indiegogo. Both are available now! Becky has just released a printed version of 40 Days of Green Smoothies, and she has her Bowls cookbook available here on her personal site, Glue & Glitter. You can get my cookbook over at Vibrant Wellness Journal.
The companies and products listed here have paid for promotion and/or have shared products for review, but all opinions are my own -adb