Cooking in clay might sound like the kind of thing people do when they have a lot of free time, but not with my new favorite kitchen gadget!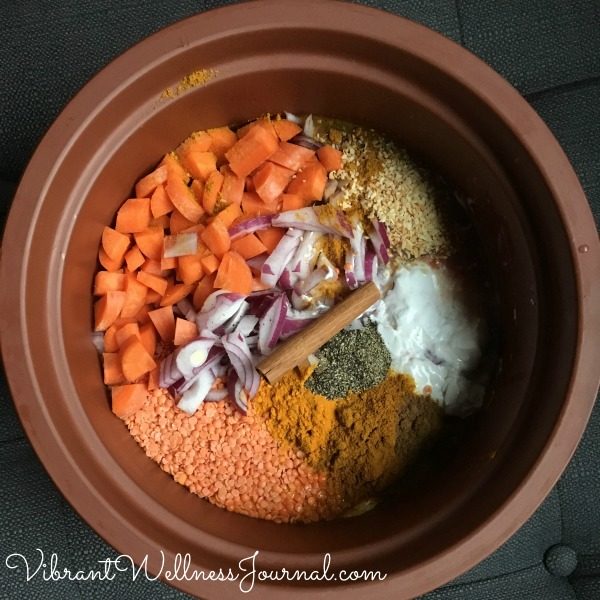 I have long been a fan of slow cooking for making perfect beans and vegetable broths, but now that I'm living in chilly San Francisco, the need for warming soups and stews is strong. And I finally got a cooker that can do it all! I'm officially obsessed with cooking in clay with my new Vita-Clay pot.
What is Vita-Clay?
I met the Vita-Clay team at the Green Festival a few weeks ago, and they sent me an 8-cup Smart Organic Multicooker for review (all opinions are 100% my own). I'm super impressed with this gorgeous, powerful machine, and I have loved all items that I've cooked with it.
In just a few weeks, I've already made perfect beans (for my large batches of hummus), coconut milk yogurt, multiple soups, stews, and vegetable broth.
The Vita-Clay multicooker is a rice cooker, slow cooker, and yogurt maker in one, with easy-to-use controls and functions. This cooker is different because the cookpot is made from Zisha clay, so you're cooking in clay – an all-natural material – rather than stainless steel, coated ceramic, or a nonstick pot, like other multicookers.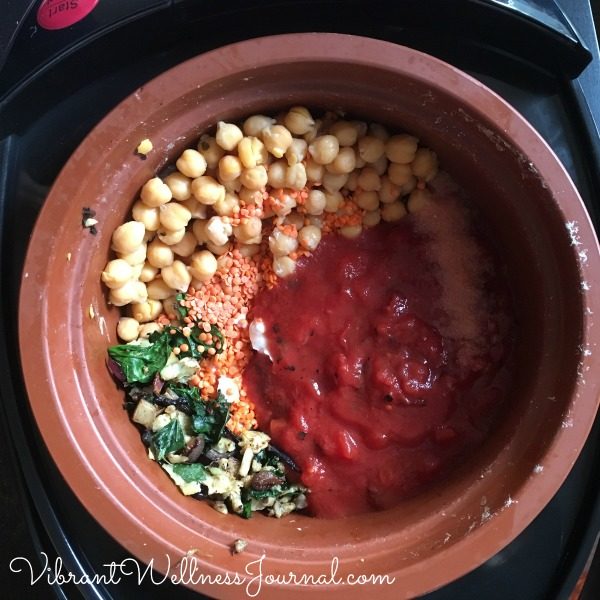 What's so Special about Cooking in Clay?
The VitaClay folks share some pretty incredible reasons for cooking in clay. On the website it says that, "organic unglazed clay activates enzymes and minerals in your foods, enabling you to extract extra flavors and nutrients from your recipes while increasing digestibility.
Clay is also alkalizing—everything the ancients prized in healthy cookware, superior taste and perfect texture and synergistic properties—clay working together with your foods and spices creates a synergistic partnership to let food be your medicine—right in your own kitchen."
But the most practical application of clay is that– like cast iron cookware– it heats evenly, meaning it cooks evenly too, retaining heat wonderfully. I was pleasantly surprised to notice that the beans I cooked overnight (11pm-4am) were still very hot when I took them out in the morning at about 8am. The chickpeas and other beans were so perfectly soft and delicious; I ate them by the handful!
This exceptional heating capability means that my clay multicooker cooks much faster than my slow cooker. The Vita-Clay has a maximum time of four hours, but I find that most recipes are done in about two hours, which is radically different than with my slow cooker, which takes four to six hours per recipe.
My red lentils did stick to the bottom (which required a few days of soaking and scrubbing), despite having ample liquid in the pot. So rather than eight hours of slow cooking, I usually set it for two to three hours, checking occasionally. I'm sure that as I get more familiar with the cooker I can just 'set it and forget it', if you will.
The faster cooking time is because of the Vita-Clay's double lid, which makes the multicooker sort of a hybrid between an slow cooker and a pressure cooker. The company explains that the pot's design, "creates micro-pressure to maximize steaming quality for tender and flavorful food and cuts slow cooking time and energy usage in half."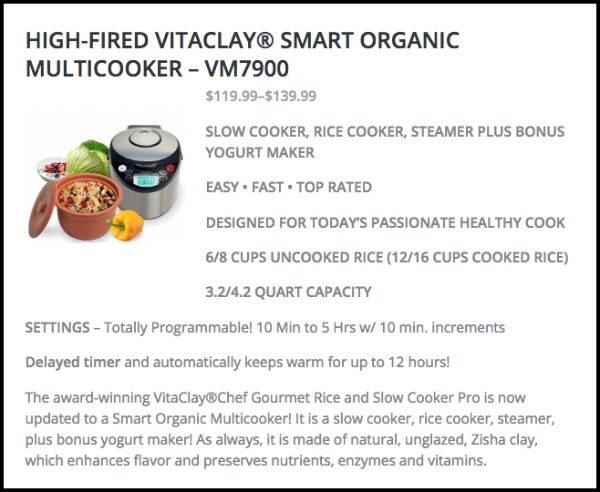 Vegan Vita-Clay Recipes
The recipes that came in the supplemental information along with the Vita-Cooker were really meat and dairy-focused, I wanted to share a few of my favorite vegan Vita-Clay recipes. These are all based on my stovetop recipes, so if you don't have a multicooker, be sure to click over to the original recipe and get the stovetop details!
Homemade Vegetable Broth
Homemade veggie broth is nourishing and delicious, and a great base for soups, stews, or cooking grains or beans. Read about my method here. The only change I made was to cook the broth for around three hours instead of the eight.
Homemade Vegan Yogurt in a Slow Cooker
Quite honestly, this is the recipe I was most looking forward to for the Vita-Clay. I have a great recipe for homemade vegan yogurt, but it requires the oven, and the oven at our house doesn't seal properly. So I've been without homemade coconut yogurt for far too long.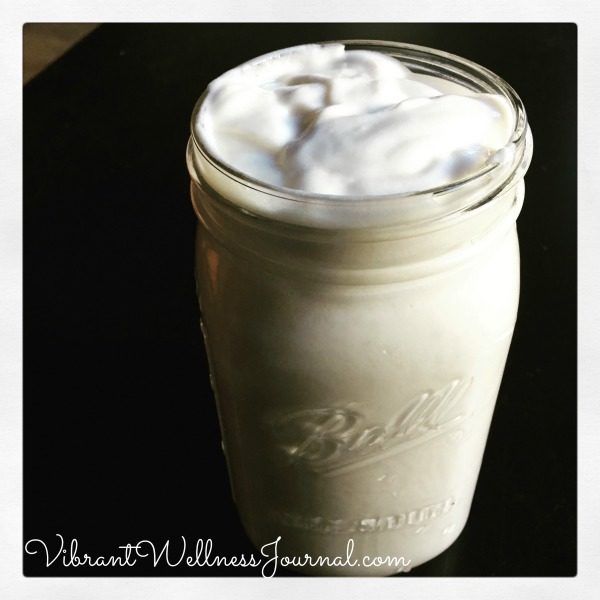 White Bean Stew
Since the Vita-Clay cooks so fast, I've been experimenting with beans that I don't normally cook, like cannellini. These giant white beans would take probably around 12 hours on the stove but cooked in just a few hours in the Vita Clay. They came out deliciously soft and creamy.
I added about 2 cups of beans, 1 (15 ounce) can of fire-roasted crushed tomatoes, 1 cup of broth, a handful of diced veggies (carrots, celery, onion) and cooked for just two hours. This was a little soupier than I wanted, so I opened the lid and let it cook off a bit for a thicker stew served over polenta.
Red Lentil Curry Soup
Lentils are easy and nutritious, and this recipe could not be any easier. Find the full details about how great lentils are, and the full recipe here on Vibrant Wellness Journal. See the picture at the top of this post for a sneak peek!
Disclosure: I received the Vita-Clay Multicooker free for review; all opinions expressed here are 100% my own.