When you go vegan, replacing eggs in your food can be tricky. So, what do vegans use instead of eggs? It varies, depending on what the eggs do in your recipe. Here are some common egg replacers for various situations.
Whether you're ditching the eggs for your health or for ethical reasons, chances are you'll find yourself needing to replace an egg or two in a recipe. Below are some common egg replacers, broken into categories.
What do vegans use instead of eggs…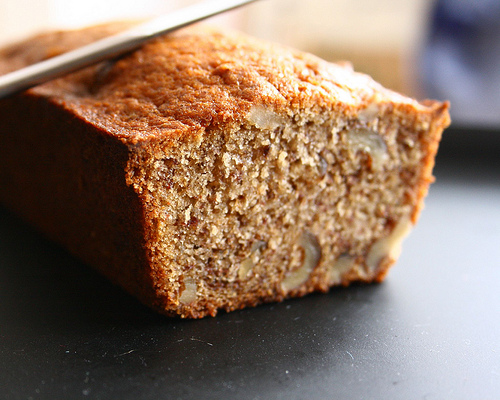 …in baking?
You have a few options for replacing eggs when you're baking. These options work in things like cookies, quick breads, cakes, cupcakes, etc. They're for recipes where eggs are acting as a binder (to hold everything together) and as a source of moisture:
1 egg = 1 tablespoon of flax meal (NOT whole flax seeds) or chia seeds whisked into 3 tablespoons water (set aside for at least 5 minutes before using)
1 egg = 3-4 tablespoons of the liquid from canned beans. I use 4 tablespoons if the recipe calls for a large egg, 3 if it doesn't specify. You can learn more about using bean liquid (aka aquafaba) in baking here.
1 egg = 1/4 cup mashed banana
1 egg = 1/4 cup tablespoons applesauce
1 egg = 1/4 cup silken tofu
1 egg = 1/4 cup canned pumpkin
1 egg = egg replacer prepared according to package directions. Companies like EnerG and Bob's Red Mill also sell pre-made egg replacer. These will include instructions on how to replace 1 egg in your recipes
If you're looking for an egg wash for your next loaf of bread or tray of rolls, aquafaba is your friend! Just brush it on, the same way you would a beaten egg, before baking.
…in scrambles, quiche, and omelets?
You don't need eggs to make a delicious scramble, quiche, or omelet. Tofu is your friend in these situations!
While I don't feel like a tofu scramble tastes like scrambled eggs, it definitely hits that same craving for a savory, warm, filling breakfast. Vegan quiche is a total crowd-pleaser, and with the right recipe, it's really hard to distinguish from egg-based quiche. Want to get your tofu on? Try my Tofu Scramble Breakfast Tostadas or Jill's awesome vegan quiche recipe!
You can also make vegan omelet without cracking a single egg. Tofu is a good base for omelets, or you can use chickpea flour (also known as besan).
Tofu and chickpea flour are great from-scratch options. There are also commercial vegan egg products out there that make replacing eggs super easy. The Vegg and Vegan Egg are two common ones.
…for meringue?
Vegan meringue is a thing new, and we have aquafaba – the liquid from canned beans – to thank! It might seem crazy, but you can use 1/4 cup aquafaba per egg in any meringue recipe. It whips up like a dream! Try my vegan meringue recipe, and be amazed!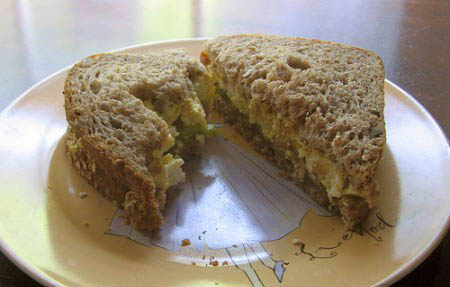 …in egg salad?
Tofu to the rescue again! Even my omnivore husband loves my eggless salad. It's simple to make and super delicious! Like a tofu scramble, you're probably not going to fool anyone into thinking that tofu is chopped egg, but it's still tasty and has that rich, creamy texture you associate with egg salad.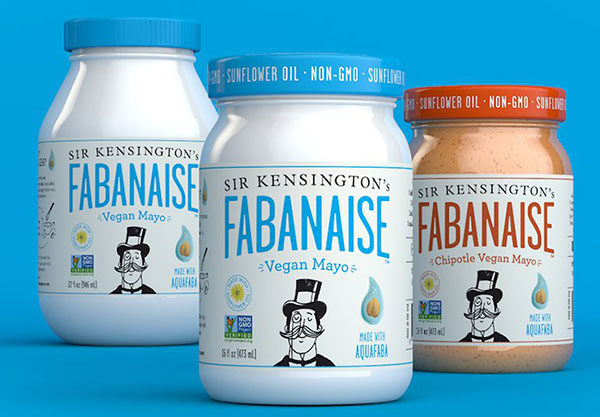 …to make mayonnaise?
Sure, you can just buy vegan mayo at the store, but if you have been making your own egg-based mayo, I have great news! You can make your own mayo from scratch with aquafaba! This article that I wrote for Care2 has a video, so you can see this magical vegan mayo recipe in action.
There's even a company making aquafaba mayo for sale! Sir Kensington's (pictured above) partnered with a company that makes hummus, and they're turning all of that bean liquid into plant-based mayo.