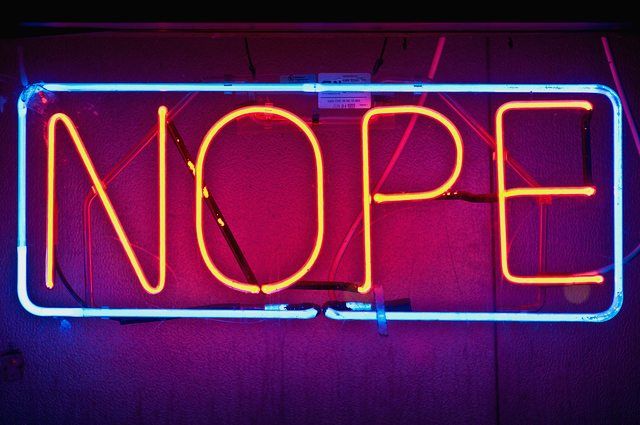 Like perennial weeds, I can't help noticing that omnivores always seem to raise the same handful of poorly reasoned arguments against vegan and vegetarian diets. But each of the tried-and-true arguments against plant-based eating is so easily debunked, it's just no fun! The first anti-veg weed we need to pull — because it's the near-universal first remark when anyone hears 'vegetarian' or 'vegan' — is the myth that humans need meat for protein.
Protein 101
Most people voicing this argument have no idea how much protein human beings actually need, so let's start there.
The RDA for protein is small: 0.8 grams per kilogram (0.36 grams per pound) of body weight, per day. This translates to about 10% of your daily caloric intake. For most adults aged 19 to 70, protein consumption should fall between 46 to 56 grams per day. Nutritional needs change during pregnancy, athletic training, or while recovering from serious injury; but these guidelines represent typical protein requirements for most adults.
Since plant proteins are metabolized differently than animal proteins, some nutritionists recommend 0. 9 grams per kilogram (0.45 grams per pound) of body weight for vegans. Even that higher figure would only bump protein recommendations into the range of 54 to 68 grams per day, for 120 to 150 pound vegans.
Compare these recommendations to the 101-115 grams of protein consumed each day by the average American omnivore.
The following table shows how insanely easy it is to meet protein needs with vegan foods:
FOOD

AMOUNT

PROTEIN (gm)

PROTEIN

(gm/100 cal)

Tempeh
1 cup
41
9.3
Seitan
3 ounces
31
22.1
Soybeans, cooked
1 cup
29
9.6
Lentils, cooked
1 cup
18
7.8
Black beans, cooked
1 cup
15
6.7
Kidney beans, cooked
1 cup
13
6.4
Veggie burger
1 patty
13
13.0
Chickpeas, cooked
1 cup
12
4.2
Veggie baked beans
1 cup
12
5.0
Pinto beans, cooked
1 cup
12
5.7
Black-eyed peas, cooked
1 cup
11
6.2
Tofu, firm
4 ounces
11
11.7
Lima beans, cooked
1 cup
10
5.7
Quinoa, cooked
1 cup
9
3.5
Tofu, regular
4 ounces
9
10.6
Bagel
1 med.
(3 oz)
9
3.9
Peas, cooked
1 cup
9
6.4
Textured Vegetable Protein (TVP), cooked
1/2 cup
8
8.4
Peanut butter
2 Tbsp
8
4.3
Veggie dog
1 link
8
13.3
Spaghetti, cooked
1 cup
8
3.7
Almonds
1/4 cup
8
3.7
Soy milk, commercial, plain
1 cup
7
7.0
Soy yogurt, plain
6 ounces
6
4.0
Bulgur, cooked
1 cup
6
3.7
Sunflower seeds
1/4 cup
6
3.3
Whole wheat bread
2 slices
5
3.9
Cashews
1/4 cup
5
2.7
Almond butter
2 Tbsp
5
2.4
Brown rice, cooked
1 cup
5
2.1
Spinach, cooked
1 cup
5
13.0
Broccoli, cooked
1 cup
4
6.8
Potato
1 med.
(6 oz)
4
2.7
Sources: USDA Nutrient Database for Standard Reference, Release 18, 2005 and manufacturers' information.
No Problem!
So basically if you're eating enough calories to meet your body's metabolic needs, you could eat only potatoes and still get enough protein! You'd have many other nutritional deficiencies, and that diet is definitely not recommended(!) — but you'd get enough protein. For vegans or vegetarians that eat a wide variety of plant-based foods, and eat enough calories for their bodies' needs, protein is a nutritional non-issue.
However, those who follow a standard American (or other high-animal-protein) diet can easily get TOO MUCH protein, leading to common health problems like diabetes and cancer. Getting more than 30% of your calories from protein can lead to kidney damage, as well.
So, why all the confusion? Why does every single SAD eater who glances at my dinner plate think I'm bound to keel over from protein deficiency at any moment?
Got Food?
Here's the thing: meat is a good source of protein IF YOU'RE STARVING. If food is scarce and you're not getting enough calories to meet your body's metabolic needs, protein-dense meat provides good caloric 'bang for your buck' towards postponing the point where your body has to start metabolizing its own muscle tissue.
Throughout human history, yes: often animal protein was crucial to survival of the tribe, because food was scarce. Even today hunger is a critical problem in some parts of the world, where animal protein could be valuable in averting imminent death due to malnutrition.
Now, then — honesty moment — does that scenario have anything AT ALL to do with your current actual nutritional needs?! Reflect on this question as you head for the buffet table, order that pizza, or pull up to the drive-thru window.
In other words, if you're reading this in a developed Western nation: probably not! All our top killer diseases are caused by an EXCESS of food, specifically excessive consumption of animal fats, animal proteins, and simple sugars. Diabetes, coronary artery disease, cancer,  Alzheimer's disease: all are linked to over-consumption of an animal-based diet.
So No, Actually: We Don't
Assuming non-starvation conditions, vegans get enough protein without even trying; it's so easy we don't even really have to think about it at all, except for the purpose of having this very conversation.
The more common problem in American kitchens is too MUCH protein, potentially leading to significant health problems for those who eat mostly animal-based foods.
So. Next argument, please: this one's a Nope.
Image credit: Creative Commons photo by potential past.
Editorial note: article modified once after original publication, for typographical error correction and improved clarity.