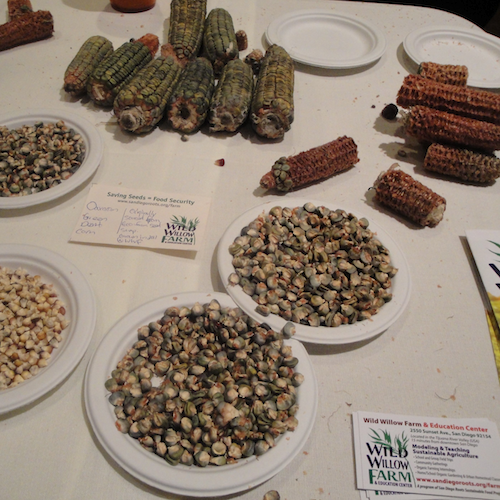 Have you ever participated in a seed swap? A seed swap is a great way to share your extra seeds and get free seeds in return. A big benefit is finding new varieties of vegetables and flowers from other gardeners who have grown them and can tell you all about them.
What is a Seed Swap?
You don't need to be an expert gardener to participate in a seed swap. All you need is some saved seeds and the willingness to share them. A seed swap can be informal or formal, from sharing seeds among family, friends and neighbors, or as part of a large event. Seed swaps are usually free events and the only requirement is that you bring some of your seeds to share. Think of a potluck, but with seeds.
You can find information on organizing your own here.
How to Prepare for a Seed Swap
At this time of year when many of our summer vegetables and flowers are setting seeds it's a great opportunity to take time to save them for next year and to share the extras:
If you are new to saving your own seeds, start with easy seeds for example, lettuce, beans, basil, or with flowers such as nasturtiums, and cosmos, marigolds.
Bring your bulk seeds to the seed swap in labeled jars or paper bags.
It's helpful if you bring along some small envelopes to put seeds in, for yourself and others.
Bring a pencil or pen so that participants can label their own envelopes.
The label should have the name of the variety, the date seeds were collected, and the origin of the seeds if you know it (for example, the nursery for a seedling you bought, or the seed company if you propagated from seeds).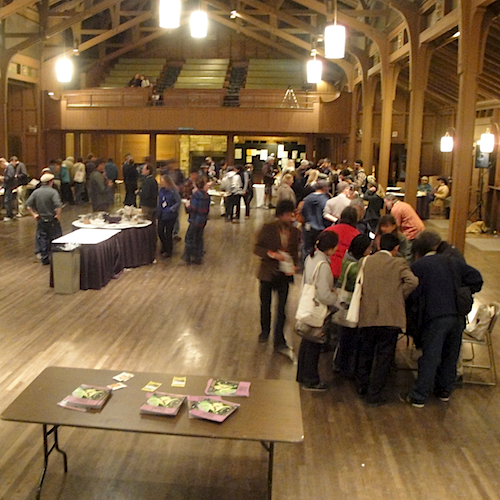 If you are new to saving seeds avoid collecting seeds from vegetables that cross pollinate easily, for example, the curcubit family. These are the cucumbers, melons, and summer and winter squashes (unless you are growing only one variety of any of these and your neighbors aren't grown them either, or if you have taken special precautions to isolate the flowers).
If you can't find a seat swap locally, try organizing one at your next community event: at a barbecue, potluck, book club, or anyplace where people will be gathering. There are also seed swap websites online and more formal seed growing and swapping efforts such as Seed Savers Exchange.
Besides saving some cash, you'll love being rich with seeds!
Photos: Patricia Larenas, Urban Artichoke