Reduce food waste in your kitchen by safely reusing your leftovers instead of tossing them out!
Food waste is a terribly problem worldwide. As we struggle to feed an exploding world population, wealthy nations that have an abundance throw about 1/3 of that food into the trash. We make too much and let it go bad or maybe we over order at restaurants and opt to leave our leftovers rather than take a doggie bag and eat them later. No matter where waste happens in your own day to day, we've got handy tips to help you reduce food waste.
Of course, a lot of our food waste problems don't lie with individuals. Food waste happens all along the production cycle: on farms, during shipping, at restaurants and grocery stores, and finally in our own kitchens. Businesses are cropping up to help reduce food waste on an industrial scale, freeing us up a bit as individuals and households to focus on reducing our own food waste.
Not sure where to start? Try these resources to help you reduce food waste to save money and conserve resources!
10 Resources to Reduce Food Waste by Using those Leftovers
1) Cook with Leftover White Rice – Do you always end up with way more rice than you mean to make or order? Try these ideas to jazz up that old rice to make whole new meals.
2) Leftover Wine Recipe – Anyone want to veganize this? I'm thinking chicken style seitan or even tofu in place of the chicken might work nicely! Leftover wine is great in sauces, so you can really go beyond this recipe when you have a little stale wine left in the bottle.
3) Cooking with Cranberry Sauce Leftovers – I know, this is more of a holidays thing, but it's worth bookmarking for Thanksgiving, isn't it?
4) Tips for Safe Reheating – Sometimes your leftovers are so good, you just want to straight up eat them again. Make sure you're reheating safely!
5) What to do with leftovers? Scramble them! – The humble tofu scramble steps up to give leftovers a boost.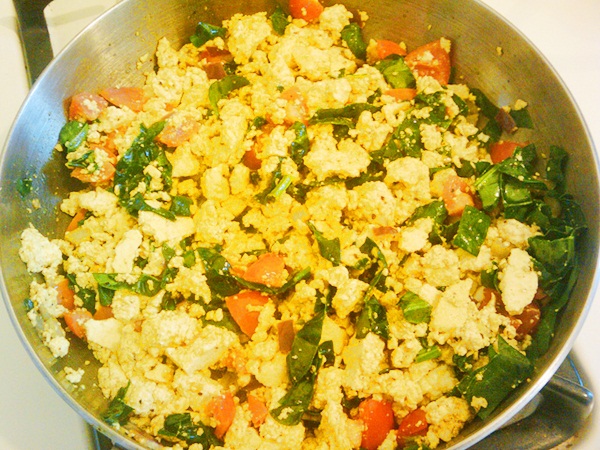 6) What will you do with that leftover bread? – Stale bread gets a makeover with these ideas!
7) Leftover Rice Salad – Need one more idea for reusing leftover rice? We have you covered!
8) Leftovers Pasta – Got a busy week planned? This recipe is intended to create leftovers that you can eat for cold lunches or heat up for supper all week long. Skip the cheese and add more cashews to make this a vegan recipe.
9) Brown Rice Recipes – Got brown rice? Mix it up with these recipes from our pals The Green Divas!
10) 6 Ways to Reuse Old Food – Got old bananas or wilting veggies? Check out these tips to give them a new life instead of tossing them!
I'd love to hear from y'all! What tips and recipes can you share to rehab your leftovers?
Image Credit: Leftover Rice photo via Shutterstock