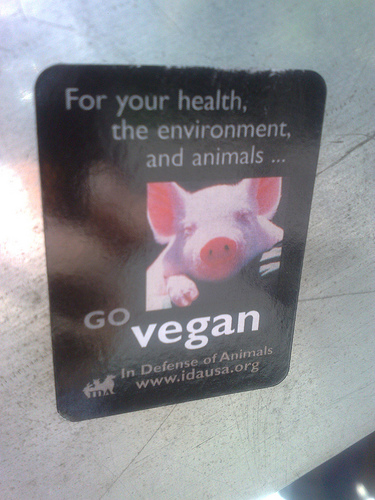 Help save the planet, the animals and improve your health with your choice of dinner tonight. Join the Meatless Monday movement (if you haven't already) and start to reap the benefits of a plant-based diet. Try this recipe for Vegan Creamy Aloo Saag tonight.
Aloo Saag over Basmati Brown Rice
Prep Time: 15 min
Cook Time: 1 hour
Yields: 4 servings
Ingredients:
1 lb fresh Spinach
1 ½ cups Red Bliss Potatoes (about 4 small potatoes)-cut into bite size pieces
2 tablespoons Olive Oil
2 Garlic cloves-minced
½ a Vidalia Onion-chopped
1 teaspoon Turmeric
1 teaspoon Garam Masala
1 ½ tablespoons Nutritional Yeast
½ teaspoon dried Coriander
½ teaspoon Crushed Red Pepper
1 can Light Coconut Milk
1 cup uncooked Basmati Brown Rice
Directions:
1. Fill a pot that has a tight fitting lid with rice and 2 cups of water. Bring to boil, cover and simmer over a low heat for 50 minutes.
2. While the rice cooks, fill a large pot with water halfway and bring to a boil. Toss in spinach, cover and cook for about 5-8 minutes or until spinach is tender and wilted and then drain.
3. In blender or food processor, puree spinach until almost smooth and set aside.
4. Re-boil water in the large pot and add potatoes. Cook until tender for about 10-12 minutes. If a fork pierces through them easily, they are done. Drain and set aside.
5. In a sauté pan, heat oil. Add the onions and cook for 5 min on medium heat stirring occasionally. Then add salt and pepper and reduce to low heat for an additional 20 minutes to caramelize.
6. In a small bowl, combine the dried spices with the nutritional yeast.
7. Once the onions have caramelized, add the spice mixture and garlic into the pan with the onions over low heat for 1-2 minutes or until fragrant.
8. Add the coconut milk into the pan, turn up heat to medium and bring almost to a boil.
9. Add the spinach and potatoes, stir occasionally and cook for an additional 3-5 minutes or until thoroughly heated through.
10. Add salt and pepper to taste and serve over the brown rice.
Photo Credit: Roland at Flickr for Creative Commons