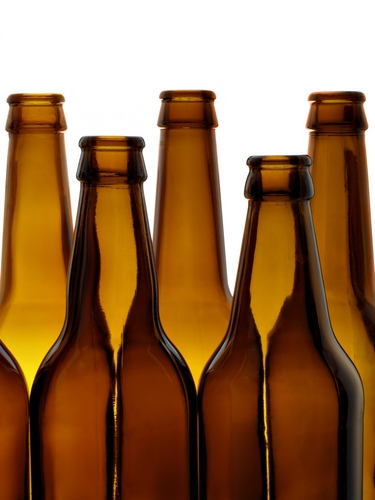 Happy Earth Day! One our favorite local dining spots is both a microbrewery and a leader in using local vendors to source their ingredients. They have a great beer bread appetizer, served with blue cheese butter and cheddar-chive butter. We order it almost every time we go there, and I finally decided that I wanted to recreate it at home. Surprisingly, it was a lot easier than I thought it would be, with almost identical results. If you are looking for an incredibly simple quick bread that uses ingredients you are almost certain to have on hand, this is your recipe. I also easily duplicated the cheddar-chive butter, as well.
Easy Beer Bread
1 12oz can or bottle of beer (any type will do, but you can experiment with different styles)
2 cups all-purpose flour
3 T sugar
1 T unsalted butter, melted (optional)
Mix all ingredients together until well combined. Pour batter into a greased loaf pan and bake at 350° for approximately 25 minutes. After 25 minutes, pour butter over loaf. Bake five more minutes. Remove from oven, let cool, and slice. Serve with cheddar-chive butter.
Cheddar-Chive Butter
1 stick unsalted butter, room temperature
1/4 c shredded sharp cheddar cheese
2 T chopped chives
Combine all ingredients. Serve with beer bread. Store covered in refrigerator for up to two weeks.