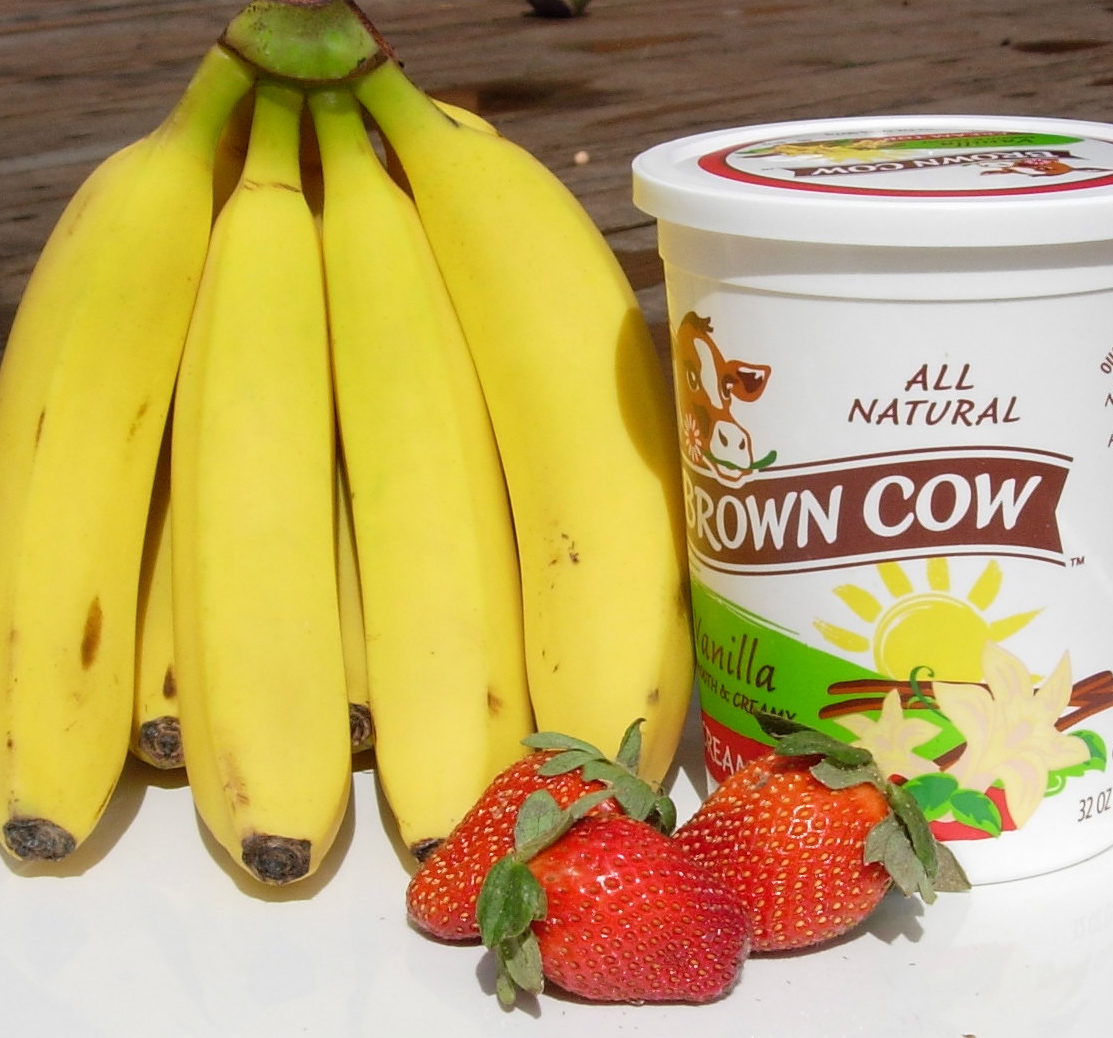 I'm here to promote better eating. Not perfect eating, just better eating. I try to buy as much locally-grown organic food as possible, but winter season is humbling. Months of cold gray skies and fewer and fewer local fruits and vegetables make those imported bananas look awfully good. While bananas will never be locally grown in Oregon, they are nutritious, affordable, great kid food, and a huge boon to smoothies, a winter staple in our house.
And I am not alone in my banana affection. Our natural foods co-op sells more organic bananas on a yearly basis than any other fruit, in spite of all their efforts to promote local produce. But I have some news that makes me feel better about all my winter banana purchases. The carbon-neutral banana is on its way, courtesy of Dole.
Last summer, Dole announced plans to carbon-neutralize its entire banana supply chain. They intend to lower emissions through altering agricultural practices and transportation methods. They will also work with Costa Rica's forestry financing fund to cancel out emissions through funding reforestation projects with Costa Rican farmers. Dole, the world's largest producer and distributor of fruits and vegetables, says that in part they are responding to consumer concerns. And Costa Rica is aiming to be a climate-neutral nation!
So if you, too, live in a place where the first spring fruit is still a ways off, try this smoothie recipe, and consider using Dole organic bananas from Costa Rica.
1 or 2 ripe bananas
6-8 frozen strawberries (from last summer's U-pick stock)
a handful of ice
about 1/2 cup of apple juice, depending on thickness you like
a glob of vanilla yogurt (I like brown cow)
Put it all together in a blender and blend till smooth. Adjust for desired taste and thickness. Enjoy!