Spring is so close, I can taste it, and that means Brussels sprouts are in season now! Try some of these delicious ways to cook Brussels sprouts.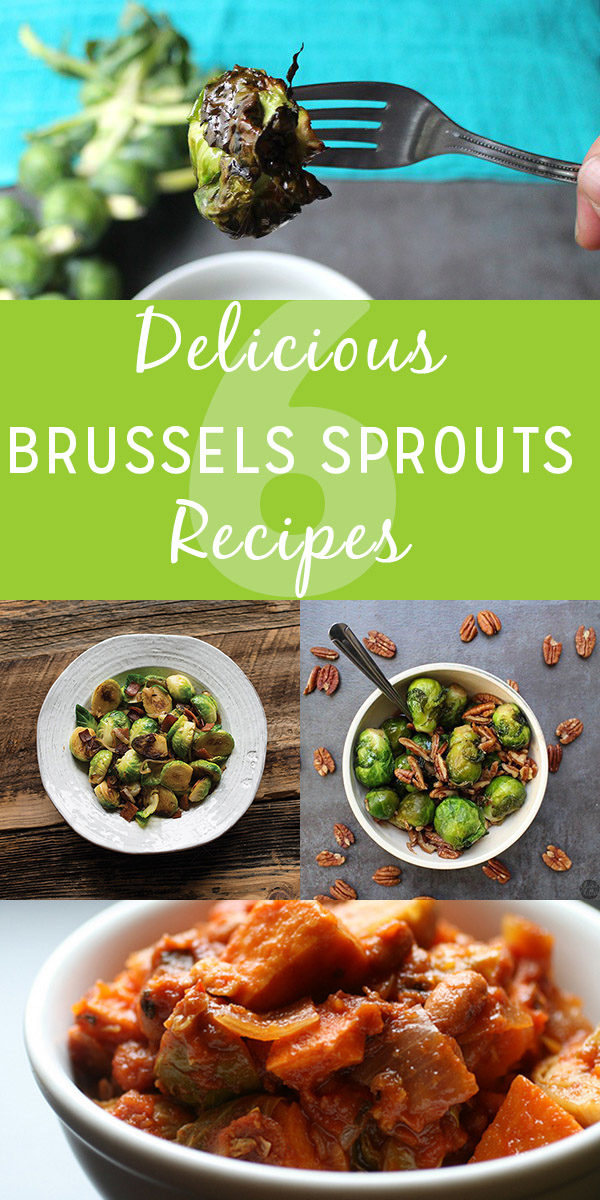 These little cruciferous babies are a great vegan source of calcium and they even have eight percent of your daily protein needs in a one-cup serving. That same cup of Brussels also delivers vitamins C and K and a healthy dose of folate. There are so many delicious ways to cook Brussels sprouts. These are some of my favorite vegan Brussels sprouts recipes to get you cooking!
1. Air Fried – This is my current favorite way to cook Brussels sprouts. An air fryer is basically a small convection oven. It uses hot, circulating air to get food crispy with less oil This recipe has an oil-free version, if you swing that way, but the oil does yield crispier results.
2. Roasted – This recipe adds ginger and toasted sesame oil to the mix, and it's super delicious. You can mix up the oils and seasonings to suit your tastes.
3. Sauteed (with vegan bacon!) – This recipe is from the cookbook, Baconish, that I turn to often to satisfy a craving for some vegan comfort food. These smoky, sweet sauteed Brussels sprouts are a crowd-pleaser!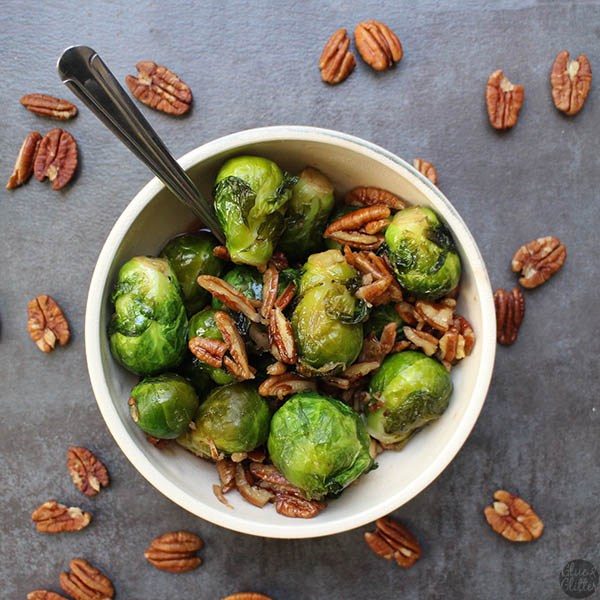 4. Steamed in the Pressure Cooker – This is another smoky-sweet Brussels sprouts recipe. They only take two minutes to steam in the pressure cooker. Literally – two minutes!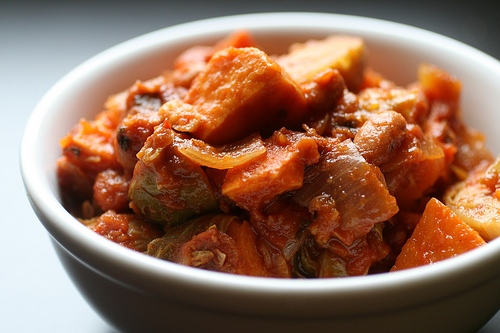 5. In Your Next Chili – Hearty sweet potatoes are the perfect partner to bitter Brussels sprouts in this unusual chili recipe.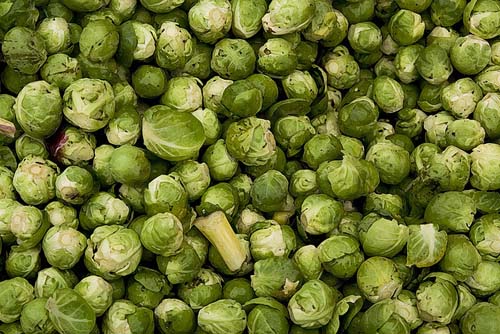 6. Steamed on the Stovetop – You don't need a pressure cooker to steam Brussels sprouts! You can steam on the stovetop. Place your steamer basket in the bottom of a large pot, and add water (but not enough so it will touch the Brussels). Add the Brussels sprouts, and bring the water to a boil. Steam for six to eight minutes, until they're nice and tender. Season however you like!
Want even more delicious ways to cook Brussels sprouts? Andrea shares four awesome Brussels sprouts recipes over at our sister site, Vibrant Wellness Journal.