Think of the Midwest—America's Heartland—and all sorts of images come to mind. Maybe you envision automobile manufacturing plants or vast acres of farm land. Maybe you think of big cities or small towns, everything from Chicago, Illinois to Smallville, Kansas. Or, maybe, the Midwest conjures images of its abundant natural wonders, from the Great Lakes and the vast Northwoods to sleepy Wisconsin Dells. What doesn't jump to mind is vegetarian food.
This fact is what drove food blogger Shelly Westerbrook's quest to change the Midwestern vegetarian food landscape. What is most noteworthy is that she was able to bring fun, food and a sense of her journey all together in one beautiful new cookbook, Vegetarian Heartland: Recipes for Life's Adventures.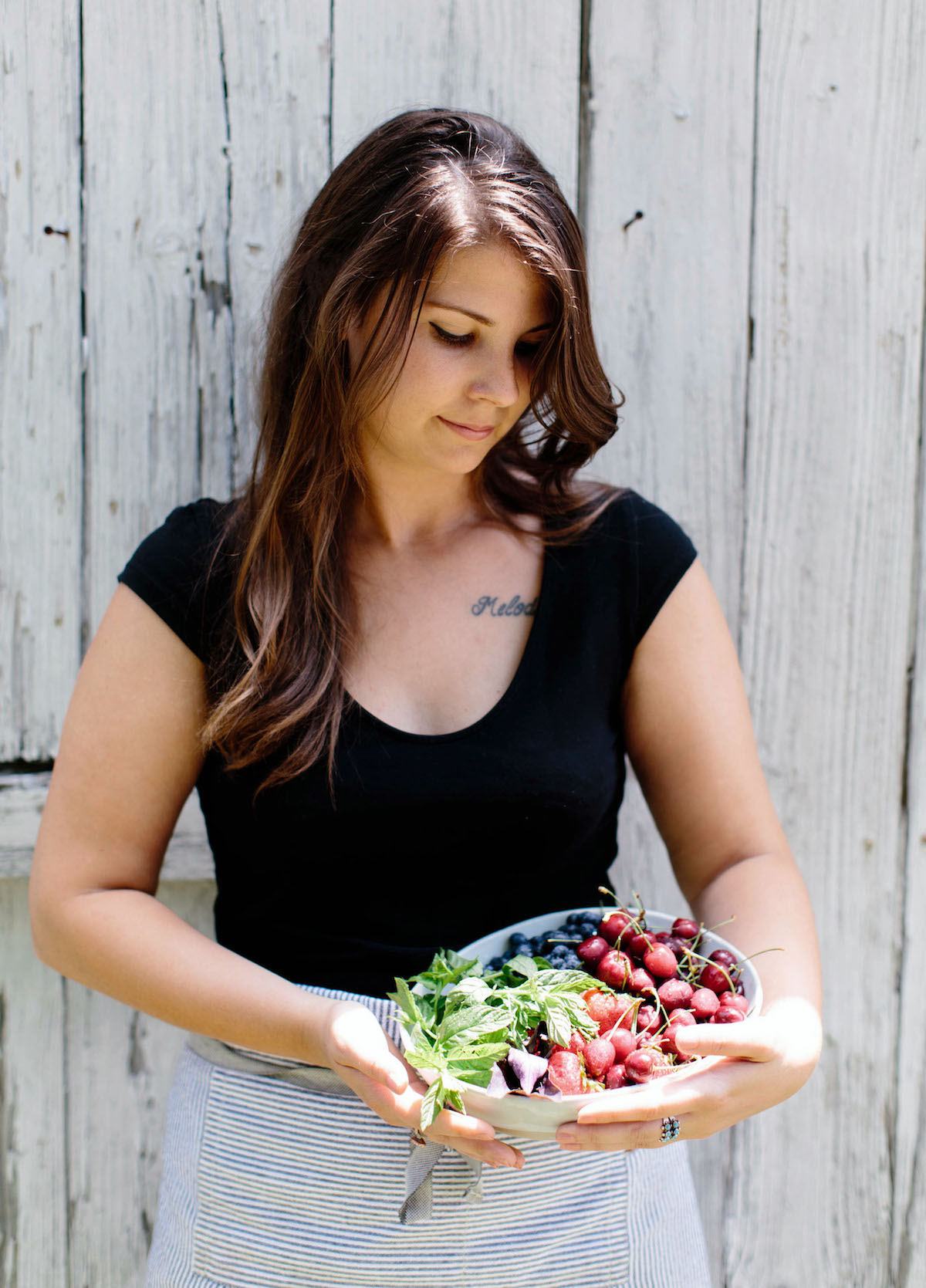 It is clear that Westerbrook, an author, food stylist, and photographer, wrote Vegetarian Heartland with the goal of reversing the wrongs of her Midwestern meat-loving upbringing. "Becoming a vegetarian was almost unheard of in my small northern Indiana town," she tells us in her introduction.
As a result, she set out to create a body of modern vegetarian recipes. Lucky for us because along the way she discovered a lively world of what she calls "meat-free version(s) of the comfort food most of us grew up with."
So, like the Midwest itself, Vegetarian Heartland is charmingly down-to-earth. Westerbrook feels present in every word and her enthusiasm, even in light of a heavy hand with exclamation points, is a joyous read. A vegetarian from the age of twelve ("purely because of animal rights"), Westerbrook also became enamored with cooking and cookbooks. Fast forward to college in Bloomington, Indiana where she started a wildly successful blog Vegetarian 'Ventures through which she chronicled her "discoveries and adventures in the kitchen." And, therefore a sense of adventure drives the heart and soul of Vegetarian Heartland.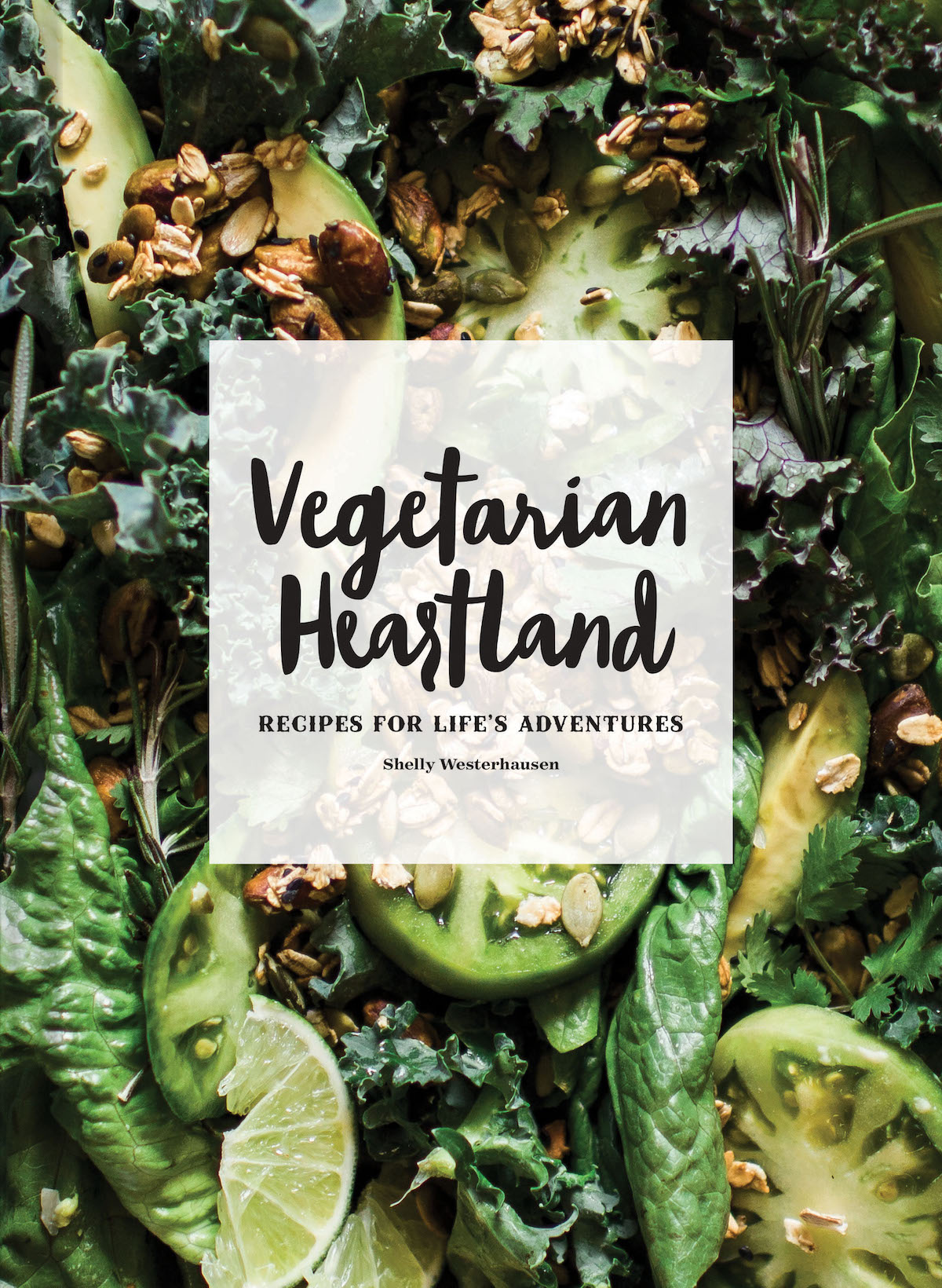 Recipes for adventurous living
Organized by season and activity, Vegetarian Heartland was written with fun and exploration in mind. Therefore, whether you are heading out for a spring day at the Farmers Market, a road trip, a camping expedition or playing in the snow, Westerbrook has a plethora of tasty recipes to feed you along the way.
Therefore, whether you are heading out for a spring day at the Farmers Market, a road trip, a camping expedition or playing in the snow, Westerbrook has a plethora of tasty recipes to feed you along the way.
I, for one, was excited to find recipes designed to be made over an open fire (yes, please to caramel, roasted strawberry and chocolate cookie sm'ores) as well as what to feed my sleepy-eyed friends when they come knocking at 10AM (Coconut Curry Shakshuka was the smash of my last brunch; recipe below). In the end, my biggest challenge was deciding where to start.
If you're wondering whether you need to live in the Midwest or even the be a Midwesterner to enjoy Vegetarian Heartland, I can assure you that you do not. As an unabashed city girl who has never lived anywhere other than on one coast or another, I love this cookbook as much as any written by a big city chef. Maybe it's Westerbrook's down-to-earth style or her lack of elitist foodie cynicism or her yummy recipes that make Vegetarian Heartland so appealing. But, whatever it is that makes so good, I hope it catches on.
Check out Vegetarian Heartland on Amazon
Coconut Curry Shakshuka Recipe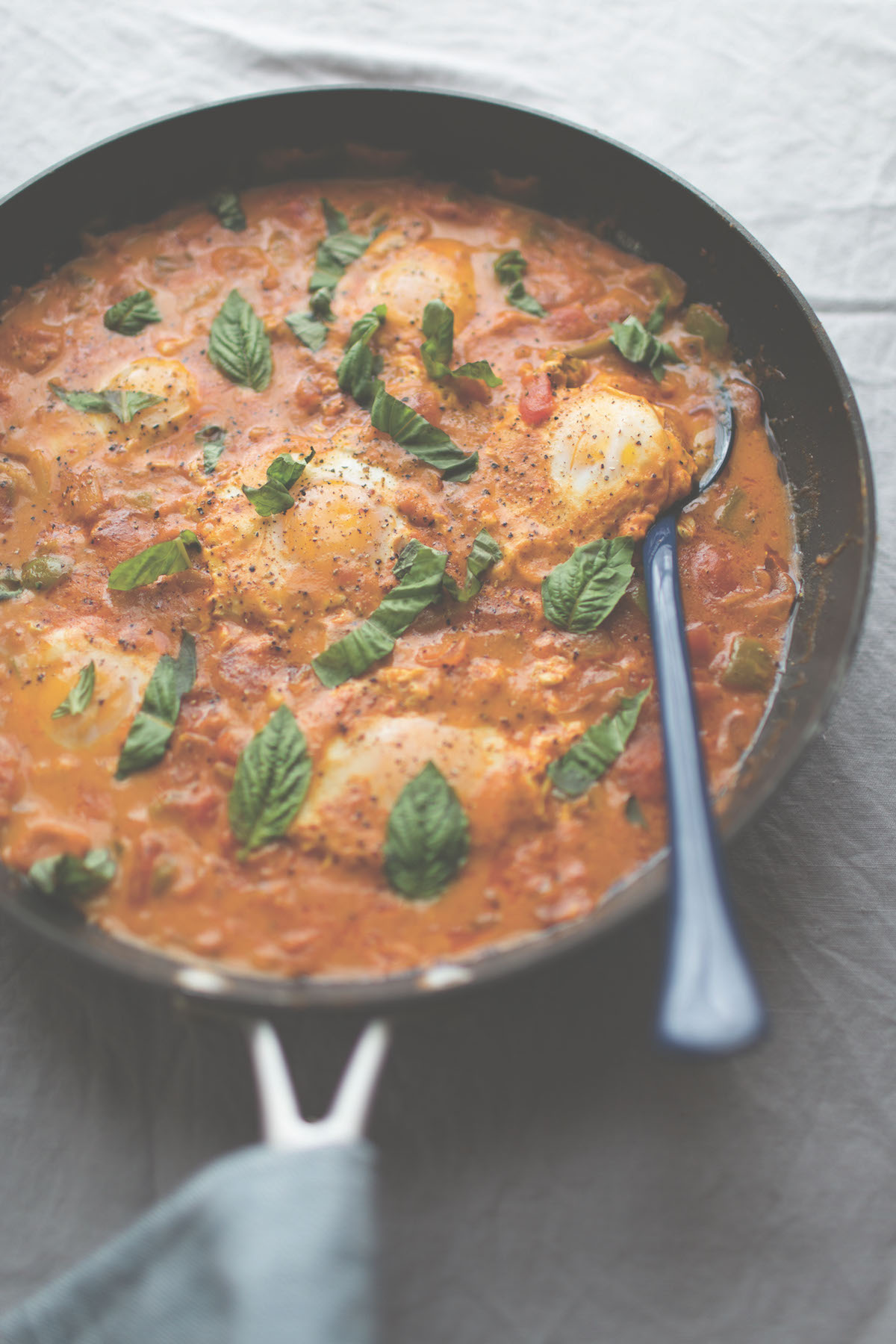 SERVES 4 TO 6 AS A MAIN
This is one of those dishes that arose from my inability to make a decision about what to cook. One evening, I had leftover pita bread and couldn't decide whether to make curry or shakshuka to go with it. I finally just made a hybrid of the two. The end result is a creamy, aromatic tomato sauce that has just a kick of heat. Top it all with poached eggs, fresh basil, and lime juice, and use the pita bread for dipping.
Ingredients
1

Tbsp olive oil

1

medium green bell pepper, seeded, deribbed, and diced

1

medium yellow onion, diced

2

garlic cloves, minced

2

tsp curry powder

1

tsp sweet paprika

1/2

tsp ground ginger

1

tsp honey

1/2

tsp red pepper flakes

One

28-oz [794-g] can diced tomatoes

One

13.5-oz [398-ml] can full-fat coconut milk

6

eggs

Fine sea salt and freshly ground

black pepper

Fresh basil leaves for garnish

6

pieces pita or naan, warmed

Lime wedges for serving
Cooking Directions
In a 12-in [30.5-cm] skillet over medium heat, warm the olive oil. Add the bell pepper and onion and sauté until softened, 5 to 7 minutes.
Add the garlic and sauté for 30 seconds.
Add the curry powder, paprika, and ginger and sauté for 30 seconds more.
Add the honey, red pepper flakes, tomatoes, and coconut milk; stir to combine; and simmer until the sauce thickens, 20 to 25 minutes.
Crack the eggs and slide them into the sauce, distributing them around the pan. Gently push some of the tomato sauce over the eggs to keep them from drying out. Cover the pan and cook until the eggs are completely set, 5 to 7 minutes.
Season with salt and pepper and sprinkle with basil. Serve immediately with pita and lime wedges.