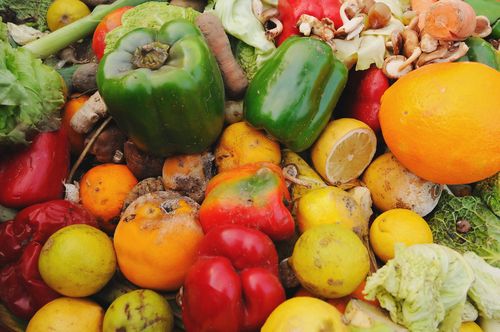 I recently shared a post highlighting five baby steps to eat more sustainably — tips culled from a "50 Ways" post I received via e-mail. In the writing world, articles titled "20 Ways To Do 'X'" or "10 Tips For Accomplishing 'Y'" seem to entice readers. Why? I'm not sure, but I'm guessing it's because we all crave order and instruction when trying something new and different. Hey, it works for me!
That same e-mail contained another "50 Ways" type of article titled "12 Ways To Prevent Food Waste At Home." I'm doing my best to reduce food waste these days — trying to educate myself and my family to recycle more and toss less. This article spiked my interest, so I clicked through and read on.
Nice content, particularly for a food waste reduction newbie. Here are my top three tips from this valuable post on reducing food waste at home:
Know your trash. What do you toss? Could you recycle some of that garbage or compost more food scraps? Are you buying too much cereal and throwing half of it away? Knowing what you put in your trash can gives you the information you need to identify ways to waste less.
Plan ahead. One of our readers recently shared his tips for minimizing food waste: "Don't over-buy, don't over-cook, don't over-portion and you'll save your wallet as well as the planet!" I try to do this by planning my menus a week or so at a time, shopping once or twice a week, and hanging a shopping list on the frig for those unexpected needs.
Freeze your leftovers. I stink when it comes to maximizing my freezer's potential. I throw chicken parts in with no labels, assuming I will remember what they are. I let frozen fruit and veggies languish until they're past their prime. And the grass-fed chuck roast I bought at the farmers market four months ago still sits in the freezer. Mastering your freezer's use has the potential to reduce your food waste exponentially. I'm still working on this one.
Got tips to reduce food waste? Please share with me and our readers. We all have room for improvement.