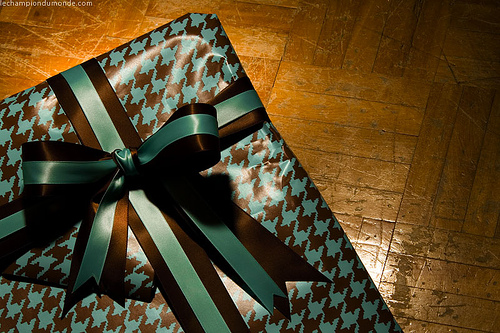 After working on farms for a year, I have a pretty long wish list of items that I think any gardener would love. Check it out.
Garden Knee Pads: Nothing beats up your knees like a day spent weeding or mulching without knee pads. Check out these ergonomic ones from Tommyco. ~ $7-17.
Deerskin Work Gloves: I got these Marker gloves for my husband four years ago, and they're still going strong after much abuse. Even though they're way too big for me, I keep borrowing his pair for winter farm work because they're so warm and tough. ~ $100.
The New Organic Grower by Eliot Coleman: This book is a great guide for anyone interested in how to grow food without hurting the environment or your wallet. ~ $15.
Waterproof Notepad: Taking notes on your garden is key to improving yield and quality from year to year. Rite in the Rain notebooks allow you to do so in any weather. ~ $18.
Rain Boots: Spring-time gardening is always messy business, and tall rain boots are absolutely essential to beat the mud. I like Keen Coronado Rain Boots. ~ $30-100.
Seed Gift Basket: If you have someone on your list who wants to start a garden next spring, consider getting them a seed gift basket. I like this urban collection from Territorial that's been designed specifically for space-challenged gardeners. Or make your own collection using your favorite heirloom seeds. ~ $100.
Aerogarden: Grow herbs and more all winter long using this fool-proof indoor system. ~ $60-130.
Citrus Plant: Instead of putting an orange at the bottom of your loved one's stocking, why not give them a container-friendly citrus plant? Check out this hardy Meyer lemon. ~ $50.
For more gift ideas, check out Holiday Gift Guide for Foodies (All Under $30) and Foodie Gift Guide: The DIY Edition.
Image courtesy of lechampiondumonde via a Creative Commons license.