Ever wanted to booze up a dessert? Make angourmet ice cream sandwich in a minute? Use a marshmallow as a shot glass? Eat pizza with one hand? These four food hacks will make your day.
Food Hack 1: Boozey Oreos
From Food Beast. The video at the top of the page shows you how to make alcoholic Oreos. Lick responsibly!
Food Hack 2: One minute gourmet ice cream sandwich
From BuzzFeedFood. All you need is a pint of ice cream, cookies and a big knife. It couldn't be easier.
Food Hack 3: Dippable Pizza Sticks
From imgur.com/gallery/V5Kmk10. Why didn't I think of that? That's 400 degrees fahrenheit if you're wondering.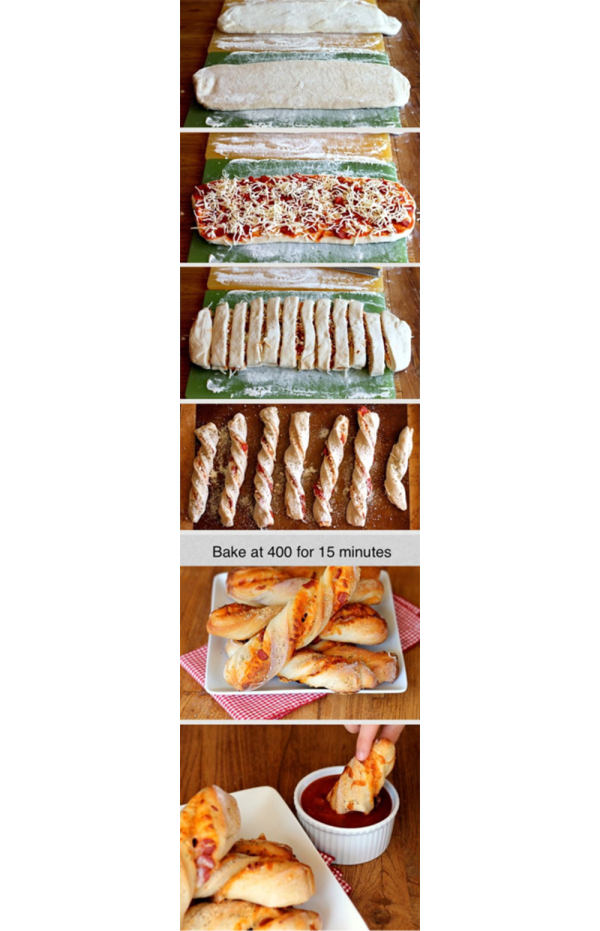 Food Hack 4: Marshmallow Shot Glass
Ingredients
1 bottle Fernet Branca

1 toasted marshmallow
Directions
Roast a jumbo marshmallow.
Carefully empty the insides (Enjoy the fluff).
Cool for a little bit so it takes shape.
Pour in Ferent Branca to mashmallowey brim.