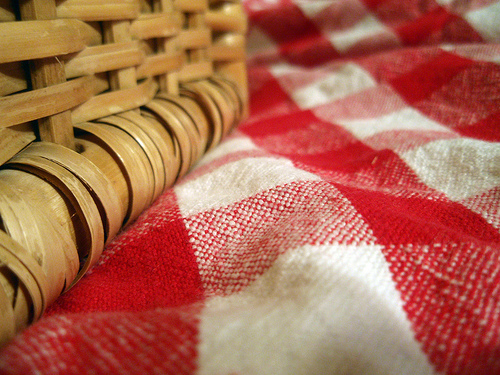 Looking for a gluten free chocolate cake that's fit for a queen? We've got your recipe right here!
Summer is my favorite season.  It's the time of year for sunset barbecues and dinners on the patio, and for strings of tiny Italian lights and flickering Moroccan lanterns. Summer plays the beautiful hostess of longer days and breezy nights, polka-dotted sundresses, and peals of joyful laughter coming from children playing in the backyard.
There's no better time than summer to indulge in a sliver of chocolate cake, so rich in contrast to the simplicity of the gingham tablecloth and the mason jars overflowing with wildflowers.   This cake is made without using wheat, corn, or dairy ingredients, yet it is unmistakably, deliciously, chocolate.
Gluten Free Chocolate Cake

Dry Ingredients
1/2 cup white rice flour
1/2 cup tapioca starch or tapioca flour
1/2 cup unsweetened cocoa
1/2 teaspoon baking soda
1/4 teaspoon corn-free baking powder
1/4 teaspoon non-iodized salt
Egg Mixture
2 tablespoons coconut oil
2 eggs (or 2 tablespoons flax meal whisked with 6 tablespoons water)
1 cup granulated beet sugar
Banana Mixture
1/2 cup mashed organic banana
1/2 cup water (or dairy-free beverage of choice)
2 tablespoons cold strong brewed coffee
1 tablespoon Vegenaise
1 teaspoon grated organic orange peel (optional)
Method
Preheat oven to 350 F.  In a glass bowl, whisk together the dry ingredients.
Using an electric mixer, cream the egg mixture (about five minutes) in a separate large glass bowl.
When the oil, eggs and sugar are thoroughly creamed, blend in the banana mixture.
Add the dry ingredients mixture by 1/2 cupful to the wet batter, stir until incorporated.
Pour into a greased 8″ loaf pan. (Note: Avoid non-stick pans, as they prevent gluten-free baked goods from rising properly.)
Bake for 40 minutes, or until top of cake is cracked.  Cool completely before serving.
Image Credit: Creative Commons photo by Mykl Roventine