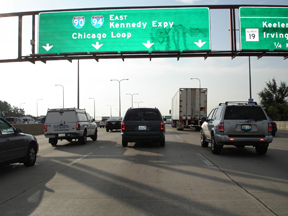 Quick question:  Do you know what you're having for dinner?  Don't panic if you don't have a clue – you're not alone.  Up to one third of Americans don't know what they will be eating for supper on any given day, an underlying cause of relying on prepared food fast high in convenience and packaging and low in nutrients and local food connections.
However we slice it, our busy, chaotic, modern lifestyles generally leave us low on time and quality food fuel.  I seem to live on either extreme:  either I'm working and writing from my farm with a freezer full of preserved garden goodies to eat, or I'm in town all day running through a laundry list of errands, undoubtedly skipping a meal and ending up famished.  And crabby.
A little planning goes along way in keeping well fueled on the road.  Here's three tips for easy green meals to go, and a recipe for Stuffed Roti (pronounced "row-tee") with Chickpea Filling, a hearty Caribbean-inspired sandwich stuffed with curried veggies, potatoes and chickpeas that can be readily noshed with one hand just about anywhere:
1.  Aim for a Filling Protein/Carb balance
Aim for something with both protein and carbohydrates to keep you nutritiously filled for longer.   The Roti recipe below does just that with a bread-based wrap and potatoes with chickpeas in the middle.
2.  Make Easy Multiples
Recipes like this Roti make easy meals on the run because you get multiple sandwiches in a batch, which easily freeze and can be defrosted and heated one by one as needed.
3.  Look for Portability
The best to-go meals can be eaten anywhere, no silverware needed or overflowing special sauces needed.  With the dough wrapped around the roti filling, this sandwich serves as the industrial sandwich wrap.  These rotis taste good hot or cold – when possible I do like to microwave them piping hot and wrap in foil to keep them warm "to go."
Recipe: Stuffed Roti with Chickpea Filling
Roti Dough Ingredients:
4 c. all-purpose flour
2 t. baking powder
1 t. salt
¼ c. vegetable oil
About 1 c. water

Filling Ingredients:
2 t. vegetable oil
1 small onion, diced or a few chives
1 clove garlic, minced
1. t. curry (or to taste)
½ t. ground cumin
1/8 t. salt
2 c. diced potatoes, uncooked
¾ c. water
1 c. cooked or canned chick peas, drained
1 T. butter
Directions:
*  To make the dough, combine the dry ingredients in a mixing bowl.  Gradually add the oil and water to the bowl, mixing and kneading the dough as you go.  The dough should not be so wet that it sticks to your fingers, but should hold together when pressed into a ball.  Form a ball and set the dough aside for about 15 minutes.
*  To make the filling, heat the oil in a skillet and add the onion and garlic.  Sauté for 4 to 5 minutes over medium heat.  Add the curry, cumin and salt and cook 1 minute more.
*  Add the potato and water and cook for about 15 minutes, until the potatoes are tender.
*  Add the chickpeas and cook for another 5 to 10 minutes, until the filling is chunky and thick.  Set the filling aside.
*  Divide the dough into 4 to 6 equal-sized balls.  Flatten each ball and roll out into thin 8-inch squares, trying to roll the dough as thin as you can.  Fill the middle of each square with about ½ c. of the filling.  Wrap the dough around the mixture, burrito style, and seal the filling inside.
*  To cook the roti, heat the butter in an electric fry pan or skillet over high heat until it sizzles.  Reduce the heat to medium and, using a large spatula, place a filled roti in the pan.  Cook for 3 to 4 minutes, until the crust is a golden brown.  Turn with a wide spatula and continue cooking.  Repeat the process with the remaining roti.
Makes four sandwiches.
Recipe from Edible Earth: Savoring the Good Life with Vegetarian Recipes from Inn Serendipity