Get refreshed with this super simple sparkling lime cucumber cooler. The secret is in the lime-infused ice cubes.
The super adorable, tiny lime ice cubes in this drink are Lemon Drops from Full Circle Home. They're tiny, silicone ice cube trays, with a citrus reamer that fits right on top. They hold about one lemon or lime's worth of juice, and the reamer situation means that you can juice your citrus directly into cute little ice cube tray. No pouring and spilling. It's awesome.
Related: Homemade Fruit Coolers, Fruit Milk
The BPA free mini ice cube molds are partially made from recycled plastic, and they stack nicely, for easy storage. They only take up about as much space as a pint glass.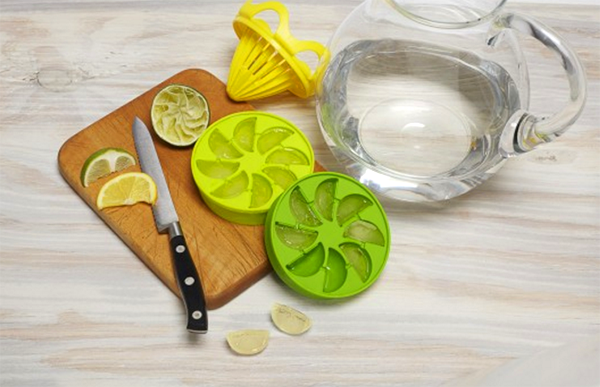 I love a fancy summer mocktail, and this sparkling lime cucumber cooler is free of added sugars. Instead, it's got the refreshing power of cucumber combined with a punch of lime juice and a hint of mint. Who needs sugar when there's so much goodness happening in your glass?
It seriously could not be easier to make, and it's spa-level refreshing. Instead of diluting your drink with ice cubes made from water, you throw in a few lime juice cubes made with Full Circle Home Lemon Drops. Instead of diluting, they deepen the flavor of your drink as you sip. Boom.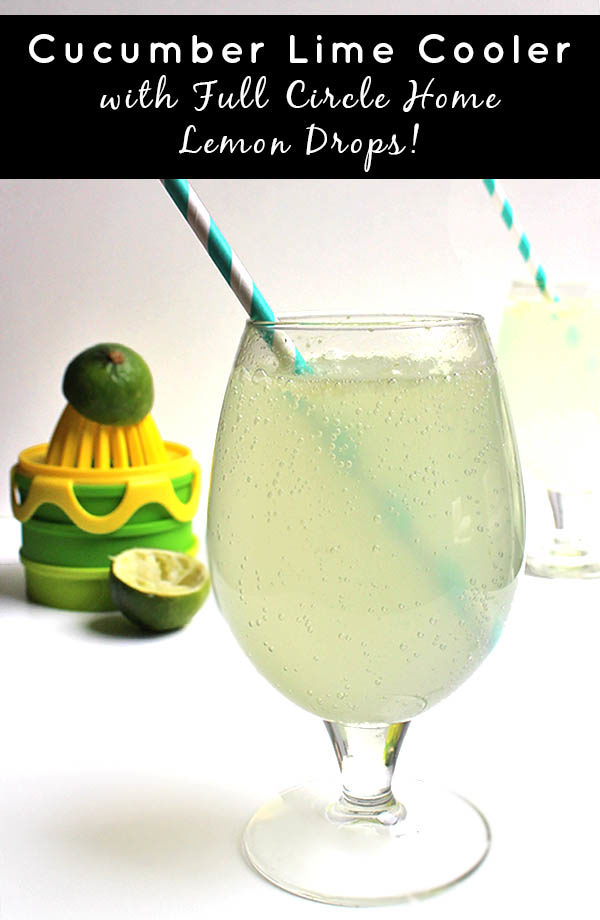 Sparkling Lime Cucumber Cooler
Yield: 2 cucumber coolers
Ingredients
1

fresh lime

1/2 cup

fresh cucumber, peeled and seeded (About one medium cucumber should do it.)

1 cup

water

chilled soda water

mint, for garnish (optional)
Method
Juice your lime into your Full Circle Home Lemon Drop ice cube tray, and stick it into the freezer.
In your blender, combine the cucumber and water. Puree until smooth.
Strain the cucumber puree into the bottom of two pint glasses, dividing the cucumber juice between the glasses. Add four lime ice cubes to each glass. Top off with soda water, and garnish with some fresh mint.
This post is sponsored by Full Circle Home; images by Becky Striepe