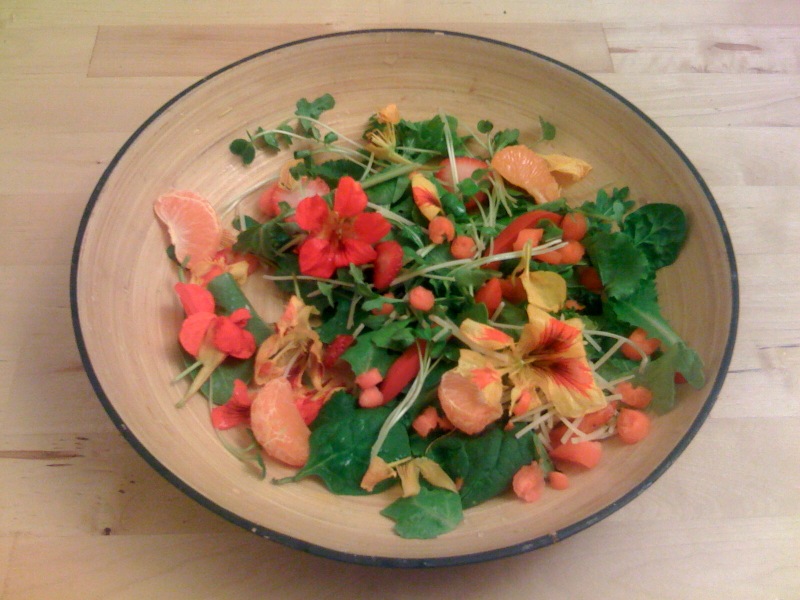 Spice up salads this season with spring nasturtiums! The lovely flowers are easy to grow and have a slight peppery taste and spicy notes to them. They also contain Vitamin C. It is delightful to discover these common nasturtium flowers and leaves are edible so long as no pesticides are used. They're from the watercress family and add a similiar tangy flavor to pasta salads, soup garnishes and both fruit and vegetable dishes.
The salad above is a combination of organic wild arugula, nasturtiums, carrots, clementines, sprouts, and a splash of citrus zest and olive oil with lemon pepper to taste.
These delicate yellow and orange flowers need to be washed and soaked before eating. Recipes include making a lovely vinegar, tangy butter or spread, or garnish. Next time I pick some I'll try stuffed nasturtium flowers, which may be a bit like stuffed squash blossoms but with more of a lemon pepper flavor.
Do you have any favorite recipes for nasturtiums? If so please share with us here :)