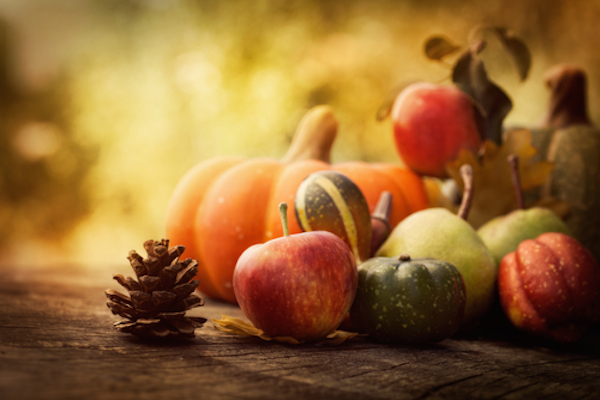 Thanksgiving is my favorite holiday and it's right around the corner. I've planned my menu and started a to-do list. And I'm realizing how much cleaning needs to happen before my family hits the front porch. Oh heavens.
I'm also being inundated with fear-mongering warnings: Your Thanksgiving meal is filled with calories and fat. Don't eat too much. Avoid that pumpkin pie you adore. Beware of too much butter in those mashed potatoes. And the one I loath the most: Don't you dare touch that crispy, golden turkey skin.
I don't think so.
My food philosophy is to know what I eat and then eat what I choose. The more you know about what's in your food and where it comes from, the better decisions you can make. So I was happy to stumble across this infographic from the Environmental Working Group: EWG's Guide to a Healthy Thanksgiving.
Want a better turkey? Opt for a local, organic or heritage bird. Planning on green bean casserole? Steer clear of the canned green beans and go for fresh or frozen. Little tweaks can make a big difference — and give you a little more leeway when you decide that yes— you will eat the turkey skin dammit.
Take a look at the list, and share your own tips for a healthier Thanksgiving in the comments section below. Then check out EWG's shopper's guide to pesticides in produce with its lists of Dirty Dozen Plus and Clean Fifteen fruits and veggies. Thanks for reading!

Image Credit: Fall Tablescape via Shutterstock | Infographic Credit: Environmental Working Group