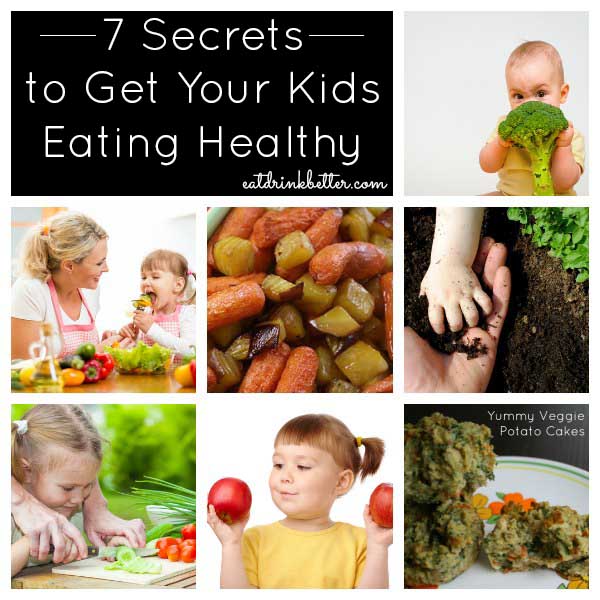 Getting your kids eating healthy can seem daunting, whether you're a new parent or you've got older kids. Here are some simple tips to help encourage your kiddos to eat those veggies!
It's definitely easier if you start your kids eating healthy food right away (see #1 below), but don't feel like you can't turn things around if your kids are used to the Standard American Diet. For kids who are used to more processed foods, you might need to change their diet gradually.
The tips below have been helpful in getting my own kid eating more healthy, whole foods. Even when he's going through a picky period.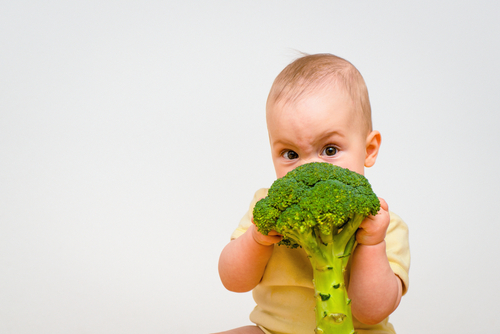 1. Offer healthy food, right from the start.
I know: if your kids are older, this may not be an option. Read on for ideas to get older kids eating healthy. But if you're a new parent, I encourage you to skip traditional "kid food" and feed your kid just like you feed yourself. They're little people, after all! Jill Ettinger shared her experience with raising her veggie-loving daughter.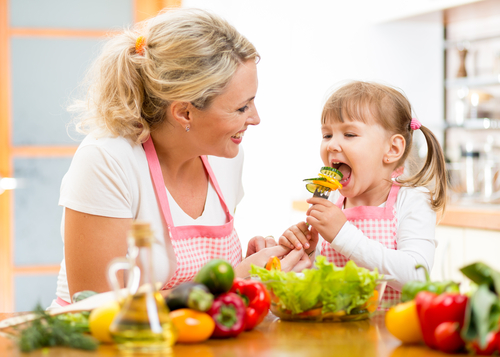 2. Eat healthy foods with them.
Young kids – especially babies and toddlers – want to do what their parents do. They look up to us. I can tell you from experience that my son is much more excited about trying new, healthy food when I sit with him. He's even more into it if I give him bites from my own plate, even when it's exactly the same food he has on his own tray.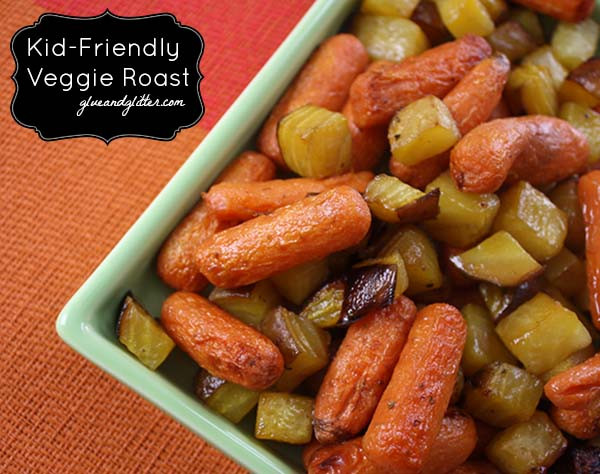 3. Go sweet.
Not cookies and cupcakes, but naturally sweet veggies and fruits. You don't have to resort to junk food when your kids are being picky.
If you're trying to get kids eating healthy who aren't used to healthy food, sweeter choices can be a nice, soft landing. Try these roasted beets and carrots, for example. These veggies contain natural sugar. Replacing processed sweets and baked goods with whole fruit can also help satisfy an older child's sweet tooth.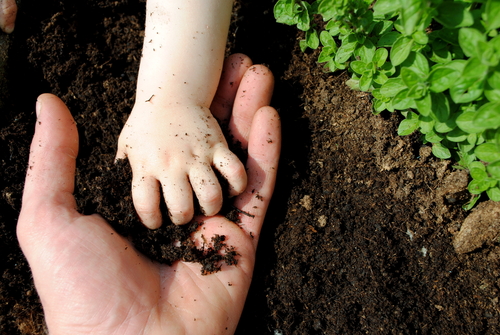 4. Let them plant it.
Have you started your fall garden yet? Get your kids out there in the dirt with you. They're much more likely to eat broccoli or kale if they helped grow, water, and harvest it.
Even young kids can help on the garden or at least feel like they're helping. My son "helped" plant our broccoli crop this year. And by helped, I mean he ate dirt and used his little beach shovel to scoop dirt out of the raised bed into a bowl. But he feels like that's his bed of broccoli!
5. Let them cook it.
I am not suggesting that you hand your child a knife and walk away, but even toddlers can help with some food prep. My toddler is able to tear up greens for our green smoothies, for example. He's much more excited about drinking a green smoothie that he helped make than one I made without him.
Green smoothies like these are a great way to sneak in some veggies (see #7 below) when your kid's being picky, too.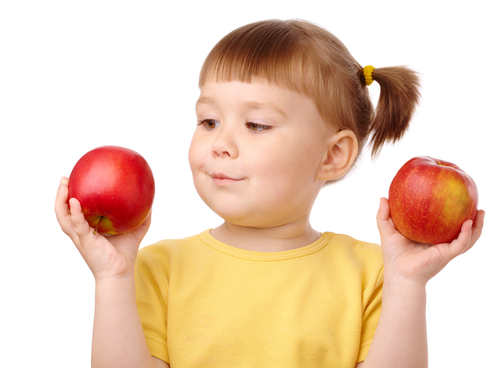 6. Give them options.
As a mom to an opinionated toddler, I am learning every day that kids like to be in control. Let them in on their food choices, but have them choose between two healthy options.
Instead of, "What would you like to eat?" you can ask if they'd prefer a stir fry or roasted veggies. An apple or a smoothie. This trick even works on my 20 month old who's new favorite song is Twinkle Twinkle Little Star, but with "No" replacing every. single. word.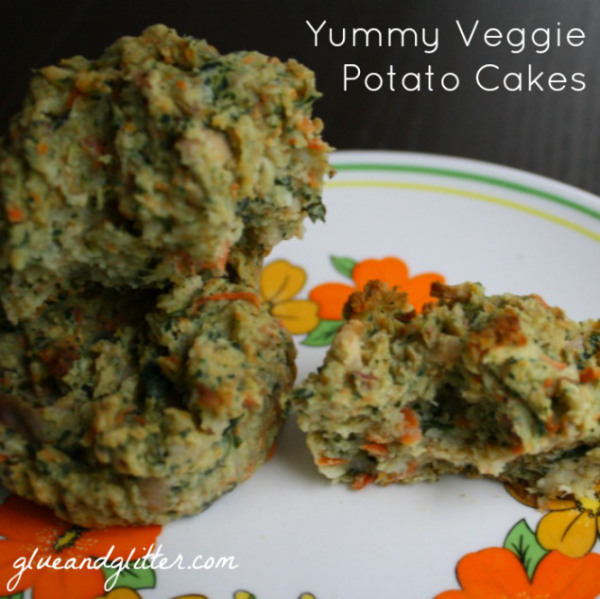 7. When all else fails, sneak.
Even using all of the tricks above, sometimes all that my son wants to eat are plain hot dog buns or crackers. Sometimes, kids are contrary just for the sake of it. Don't beat yourself up! When your kid is being super picky, sneak in those veggies. Puree them into pasta sauce, mash them into white potatoes, or try making food art.
Here are some bonus healthy toddler recipes that I use on my own kid when he's having a picky day. Or week. Or, let's be honest here, MONTH.
Image Credits:Baby, eating, garden, cooking, and apples photos via Shutterstock. Roasted veggies and mashed potato cakes photos by Becky Striepe.