While Eat Drink Better has not always been a completely vegan blog, we went vegan on November 2, 2015. Our site director, editor, and core writer are all long-time vegans, and we believe in the power of a plant-based diet to improve our health and the health of our planet.
Whether you're looking to completely give up animal products or just want to try eating vegan some of the time, we want to support you! Below, you'll find articles answering some common questions about vegan cooking and nutrition. If you don't see your question answered below, please get in touch with us! We are happy to investigate for you!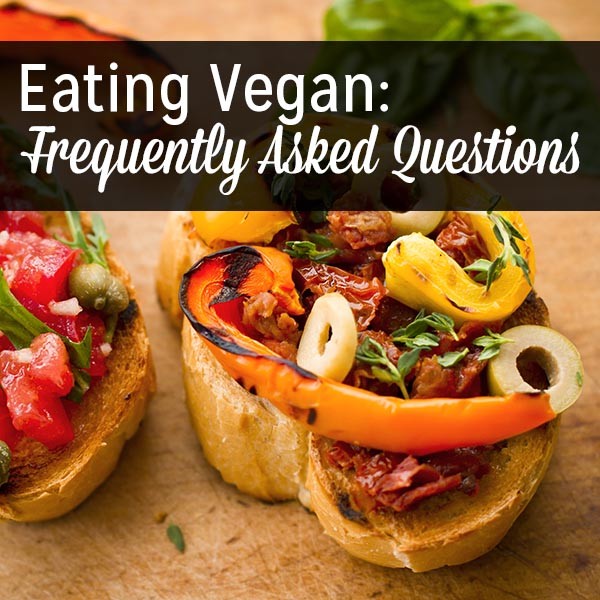 Resources for New Vegans
New to veganism? Don't fall prey to one of these top three mistakes that most new vegans make.
Not all vegan food is healthy. If you're looking to eat vegan for your health, learn about healthy weight loss on a vegan diet.
Getting the hang of cooking plant-based food can seem intimidating at first. Check out our primer on vegan cooking.
What you can and can't eat is pretty straightforward sometimes, but not always. This article dispels some common myths about foods vegans can't eat. You also don't want to miss this guide to hidden animal ingredients.
Are you worried about soy? Read this comprehensive look at science of soy and why it's okay to eat your tofu.
Specific Nutrients
There are some nutrients that vegans need to keep an eye on and others that I hear people ask about frequently that aren't really a concern. If you have specific concerns, check out the resources below.
Protein and Allergy-Friendly Protein Sources
Nutrition Resources
There is a lot of misinformation out there about vegan nutrition. These resources are science-based and trustworthy.
Substitutions
There are many vegan versions of animal-based foods available. Below are some common substitutions that we hear folks ask about. Something not on the list? Let us know!
 Vegan Food Blogs to Check Out
There are thousands of vegan food blogs out there. These are some of our favorite ones.
Vegan Cookbooks to Check Out
Do you enjoy cookbooks more than looking at recipes online? These are some good ones to check out.
The Forks Over Knives Cookbook