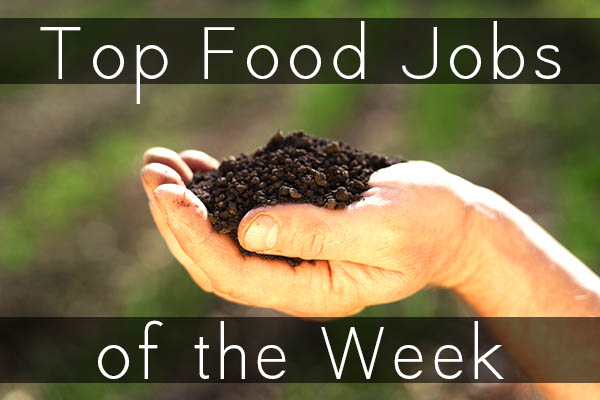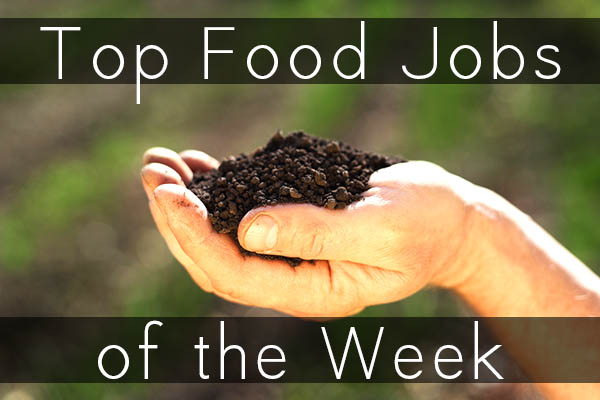 It's time again for our weekly sustainable food jobs series in partnership with our sister site: Green Job Post. Every week, we share some select food job listings in this space. The site has listings for more food jobs, and there's a great section of sustainable food jobs, if you'd like to browse more listings.
Top Sustainable Food Jobs of the Week
---
1. Restaurant Manager: VeganBurg – VeganBurg–the world's first vegan burger fast food joint with a mission to inspire and excite the world to choose a plant-based diet as a form of sustainable living–is seeking a charismatic leader to be our Restaurant Manager. We anticipate the start date to be ASAP.
2. Marketing Communications Officer: Project Open Hand – Help tell the amazing story of Project Open Hand (POH), one of the Bay Area's most beloved and iconic nonprofit organizations. As Marketing Communications Officer, you would work closely with the VP of Communications to produce communications across a wide variety of platforms with the goal of engaging people in our mission to nourish our community. Exceptional written and verbal communication skills, along with a commitment to serve our community, will make you a candidate that we're excited to meet. At POH, we always have a lot going on at once. You must have the proven ability to handle multiple tasks, prioritize work, and meet deadlines.
3. Southwest Policy Analyst: National Young Farmers Coalition – The National Young Farmers Coalition (NYFC) seeks a dedicated and experienced policy analyst to lead policy work in the Southwest. This is a full time position. The National Young Farmers Coalition represents, mobilizes, and engages young farmers to ensure their success. We envision a country where young people who are willing to work, get trained and take a little risk can support themselves and their families in farming.
4. People Operations Manager: Thrive Market – Our team is looking for a dynamic and energetic People Ops leader to join us in Marina Del Rey. We've been fortunate to experience tremendous growth across our organization in the year since we launched, and the right person for the job is a "builder". You've seen hyper-growth before, and have an acute understanding of the challenges that arise, the policies we need, and how to communicate with a dynamic employee base. We're still a young company, so this is an opportunity to leave your strategic mark on building a world-class people ops organization from the ground up!
5. Sustainability Analyst: Blue Apron – We're looking for a dedicated Sustainability Analyst to join the Blue Apron team. You'll be responsible for systematically assessing, analyzing, organizing, synthesizing and presenting on capabilities, workflows and standards related to the sustainability and environmental impact of Blue Apron's mission. The ideal candidate is highly organized, knows how to multitask and thrives in a fast-paced work environment.
Keep up with the latest sustainable food jobs by subscribing to the Eat Drink Better newsletter or to the Sustainable Food Jobs newsletter!
Image Credit: Soil image via Shutterstock