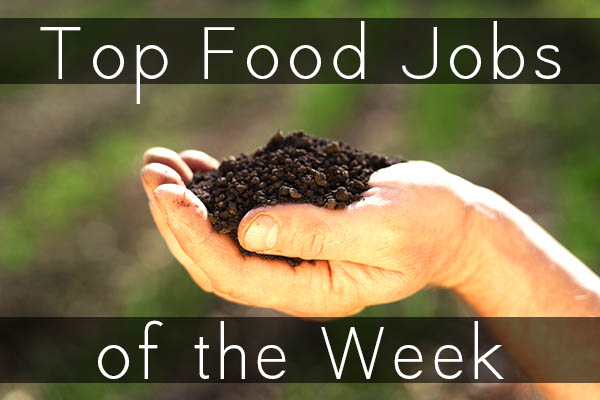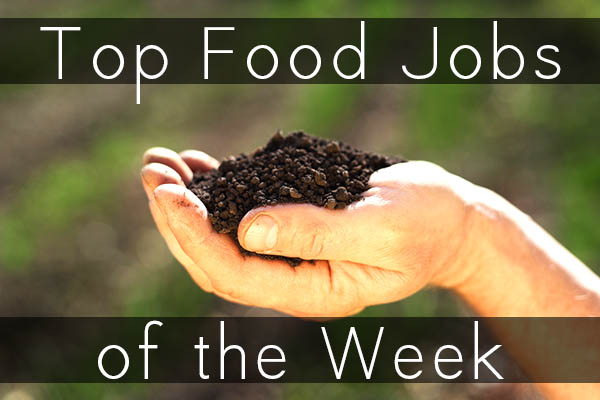 It's time again for our weekly sustainable food jobs series in partnership with our sister site: Green Job Post. Every week, we share some select food job listings in this space. The site has listings for more food jobs, and there's a great section of sustainable food jobs, if you'd like to browse more listings.
Top Sustainable Food Jobs of the Week
---
1. Grower Services Manager, Quinoa Specialist: Lundberg Family Farms – Lundberg Family Farms is seeking a full-time Grower Services Manager – Quinoa Specialist. This position's primary responsibility is to identify, qualify and support Organic Quinoa growers throughout the United States as suppliers of quinoa to Lundberg Family Farms. In addition to being a member of Lundberg Family Farms' Grower Services Team, and the broader Agriculture Area of Focus, this position will play a key role in the company's Quinoa Initiative, and be an integral participant in the cross-functional Quinoa Development Team. This position will develop an expertise in organic quinoa production in the United States that can be used to develop long term relationships with organic quinoa growers.
2. Quality Assurance Tech: Field Roast – Join forces with an established Seattle food manufacturing company located in SoDo. We are a community-focused business run by a family, not an investment group! We are hiring for a QA Tech flexible working evenings & nights with reliable transportation. Responsible for supporting the implementation of Quality Assurance and Food Safety program and for monitoring HACCP critical control points, ensuring products are in compliance within FDA and Company Guidelines. Must have knowledge of Good Manufacturing Practices.
3. Associate Buyer, Food, Drinks and Garden: UncommonGoods – We are looking for a creative, but business-minded Associate Buyer who is responsible for finding new products in our Food, Drinks and Garden category. The Associate Buyer evaluates products and collaborates on product ideas.The person in this position is expected to contribute new ideas, research new vendors and assist in management of multiple product categories.
4. General Manager: VeggieGrill – At Veggie Grill, we are showing the world a better way to eat. Our Team is proud to prepare and serve delicious and wholesome American comfort food that is 100% plant based. We seek enthusiastic people with energy who are outgoing, personable and dedicated to surprising and delighting our Guests. Do you have a passion for the restaurant industry and a real desire to work as a Team in service to others? If so, we'd like to get to know you a little better.
5. Whole Foods Demo Specialist: Clover Food Lab – We want everybody to eat Clover someday. We launched this program with Whole Foods in the late fall and we're in the midst of adding new stores everyday. We are hiring someone to help us as we expand and be the face of Clover to customers at each Whole Foods Market community we exsist. Our approach is a bit different, in that we are doing a ton of sampling. For us the most important thing is that we build great relationships with new people. Ideally this candidate knows a ton about Clover and would love to share us with others. Has experience with Whole Foods Market or as a demo specialist.
Keep up with the latest sustainable food jobs by subscribing to the Eat Drink Better newsletter or to the Sustainable Food Jobs newsletter!
Image Credit: Soil image via Shutterstock