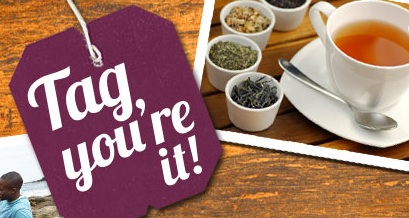 Have you ever thought up a pithy quote for a tea bag tag?  Well, now you can let your inner philosopher run free. Good Earth Tea is accepting entries for original quotes to put on the tags of their tea bags (every tea tag has its own inspirational quote).  The entry period ends Friday and then 50 finalists will be selected for a public vote – the top 25 will have their quotes (with their attribution) put into the rotation to be printed on tea tags.
Show off your own brand of bold by submitting an original quote that tells how you keep the sweet, spice and everything nice in your life…If your words are uniquely inspired, you could be one of 25 to find your quote printed on our tea tags, and find yourself savoring a year's worth of Good Earth Tea's intriguingly flavorful blends.
And you can rest assured that your contribution is supporting a good, actually great company. Good Earth Tea contains no sugar, artificial colors, preservatives, MSG or soy. Moreover, The Good Earth Tea factory is 75% powered by solar energy and they have  a solid commitment to reducing the environmental impact of their products and packaging.
The submission deadline is July 13th.