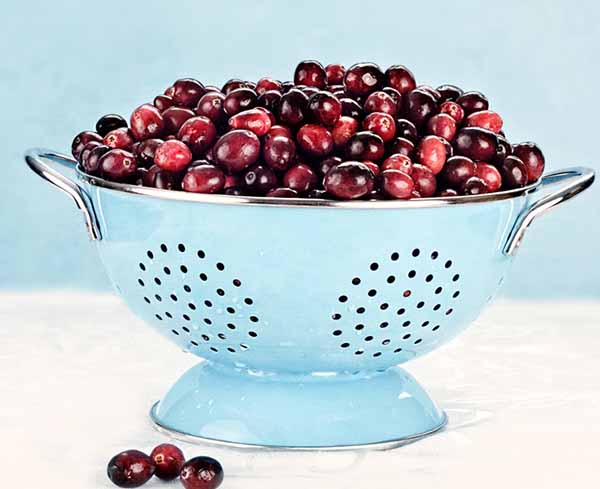 Homemade cranberry sauce takes 20 minutes to make. You may never buy the canned stuff again!
Cranberry sauce is one of those classic side dishes that's so easy to make from scratch.  This homemade cranberry sauce recipe is one that we use at my family's Thanksgiving table every year.  The tartness of the cranberry sauce balances out the super sweetness of the sweet potatoes with their marshmallows and brown sugar.  The leftover cranberry sauce also gets used on the turkey sandwiches on Black Friday.
I have fond memories of canned cranberry sauce, mostly for its looks.  My grandma would have a huge table laden with a myriad of homemade holiday dishes (plus a groaning sideboard with more) and there in the middle would be a can-shaped cranberry sauce on a fine china plate.
In south Texas, there isn't a season where the garden doesn't produce, so she always had access to fresh fruits and vegetables, which she put to delicious use.  Everything at the holiday table and most other dinners was made from scratch, with the exception of the cranberry sauce.  I suppose fresh cranberries must have been rare in the area back then.
Nowadays, all the grocery stores seem to stock fresh cranberries, giving us the choice between the canned stuff of our youths and tasty, homemade cranberry sauce.
Cranberries are not just tasty, but healthy, too.  When choosing fresh cranberries, look for firm fruits with bright colors and smooth skin.  The photo at top shows cranberries in a colander.  Notice that the color ranges from deep red to pink.  One cranberry in the middle even has white spots on it.  Those are all good for making sauce.  If you buy them in a bag, rinse the cranberries in the sink and pick through them, removing any with soft spots.  You can put the ones with soft spots out in the bird/squirrel feeder.  If you have extra cranberries after making the sauce, try these five ideas for leftover cranberries.
It takes just 20 minutes to prepare cranberry sauce from scratch on the stove.  Cranberry sauce is a good introductory recipe for getting the older kids involved with holiday preparations.  Younger ones might like to help squeeze the lemons and limes.
Homemade Cranberry Sauce Recipe
Ingredients
12 ounces fresh cranberries, picked through and rinsed
1/2 cup sugar
1/2 cup lemon juice
1/4 cup lime juice
1/4 cup orange liqueur
Directions
Put all the ingredients into a pot and stir them together.  Bring to a boil.
At about five minutes, the cranberries will start to pop.  At about ten minutes, most of the cranberries will have popped and you'll have a frothy, rolling boil.
Once all or nearly all of the cranberries have popped (about fifteen minutes into the cooking), turn the heat down to a simmer for five minutes.
When the cranberry sauce has thickened, remove from heat and let cool to serving temperature.
Makes enough for eight servings.  Store leftovers in the refrigerator for up to one week.
Image Credits: cranberries in colander via Shutterstock, cranberry sauce via Justin Baeder/Creative Commons