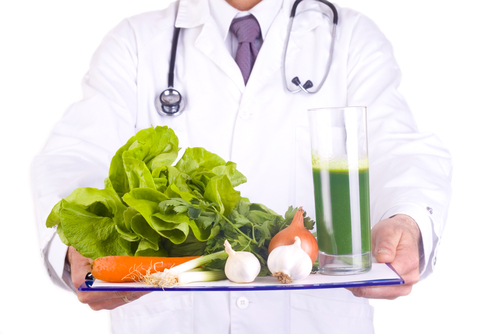 My friend Charles Margulis manages media outreach for the Center for Environmental Health. But it wasn't until I read his bio at the bottom of his post, Green Windows or Greenwashing, that was cross-posted on our sister site Ecopreneurist this morning that I discovered Charles is also CEH's Sustainable Food Program Director. It turns out that he coordinates CEH's efforts to promote sustainable and organic food to hospitals and other major institutional food buyers. He also serves on the Steering Committee of Californians for GE Free Agriculture. Finally, he is a graduate of the California Culinary Academy and was a long-time professional baker. So, naturally, I checked out what he's doing and realized that more people should know about their laudable mission:
CEH's sustainable food program works to leverage the buying power of large institutions in order to expand the market for organic, local and sustainably produced food, and to confront the unhealthy practices of industrial food production.
The CEH Food Program's focus on the health care sector has led them to partner with coalitions like Health Care Without Harm, which works with hospitals to adopt food procurement policies that provide nutritionally improved food and food systems that are "ecologically sound, economically viable, and socially responsible." To this end, CEH is working with Bay Area hospitals and major California-based national health care organizations to encourage them to adopt healthier food purchasing practices.
"By working with health care to change their food buying practices, CEH is creating a model of a healthier food system, and a major market for natural and organic food. We are also engaging new advocates for sustainable food among a very influential sector and creating case studies for institutional food service change."
I'm a big believer in the use of leverage — the things you can do to influence others to be greener — to make a broader impact on the environment than one person or one business can effect. Ask yourself: Can we influence the companies we buy from to be more environmentally responsible? Can we influence our friends or customers to be more environmentally responsible? The more leverage you exert, the more influential you will become.
Auden Schendler of Aspen Skiing Company calls this approach "asymmetric warfare." When ASC, which spends about $30,000 a year on Kleenex, banned the brand from the resort because of their unsustainable forestry practices media outlets around the world picked up the story. Only then did the CEO of Kleenex's $32 billion parent company, Kimberly-Clark, reach out to them. As a result, ASC was able to begin an environmental dialogue with a company 160 times its size.
As I wrote recently in my post on Greenwashing Prop 37, leverage is the key to change. CEH knows that large institutions can do more than change their buying habits. They can actually leverage their buying power into structural change among their supply network which will, in turn, have wider impact as other institutions benefit from healthier food systems. For more information about CEH's Sustainable Food Program you can contact Charles Margulis at cmargulis@cehca.org.