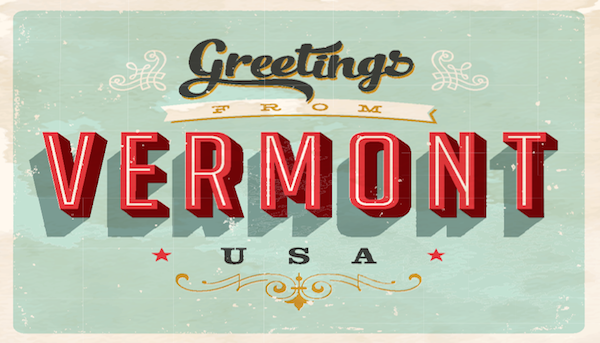 GMO labeling advocates rejoiced at the news that Vermont's Senate and House both approved a "no strings attached" mandatory labeling bill for foods containing GMOs sold in the state. The bill now goes to Governor Shumlin's desk to be signed into law. It will go into effect on July 1, 2016.
In addition to being the first GMO labeling bill passed without a 'trigger clause' (Maine and Connecticut passed bills requiring other states to pass similar bills before they would go into effect), Vermont's bill will also regulate use of the word "natural" and any derivation of it to describe foods containing GMOs.
The bill, H112, would not require labeling on meat or dairy products from animals fed GMO grains to be labeled, nor would it require restaurants or any medical foods to be labeled.
But backlash from the biotech industry could see H112 battling lawsuits over its legality. Food Navigator reports that the Grocery Manufacturers Association, which was instrumental in defeating Washington and California GMO bills, said that the bill's legality is "suspect at best."
Biotechnology Industry Organization food and agriculture communications director Karen Batra said the bill was disappointing and that it was a "costly and confusing food labeling program…despite unequivocal scientific evidence."
Legal experts are already predicting challenges will be brought against H112 on First Amendment grounds. Somewhat ironically, the most well known example of a First Amendment challenge occurred in Vermont, "when the 2nd circuit court concluded that a 1994 statute mandating labeling of milk treated with artificial growth hormones (rBST) was unconstitutional, as it compelled food companies to choose speech instead of silence."
There is no federal law on GMOs because, despite bans and restrictions around the world, the U.S. does not recognize GMOs as differing from other foods in "any meaningful or material way." That could present a challenge to the bill, which attorneys told Food Navigator, could be tough to defend unless Vermont could prove that the lack of labels on GMOs could cause harm to consumers.
Vermont image via Shutterstock