Sandor Ellix Katz just published a revised, updated version of his Wild Fermentation book, bringing his knowledge and bright energy to a new generation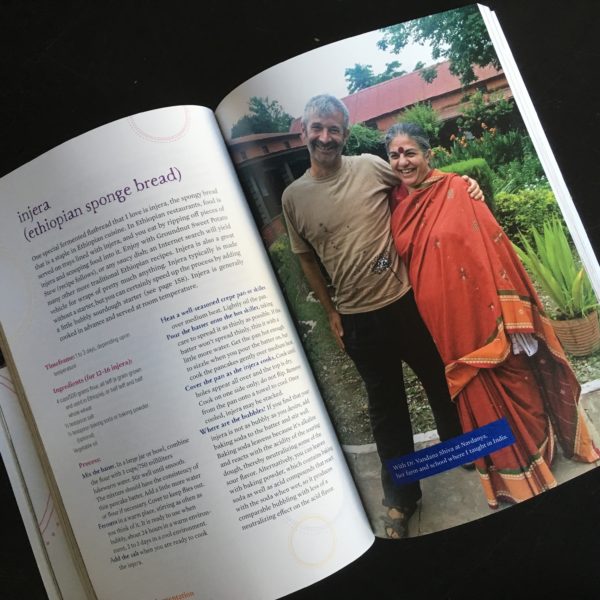 It's no secret that I love fermentation. For years now I've been making my own homemade sauerkraut, homemade kimchi, homemade vegan yogurt, and even dabbled in some homemade water kefir back in the day.
There are lots of reasons I take the time to make fermented foods: they are delicious, super healthy, and also really fun to make! But Sandor Ellix Katz says it best in the introduction to updated and revised edition of his popular Wild Fermentation book.
Katz writes, "[Fermentation is an] ancient ritual that humans have been performing for many generations. They make me feel connected to the magic of the natural world [and] to our ancestors." No one in my family made kraut or kim chi, but this process makes me feel like I'm honoring the 'old ways,' and tuning into a global cultural heritage of preserving foods.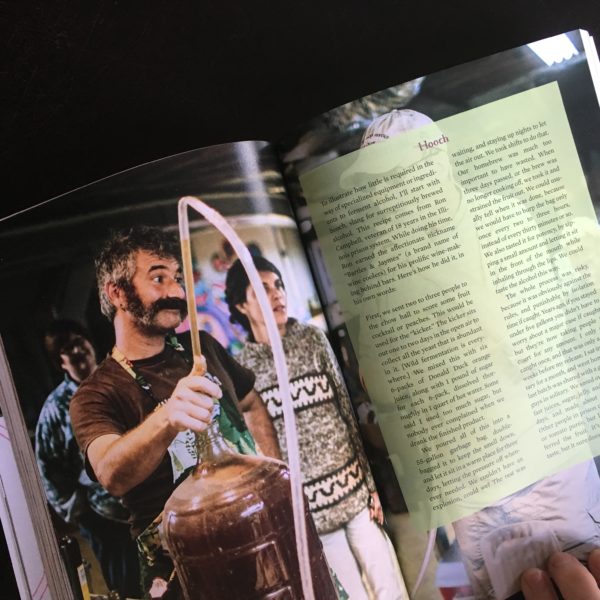 Sandor Kraut, officially known as Sandor Ellix Katz, is a fermentation 'expert' that's been fermenting every food you can imagine for decades, and helping to bring about this old-world food revitalization. He is my go-to source when I have ferment questions or want to take on a new ferment project.
I use the word 'expert' lightly, because he admits he doesn't think of himself as an expert necessarily. Though he has taught various workshops around the world, he says, "I'm more a generalist than an expert. The experts find my techniques primitive. Because they are. Anyone can do it, anywhere, with the most basic of tools."
His humble approach to the bacterias that inhabit our world and transform our food into something different and unique has inspired me on my own ferment journey, including teaching classes and workshops of my own!
Rather than taking fermentation into a gourmet realm as so many food trends tend towards, Katz's mission is truly to make the 'art of fermentation' available to all (The Art of Fermentation was his master tome of ferments published in 2012).
The first book I read of his was The Revolution Will not Be Microwaved, an ode to unconventional food activism– dumpster diving, raw milk collectives, eating roadkill, and other underground food movements– that inspired me in my graduate school days. Later I found his first book, Wild Fermentation, which became my go-to source for all things fermented. Chelsea Green has just released an updated and revised edition of the book, which I was sent to review.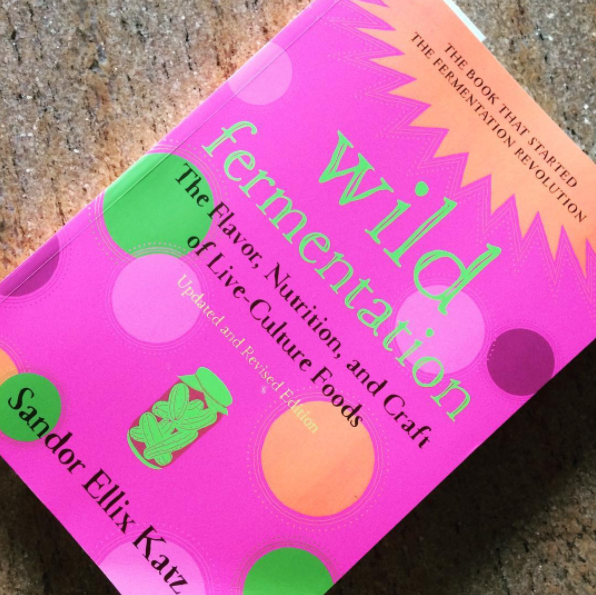 And this book is a great updated version that will inspire another generation of fermenters. Not only does it stand out as the brightest, hottest pink book on my bookshelf (!), this new edition is full of photos of Sandor Kraut and his students in action, during workshops and classes that he teaches all over the world.
There are hundreds of updated recipes, so that even novice fermenters can make seemingly complex foods like miso, tempeh, vinegars, beer, pickles, wine, bread, soda, and– of course– kim chi and kraut. See all the chapters and all the revised/updated recipes on the link above.
You can order the updated and revised edition of his Wild Fermentation book here.