Palm oil is found in everything from vegan butter to shampoo, and it has devastating consequences for people and planet. Learn why palm oil is a problem, and find out which companies are making commitments to more sustainable palm oil production.
The Kraft Heinz company made waves recently with their announcement of a range of corporate social responsibility commitments for their supply chain. These changes move the food giant in the right direction: they have committed to changes regarding animal welfare, reducing emissions, and to reducing global hunger and malnutrition through food donations.
But their new plan for procuring palm oil in a more 'ethical, transparent and sustainable manner' seems to have caught the most attention of NGOs and environmental organizations, most of whom don't think that Kraft-Heinz made a big enough commitment to address the issues with palm oil.
Sidebar: in case you missed it Kraft and Heinz merged in early 2015, creating the third largest food and beverage company in North America and the fifth biggest in the world.
What is Palm Oil?
Palm oil comes from the fruit of a tropical palm tree. It is an interesting oil crop in that it produces a fruit oil (palm oil) and a seed oil (palm kernel oil). These saturated fats are used extensively in processed foods like chips, dressings, ice cream, and candy. But even if you don't eat processed foods, you probably have some palm oil in your life!
WWF has a comprehensive list all the body care products contain palm oil, and it's a long list! Check out their list of other names palm oil might be hiding under, like the ubiquitous 'vegetable oil,' but also Palmitate, Glyceryl, Stearate, Stearic Acid, Sodium Laureth Sulfate… many of which I've seen on 'natural' or 'organic' products!
Palm is an increasingly popular oil, both for its versatility and its affordability, but palm oil also has a bad reputation – with good reason. Take Part says palm oil is, "one of the biggest global threats to tropical forests."
Palm oil trees thrive in tropical regions around the world: I saw huge palm oil plantations in central Costa Rica, and I've flown over rainforests in Borneo that are checkerboarded with palm plantations; one of the newest growing regions is Africa, especially Liberia. Palm oil production is a problem in all of these regions.
Why Palm Oil is a Problem
WWF notes that the top two reasons why palm oil is a problem are:
large-scale forest conversion and
loss of critical habitat.
Wondering just how much forest has been converted? In the past 25 years, 76 million acres of Indonesian forests have been cleared for palm.
Related: The social and environmental costs of sugar
Ground zero for palm oil conflict is Borneo, a large island that is home to both Malaysian and Indonesian states. On Borneo, huge swaths of rainforest are clear cut for palm plantations. This same rainforest also happens to be the only habitat for the Bornean orangutan, which is critically endangered.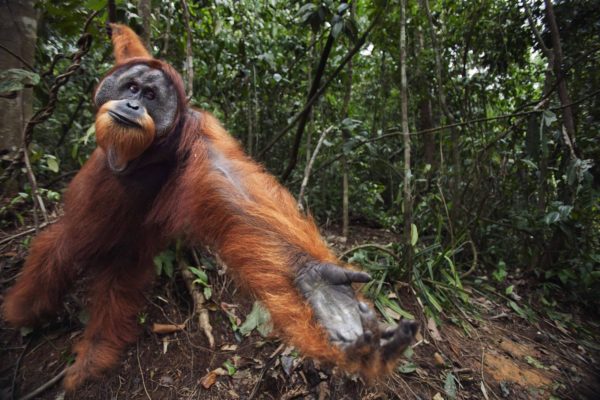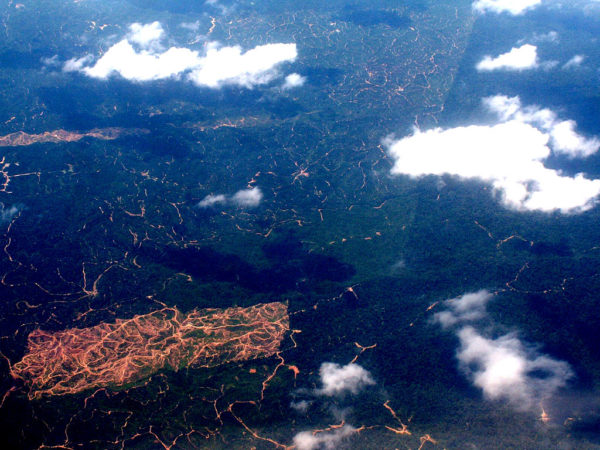 As quoted in Fortune, Alan Knight, chief executive of International Animal Rescue, told the Independent, that at "current rates there is 'no hope' for Borneo orangutans' survival in the wild if this destruction of forests continues," and they might have only 10 years left before they go extinct.
As if losing megafauna like orangutans was not enough, palm oil companies are also rife with social and political concerns.
Amnesty International has focused extensively on the human impacts of palm oil. They write that the Singapore-based agribusiness Wilmar controls more than 43% of the global palm oil trade, and while 2015 company revenue was US$38.78 billion, workers struggle to earn enough for their families to live on, in extreme cases earning as little as US$2.50 a day. This company has 60,000 employees in both Indonesia and Malaysia. The Guardian reports that this same company has faced child labor violations.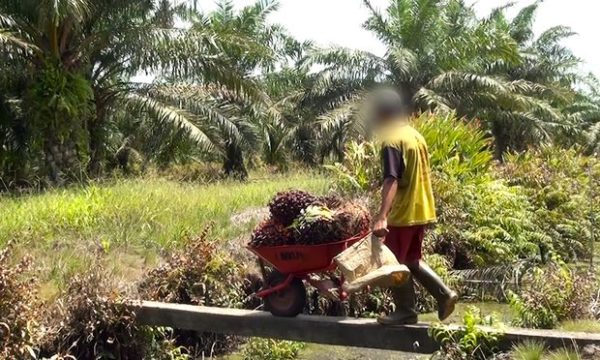 The Fight for More Sustainable Palm Oil
Many companies, including Kraft-Heinz are shifting to more sustainable palm oil because of consumer and NGO pressure about the negative effects of palm oil production on communities and ecosystems worldwide.
On Triple Pundit, Leon Kaye explains that RAN and Mighty Earth have, "criticized the sector for an overall lack of transparency, disregard for human rights and continued deforestation. To its credit, the RSPO (of which Kraft Heinz is a member) has been successful in increasing global supplies of sustainable palm oil."
Related: This yeast might make palm oil obsolete
In a press release on March 21, Gemma Tillack, Agribusiness Campaign Director for Rainforest Action Network, wrote that the Kraft Heinz announcement is a good 'first step.' But she also said that "the policy lacks a deadline for the implementation [and] customers will continue to be at risk of buying products that contain Conflict Palm Oil for years to come."
She further states, "A critical next step for the company is to publish an ambitious time-bound implementation plan that outlines the milestones to achieve [truly responsible palm oil]."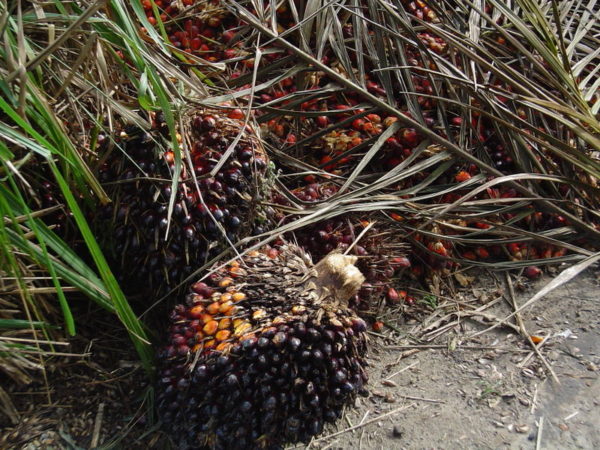 It's up to us as consumers to learn more about which of our favorite foods or body care products contain palm oil, and to let the company know that you want to ensure a more sustainable supply chain.
Big companies like Unilever, Proctor and Gamble, and Kellog's need to hear from consumers in order to push through these big changes. Each of these huge companies has the opportunity to become industry leaders in the fight for truly sustainable palm oil.
Calling on big companies to make changes does work: the announcement that Kraft-Heinz made was "based on input from consumers, customers, investors, and employees, among others, and we look forward to a continued dialogue" (emphasis mine). General Mills announced more sustainable sourcing as early as 2010.
Who uses sustainable palm oil?
It's also important to recognize the companies that are already doing it right. One of my favorites is Nutiva, which has been working for years for truly sustainable palm oil. They make a red palm oil for cooking and baking, and they make a super delicious 'buttery spread' with a bit of palm oil for color.
Nutiva makes its stance on palm very transparent: "Nutiva Red Palm is certified Organic, Non-GMO and Fair Trade. We partner with Natural Habitats™ to ensure that no deforestation or habitat destruction results from the growing or harvesting process. The palm is grown on small organic family farms in Ecuador, averaging 10 hectares (about 25 acres), interspersed throughout the regional forests. These subsistence farms were planted many years ago and are now being worked by second and third generation farming families."
Other companies that have made some good strides towards palm oil include Earth Balance, Justin's, and Daiya. Sure, these companies are not nearly the size of Kraft-Heinz, but small companies can lead the charge towards a more transparent, more just food system. Read more about which brands have made a commitment in the Union of Concerned Scientists Palm Oil Scorecard (latest edition was 2015).
What other companies do you know that have made strides towards better palm oil? How else can we advocate for more sustainable palm oil production?
Liberian woman with palm, Borneo rainforest clearing, and oil palm fruits from Wikimedia; orangutan image from WWF