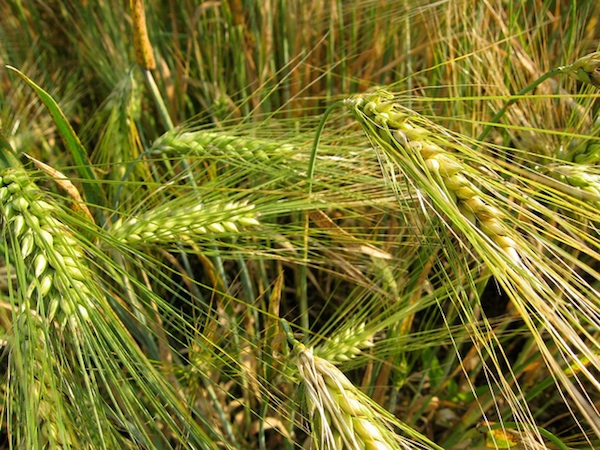 At my house, we've branched out from our everyday brown rice to try other whole grains after finding out how much healthier whole grains are than the processed stuff. We've eaten wild brown rice, black japonica rice, quinoa, barley, and farro. (Love me some farro.) I have millet in the pantry that hasn't found its way into my saucepan yet. (Give me time, people!)
I did quite a bit of exploration on my whole grain journey, learning that consuming whole grains decreases risk of stroke, heart disease, and type 2 diabetes. And that barley has 8 grams of fiber in a serving compared to 1 gram in a serving of your run-of-the-mill brown rice. I also discovered a slew of whole grains I'd never tried (and in some cases not even heard of).
And then… Yesterday… After all this research, I found one web page on one of my favorite web sites — Mother Earth News — that tells you all you need to know about whole grains. I had to share.
This one stupendous web page teaches you about:
What whole grains are (a whole kernel complete with the germ, the bran, and the endosperm)

Dietary guidelines related to whole grains (3 to 5 servings a day please)
The varieties of whole grains available for you to prepare (20 types, many of which landed in the top 10 in our favorite grain reader survey)
Recipes that make whole grains shine (barley and turkey meatloaf sounds tasty)
How to cook whole grains (simmer, boil, bake, steam, pressurize, pop, soak, or toast)
Where to find whole grains (8 companies ready to fulfill your orders)
This list represents the tip of the whole grain information iceberg accessible through this one web page on Mother Earth News. If you want to learn more about whole grains from every perspective, check it out, and let me know what you learn!
Image Credit: Dag Endreson via flickr/CC