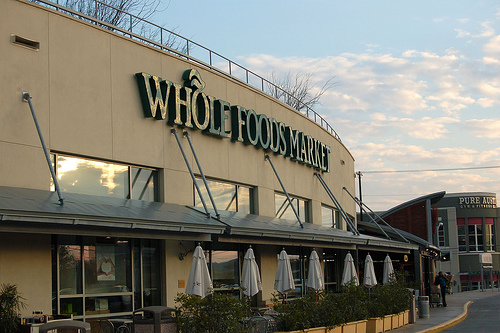 Last week, Whole Foods announced that it was going to be participating in Global Animal Partnership's (GAP) animal welfare certification. The GAP certification rates animal products based on steps that producers can take to ensure that their animals are living humane lives, such as enhanced access to pasture.
Lane Jost did an excellent Q&A with Whole Foods' global animal production and welfare coordinator over at our sister site, The Inspired Economist. It's definitely worth checking out.
While I'm glad to see Whole Foods taking animal welfare more seriously, you do have to wonder: is there really such a thing as humane meat? One way to be absolutely certain that your food is cruelty free is to ditch the meat all together! Want to learn more? Check out our Eating Vegan column for tips and recipes.
Image Credit: Creative Commons photo by austins_only_paper