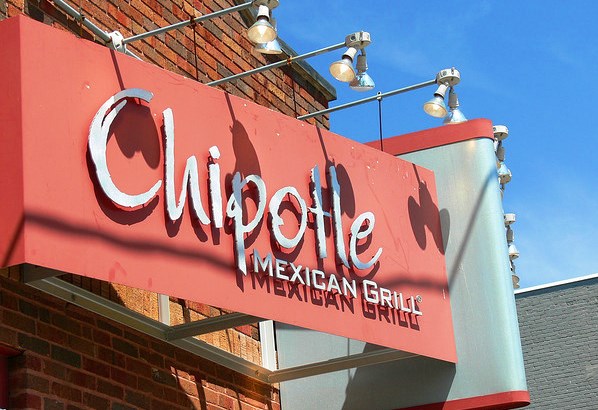 If you have been to a Chipotle– our favorite mass-market sustainable food restaurant chain —  lately, you may have noticed something missing: Chipotle Pork Carnitas.
Since the beginning of the year, Chipotle pork hasn't been on the menu in about 40% of Chipotle's 1,878 restaurants since January 2015 when it was discovered that one of its meat suppliers had animal-treatment issues.
According to BusinessInsider, the supplier – which Chipotle has not disclosed – didn't meet the chain's animal welfare standards. The specific violations included the raising of pigs without access to the outdoors or to deeply bedded barns that make the animals more comfortable.
At first,the artisanal pork producer Niman Ranch — an existing supplier — stepped in. But, Niman Ranch could not fulfill the chain's full demand. Hence, the elimination of carnitas from hundreds of Chipotle stores.
Chipotle is working hard to get carnitas back on the menu. Although not Chipotle's top menu item (chicken is), the absence of pork from 40% of its restaurants has significantly impacted 2Q sales and traffic. The chain now looking overseas for a new pork supplier that will allow them to bring carnitas back to all of its restaurants by the end of the year.
In a call with analysts discussing second-quarter earnings, Steve Ells, Chipotle founder, chairman and co-CEO, said the company has signed with Karro Food Group, a supplier based in the northern English county of Yorkshire, to provide the chain with humanely and sustainably raised pork.