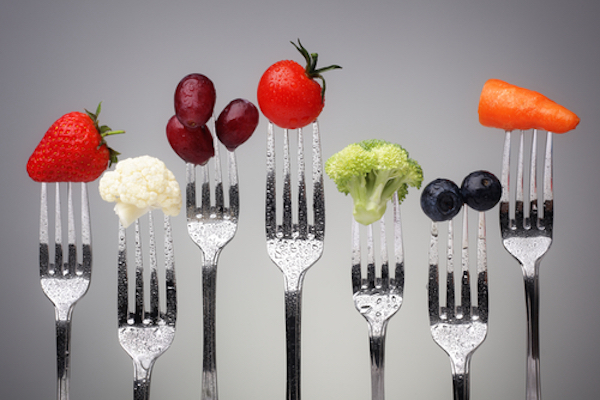 I'm not crazy about the word "diet." Eating right, exercising regularly, getting enough sleep, and drinking enough water should be enough, right? But sometimes you just want (or need) a little structure in your eating approach. Or maybe you just want (or need) some inspiration by learning from diets that have helped others.
U.S. News and World Report is here to help. It recruited a panel of experts to evaluate 35 well-known diets to identify the best of the best. The experts considered health aspects and ease of use to come up with a ranked list. They also ranked diets based on specific goals. Want to lose weight? Improve your heart health? Eat a plant-based diet? There are ranked lists for these objectives and others.
What's the Best Diet Overall?
The government-endorsed DASH diet took top honors as the best overall diet of the group for the 5th year in a row. It also topped the lists of best diets for healthy eating and diabetes management. The U.S. National Institutes of Health (NIH) developed the DASH diet as a tool to help manage blood pressure, but U.S. News writes it "looked like an all-star to our panel of experts, who gave it high marks for its nutritional completeness, safety, ability to prevent or control diabetes, and role in supporting heart health."
Not surprisingly, the DASH diet is based on the theory that certain nutrients — like potassium, calcium, protein, and fiber — are crucial to staying healthy and managing or preventing high blood pressure. Also not surprisingly, the key is to eat a diet heavy in fruits, vegetables, low-fat protein, low-fat dairy, and whole grains. (Just like everyone has been telling us all our lives.)
And Here are the Top Five Overall Winners
In order, the top five best diets for overall health and well-being are:
1. The DASH Diet developed by the NIH. (Dash stands for "Dietary Approaches to Stop Hypertension.)
2. The TLC (Therapeutic Lifestyle Changes) Diet — also developed by the NIH — another commonsense approach to eating.
3. There's a three-way tie for third: The Mayo Clinic Diet, Mediterranean Diet, and Weight Watchers round out the top five.
Other Interesting Results
The top two overall winners are also the top two diets for healthy eating.
The Mediterranean and Flexitarian Diets top the list of best plant-based diets.
Weight Watchers and Jenny Craig top the lists of best commercial diets and easiest diets to follow.
Biggest Loser and the DASH Diet tie as the best for diabetes management.
Weight Watchers and the HMR (Healthy Meal Replacement) Diet top the list of best diets for weight loss.
The U.S. News report has detailed overviews of each of the 35 diets the panel of experts reviewed along with supporting data, recipes, sample menus, and "do's anddon'ts." There is a lot of great information here.
So if you're in the market for a new approach to meeting your wellness goals, take a look. You may find the support and inspiration you need to live healthier in the new year.
What do you think of the lists? Agree? Disagree? If you've tried any of these diets, please share your feedback with our readers. Happy 2015!
Image Credit: Healthy Foods via Shutterstock