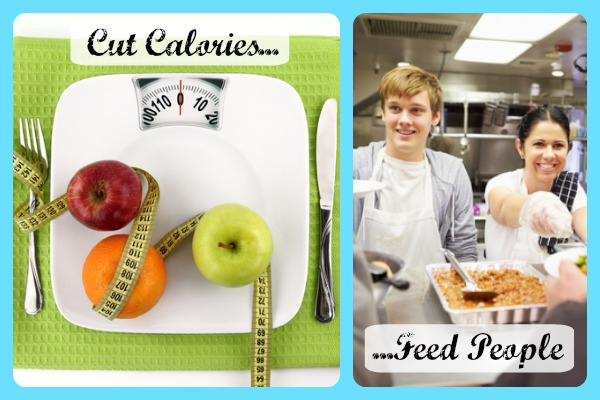 Who couldn't stand to lose a few pounds? What if you had a free weight loss app to help you? And using that app also benefitted your local food bank?
Download foodtweeks people!
foodtweeks — a free new mobile app — is designed to help you "tweek" what you eat to cut calories gently whether you're eating out, shopping for food, or making a homemade meal. And every calorie you cut leads to a calorie donated to your local food bank. After you download the app and sign up, here's how it works:
Step One: Pull out your new weight loss app. Search for a dish you are considering ordering at a restaurant, buying at the supermarket, or making at home.
Step Two: Review the list of potential tweeks you can make to that dish to reduce its calories. For restaurant dishes, you may get ideas for lower-calorie dishes to order or how to cut calories through substitutions. For supermarket dishes — frozen prepared meals, for example — you'll likely see a list of similar, lower calorie alternatives. And for a homemade dish, you'll get ideas for cutting calories by swapping this for that.
Step Three: Choose the tweek that removes calories in a way that works for you, and make that change. The calories you tweeked from your food will be logged to your account, and once you hit 600 calories, a meal will be donated to a local food bank. If you share on Facebook and/or Twitter, your donation will be doubled and/or tripled! The app tells you how many calories you've cut and how many you've donated.
Think of how good you'll feel as those cut calories and donated meals start to add up!
I tested the app by searching for one of my guilty pleasures — macaroni and cheese. For my homemade version, I got three recommended tweeks. I'd cut the most calories by using 1/2 the usual amount of cheese. But I could also choose to use 2/3 the amount of cheese or swap water for half of the required milk (low fat of course). You can even add tweeks of your own.
The app is free and downloadable for iPhone and Android devices. I just downloaded it and plan to give it a go starting with lunch out at my favorite restaurant today.
Why don't you join me? You've got nothing to lose but weight!