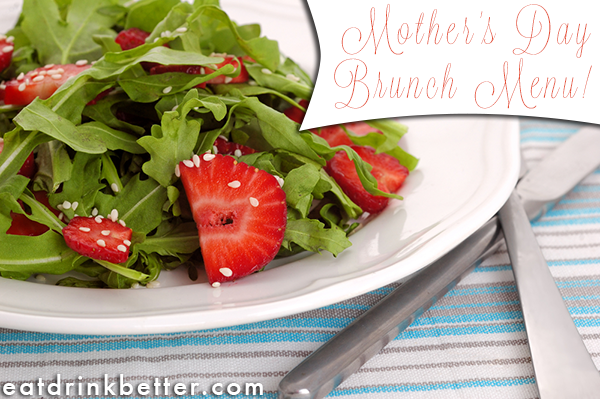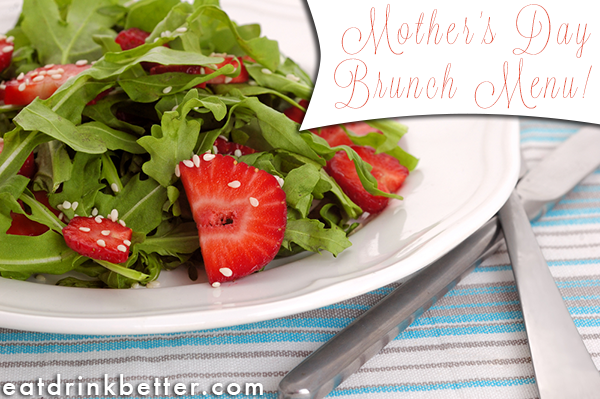 Mother's Day is coming up this Sunday, and we've got you covered with a vegan Mother's Day brunch menu that's as tasty as it is cruelty-free!
Brunch can be a tricky meal to veganize, if you're used to rely on eggy dishes as the staples, but you can actually make a pretty traditional brunch without an egg or a shred of cheese in sight! The best part? This vegan Mother's Day brunch menu features a decadent quiche as the main event.
A quiche with no eggs? YES! A girlfriend made this vegan quiche recipe for my baby shower, and even the omnivore guests loved it! The crust is rich, and the filling is so hearty you'll never miss the egg. But! Before we get to that, let's start things out with a salad.
Arugula and Strawberry Salad
Yield: 4 servings
Ingredients
8 cups

arugula, chopped

2 cups

fresh strawberries, sliced

1

Haas avocado, peeled, pitted, and diced

1/4 cup

sesame seeds

1/4 cup

balsamic vinegar

1/4 cup

olive oil

1/4 cup

walnut oil (or more olive oil)

1 teaspoon

dijon mustard

sea salt and black pepper, to taste
Directions
In a serving bowl, toss together the salad greens, berries, avocado, and sesame seeds.
In a small bowl, whisk the remaining ingredients together. Pass the dressing alongside the salad.
Image Credit: Mother's Day Brunch photo via Shutterstock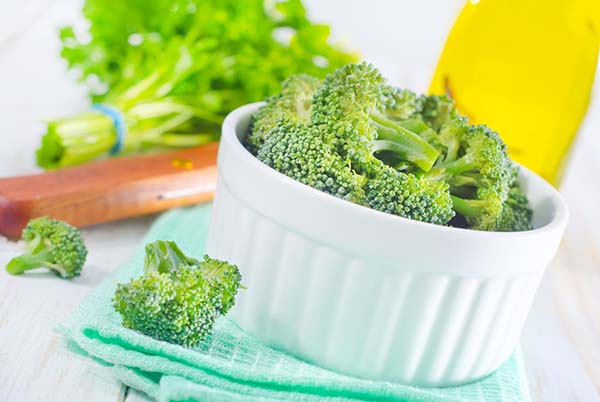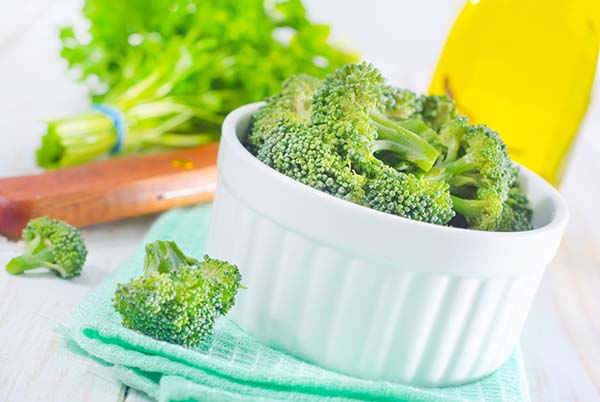 Vegan Broccoli Quiche
Yield: 8 servings
Ingredients
2 tablespoons

olive oil

1 medium

onion, finely chopped

3 cloves

garlic, minced

3 cups finely chopped

broccoli

1 teaspoons

dried thyme

1/2 teaspoon

dried tarragon

1/2 teaspoon

turmeric

1 teaspoon

salt

healthy dose

fresh cracked black pepper

2 tablespoons

water

1/2 cup

raw, unsalted cashews

1 pound

extra firm tofu

1 teaspoon prepared

mustard (dijon or regular, most anything will work)

a handful or cherry or grape

tomatoes for decorating (optional)

1

9 inch vegan prepared pie crust (Many prepared crusts are vegan – just check the ingredients!)
Cooking Directions
Preheat oven to 350 F. Bake pie crust for 10 minutes, then remove from oven. In the meantime, start preparing the filling.
Heat a large heavy bottomed skillet (preferably cast iron) over medium heat. Saute the onion and garlic in the oil for about 3 minutes. Add the broccoli, thyme, tarragon, turmeric, salt and pepper. Cook for 10 minutes, until broccoli is soft. If it starts to look dry add a tablespoon or 2 of water.
Meanwhile, process the cashews in a food processor into fine crumbs. Give the tofu a squeeze to get rid of some of the water, then crumble it into the food processor along with the mustard. Process until relatively smooth. When the broccoli mixture is done cooking, add one cup of it to the food processor and pulse a few times to combine.
Transfer to a mixing bowl, add the rest of the broccoli mixture and combine. Taste for salt. Use a rubber spatula to get everything into the pie crust and smooth the top out. Place cherry tomatoes around the perimeter of the pie and one in the center for maximum Good Housekeeping adorableness. Bake for 40 minutes, until edges of the pie are lightly browned.
Image Credit: Broccoli photo via Shutterstock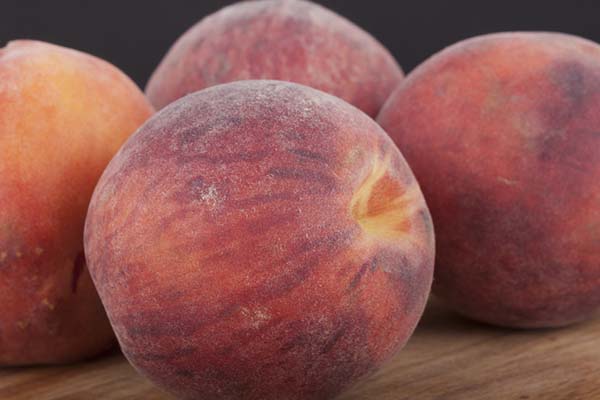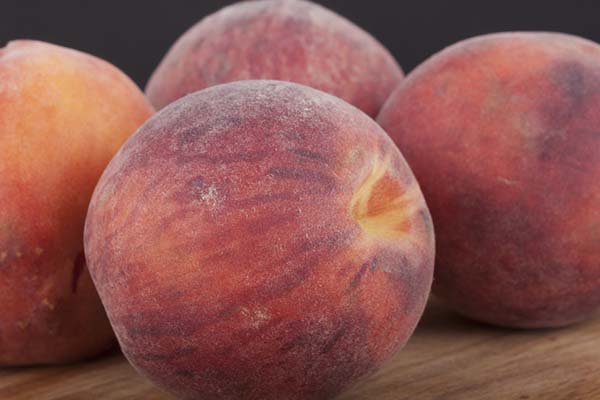 Fresh Mother's Day Bellini
Yield: plenty of Bellinis for 4 people
Ingredients
4 cups

prosecco or dry champagne

3

fresh peaches, pitted and peeled

fresh raspberries

fresh mint
Directions
Put the peaches into your food processor, and blend until smooth. You may need to add a little water to get things moving. If you do, add the water 1 tablespoon at a time until things blend up nicely.
In a large pitcher, combine the peach puree and the prosecco.
Serve in champagne glasses with 1-2 raspberries and a sprig of mint floating in each one!
Avocado Chocolate Mousse Parfait
Avocado and chocolate may seem like a strange combination, but you'll never taste the avocado in this creamy mousse! All that the avocado lends is a perfect, decadent texture!
Yield: 4 servings
Ingredients
2

Haas avocados

1/4 cup

non-dairy milk (soy, almond, coconut – your choice!)

2-4 tablespoons

maple syrup, to taste

1/3 cup

organic cocoa powder

1 teaspoon

vanilla extract

1 pint

fresh raspberries

1 cup

fresh blueberries

4

clear, tall glasses
Directions
Combine everything but the raspberries in your blender or food processor, and blend until smooth. You might need to stop and scrape down the sides of the blender with a rubber spatula a few times to make sure everything gets combined well.
Mix the berries together gently.
Put 1/4 cup of berries into the bottom of each glass, then divide half of the mousse between the glasses on top of the berries. Add another layer of berries, then divide up the rest of the mousse. Top with the remaining berries, and chill until you're ready to serve.
Image Credit: Peach photo via Shutterstock