A few days ago a lifestyle article on New York Times caught our eye: titled "Vegans go Glam", it focuses on the many ways in which veganism has come from a hippie-dippie heritage into a glamorous, gorgeous and healthful lifestyle. To which we all replied, of course!
It's no secret that those on plant-based diets are healthier. Without animal products, vegans and vegetarians have less risk of heart disease, cancer, diabetes and obesity. Not only that, a clean vegan diet can make you look your best, which is evidenced by PETA's sexiest vegan contest, the vitality of vegan raw food chef Mimi Kirk, and all the rest of the vegans around the world that look and feel their best with a diet full of living plant foods!
The NYT article focuses on Rich Roll, author, ultramarathoner, podcast hero and generally gorgeous dude (one of the 25 fittest men in the world). His likewise beautiful family is featured, and they explain that they are happy to look and feel their best on a vegan diet, as are their young children. Their new book, The Plant Powered Way, has just been released.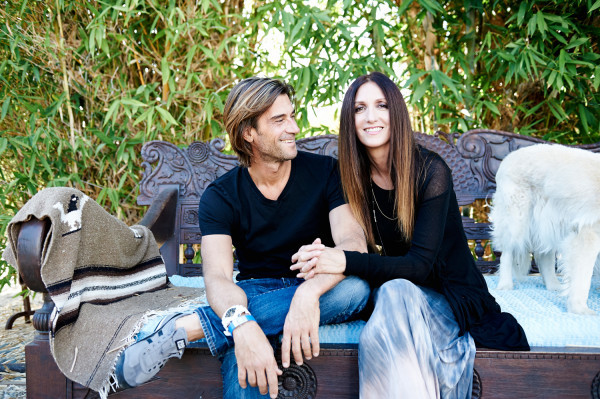 Criticism abounds that veganism is just a trend. As written in the article:
"That shiny happy vegan perfection has prompted a few jabs. Even Amanda Cohen, the New York chef whose Dirt Candy restaurant was way ahead of the curve in celebrating vegetables, worries about the potential faddishness of the movement. "You really want to hope it's not a trend," she said. "Is vegan the new bone broth?"
All that swooning over "the glow" can lead to eye-rolls from those without the time and money to achieve it. "It's a big commitment to get that glow," Ms. Cohen said. "It's not cheap. It's not for the peasants."
Mr. Roll, of "The Plantpower Way," has felt the criticism himself. "One Amazon reviewer said, 'You'll never be as perfect as they are,' " he recalled. "That broke my heart. Somebody drew that conclusion, which was the opposite of what I'm trying to present."
But as we know, veganism is not about perfection, and it's not about beauty. Veganism is doing the best thing for your body and the planet. As much as it's exciting to read about healthy, vibrant families, the article slants a little bit elitist. Rather than showing how home cooks around the world are creating healthy vegan meals, it focuses a lot on a celebrity infested restaurant that is so totally popular right now; so much so that they need their own parking garage so celebrities don't get mobbed by paparazzi on their way in.
I think this this helps bring veganism into the mainstream– and shows that not all vegans are weirdos– but it's important to look at the underlying issues of animal cruelty, health dangers and planetary destruction when talking about veganism too. It could also be said that in our ongoing quest for beauty, veganism might become a fad without the foundation, and while this will reduce the damage wrought by a meat-heavy diet, it doesn't address the bigger political or environmental forces at work.
However, I think that it's a great thing that veganism is becoming more mainstream. But what needs to be explained in this article is that veganism IS for everyone– for the 'peasants' and the celebrities. Beans, grains and vegetables are the cheapest things to buy at the grocery store, and learning how to cook at home helps save money and improves your health, even if it's just occasionally. Everyone has the ability to make a conscious choice each day to improve their health and our planet everyday.
Read more, and see a photo slideshow about the awesome vegan life of Rich Roll: Vegans Go Glam – The New York Times
family image from Amy Dickerson for the New York Times; Rich and Julie image from Rich Roll's website.