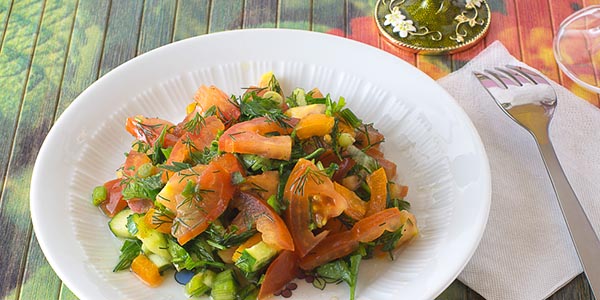 The USDA replaced the food pyramid with MyPlate a couple of years ago, and now the vegan community has a plant-based version: The Plant Plate!
The Plant Plate is part of Ginny Messina's and JL Fields's new book, Vegan for Her, which comes out on July 9th. The book focuses on – you guessed it – vegan nutrition specifically aimed at female vegans. Whether you're a woman who's only considering a vegan diet or you have been eating vegan for decades, this book is full of rock-solid nutritional advice.
Check out her Plant Plate, drawn by vegan illustrator Ari Evergreen:
I'm a long time fan of Ginny Messina and have been following her blog – The Vegan R.D. – for many years. She's a registered dietitian who focuses solely on plant-based nutrition. Her advice is always level-headed and well researched. She's not shy about busting vegan nutitional myths.
Don't you just love this graphic? It's beautiful, of course, but I think it also gives you a great feel – at a glance – of how you can structure your plant-based diet to get proper nutrition!
Image Credit: Plate of Vegetables photo via Shutterstock