Germany led the world last year in vegan food launches. This is a significant step toward more people eating vegan food in Germany and around the world.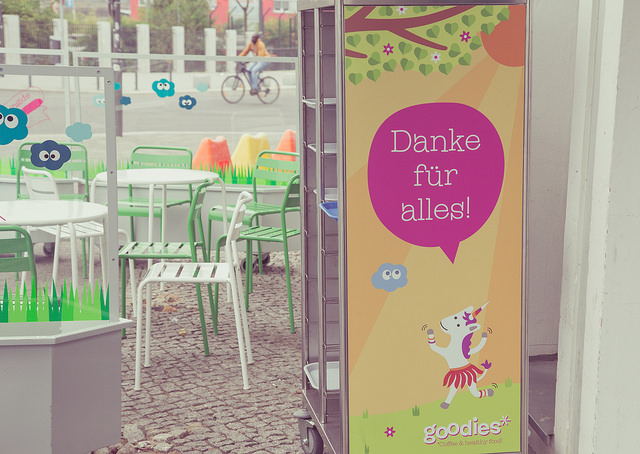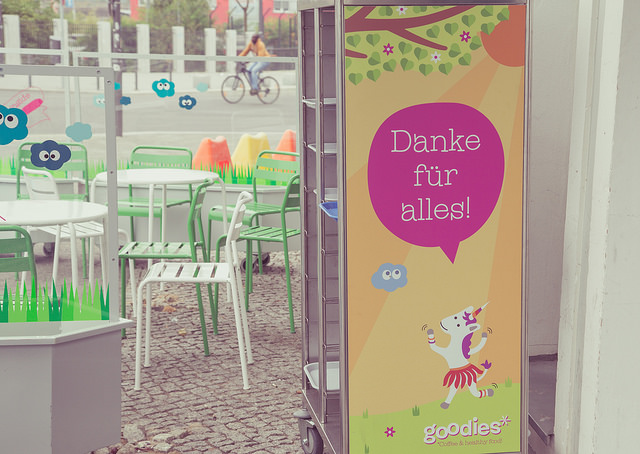 Photo credit: Tony Webster via Foter.com / CC BY
On a cruise that I took with some friends, I walked into the bustling buffet, eager to taste the evening's specialty-themed foods. I took a deep breath, however, when I saw the sign: "German Night." Germany isn't known for its vegetable-forward options, which a look at the buffet confirmed. I peered into the steaming, subtly lit trays of sauerbraten, spätzle, eisbein, bratwurst, currywurst, and knockwurst and hesitated. I was in the mood for a plant-based meal and knew that this wasn't the right fit for me. I made my excuses to my dinner companions and headed to the buffet room with the staple salad bar.
As a result, when I saw Mintel's Global New Products Database and their findings that there were more launches of vegan food in Germany last year than in any other country, I was skeptical. What happened to all those menus filled with veal, beef, or pork?
It seems that it's becoming popular in Germany to veganize traditional meat-heavy dishes . The trend has helped draw in a growing number of new vegetarians and vegans across Germany and has been part of the momentum toward more plant-based eating in Europe.
If you're skeptical that German food go vegan, try a Portobello Mushroom Schnitzel or a Cheesy Spätzle Casserole. Or a German Potato and Lentil Salad. What about a Vegan Tempeh Reuben for lunch? Could you resist Mushroom & Leek Strudel ? No wonder vegan food in Germany is taking off!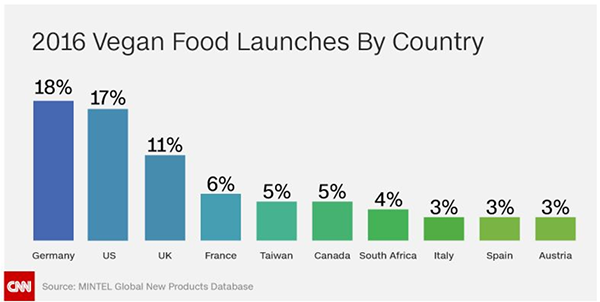 To really see how vegan food in Germany is taking off, just look at Berlin. An estimated 80,000 Berliners are vegan, which is about 10% of the population, according to CNN.
Europe's first vegan supermarket chain, Veganz, opened in Berlin in 2011 and now has ten stores across Germany and a product selection of over 4,500 items. Schivelbeiner Strasse in the Prenzlauer Berg neighborhood in northeast Berlin, popular with entry-level workers and young parents, has become known as "Vegan Avenue."
Vegan restaurants are springing up across Europe and so, too, are vegan street festivals. What could be more yummy on a pleasant June day than vegan kebabs, pizza, or ice cream? Vegan versions of familiar staple foods give people feelings of comfort and reassurance as they move into healthier, more sustainable, and totally different ways of thinking about food.
Food Technologists and Vegan Food in Germany
"These new food products are quite tasty," Stefan Lorkowski, vice president of the German Nutrition Society, affirms. "It's tremendous what food technologists can do."
Food technologists? Sounds like a kind of sterile eating, doesn't it?
Food technologists are involved in lots more food research and production processes, however, than many of us know. They develop new foods through precise selection and ingredient-sourcing, creating test samples, and conducting trials.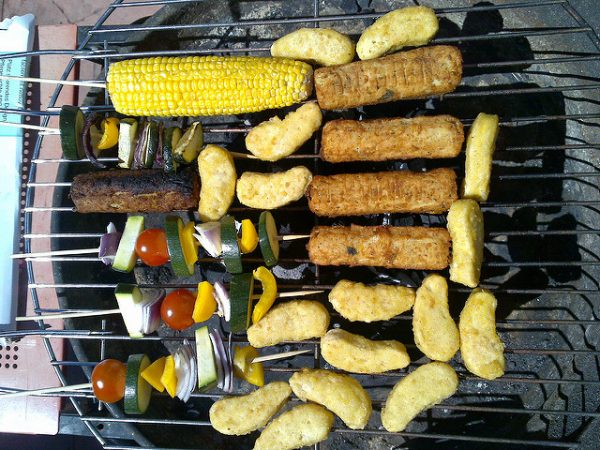 Photo credit: markhillary via Foter.com / CC BY
With a keen knowledge of food science research and an ability to analyze and interpret research results, food technologists are responsible for reimagining food in a way that not only maintains taste and nutritional value but also invites skeptical eaters to join in.
"Meat substitutes are what Germany is leading in," says nutritional epidemiologist Clarissa Lage Barbosa of the Robert Koch Institute, part of the Federal Ministry of Health. "If someone is just starting, these kind of products can help them get into the diet."
Thomas Sanders, emeritus professor of nutrition and dietetics at King's College London, believes there will be even more meat substitutes introduced to the marketplace in the near future. "I see a growth in ready meals that are vegan."
Vegan Food Products as the First Step to a Plant-Based Diet
Even though Germany is making great strides with food technology, Sanders disputes the enduring role of meat substitutes as integral to long-term vegan eating. "Most vegans do not think of meat as food … (so) they don't want things resembling meat," he said. From this perspective, meat substitutes are more of an introduction to rather than an enduring element of a plant-based diet.
The push toward harmony across necessary nutrients and food groups in Germany parallels vegan ideals in other parts of the world, such as the U.K. and U.S., where these diets revolve more around raw, unprocessed foods, according to Kay Peggs, professor of sociology at Kingston University in the U.K.
Lorkowski reinforces the health benefits of vegan eating for many individuals. "The diet is increasingly of interest, as is the idea that you can do something beneficial to your health by choosing the right products."
Many other experts believe the recent interest around veganism is more than a trend. "There is a lot of concern around health," Peggs said. "So it will keep rising."
A Balanced Plant-Based Diet
Of course, meat alternatives like vegan bratwurst or beer sausages are largely made up of protein. A well-rounded vegan diet – like any well-rounded diet – would best center around fruits, vegetables, whole grains, legumes, nuts, and seeds, treating meat substitutes as a sometimes food.
Indeed, a lack of balance in vegan eating concerns the German Nutrition Society (GNS), which has offered its own position on veganism, which is understandably controversial:
"With a pure plant-based diet, it is difficult or impossible to attain an adequate supply of some nutrients. The most critical nutrient is vitamin B12. Other potentially critical nutrients in a vegan diet include protein resp. indispensable amino acids, long-chain n-3 fatty acids, other vitamins (riboflavin, vitamin D) and minerals (calcium, iron, iodine, zinc and selenium)."
Not everybody agrees with the harsh tone of the German Nutrition Society. Jimmy Pierson of England's Vegan Society tells National Public Radio , "With a little planning and knowledge, rest assured, you can get everything you need from a vegan diet for great health … at any age."
While the GNS does overblow the potential nutritional shortcomings in vegan eating, the main vitamin to worry about is B12. And it's really important to understand B12, as the vitamin doesn't occur naturally in any plants.
All vegans need to supplement or get B12 from fortified foods, or they risk developing a deficiency.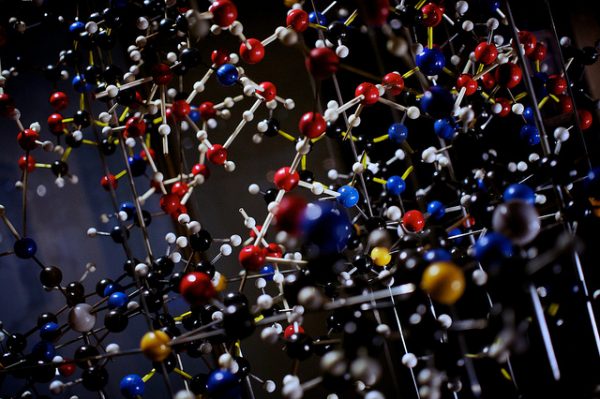 Photo credit: p_a_h via Foter.com / CC BY
Ginny Messina, a registered dietician and author of The Vegan R.D. blog, says there are only two reliable sources of vitamin B12 for vegans: foods fortified with this nutrient (which includes nutritional yeast grown on a B12-rich medium) and supplements.
She suggests that vegans acquire vitamin B12 through the following methods:
Eat two servings per day of foods fortified with at least 2 to 3.5 mcg of vitamin B12 each. You'll need to eat these servings at least 4 hours apart to allow for optimal absorption;
Take a daily supplement providing 25 to 100 mcg of vitamin B12;
Take a supplement providing 1,000 mcg of vitamin B12 twice per week.
Messina also suggests that most vegans supplement with Vitamin D and iodine . A healthy vegan, she says, eats legumes, chooses healthy fats, identifies important supplements, eats a rainbow of foods, and celebrates veganism.
So it seems that, while moving toward veganism can include meat substitutes, a healthy plant-based diet, much like any healthy diet, is more likely based on a variety of whole plant foods that include conscious selections of nutrients.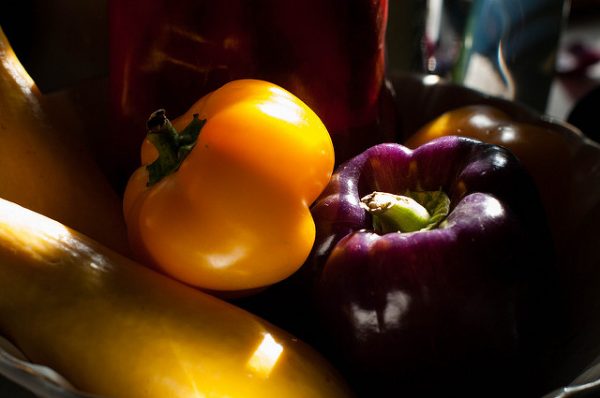 Photo credit: Samantha Forsberg via Foter.com / CC BY
As vegan food in Germany and worldwide becomes more popular, we'll probably see more new plant-based food products and more discussion about what makes up a healthy vegan diet.