Vegan cookbook superstars Lisa Pitman and Nicole Axworthy are offering a special promo on their deliciously beautiful vegan ebook bundle!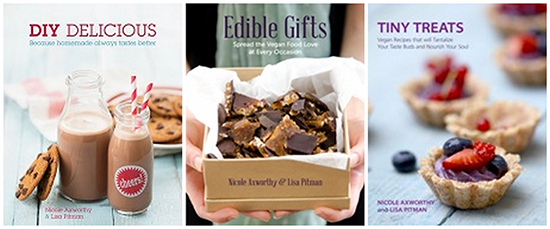 My blog friends Nicole Axworthy (of A Dash of Compassion) and Lisa Pitman (of Vegan Culinary Crusade) have been very busy these past few years creating beautiful vegan cookbooks that make it easy for you to begin exploring raw, vegan, and healthier treats in your own kitchen. They are currently running a special promo for all three of their beautiful vegan ebooks! For just $9.99, you get all three of their e-books—Tiny Treats, Edible Gifts, and DIY Delicious, which means a total of 50 new, delicious recipes for you! You can find out more info about each ebook here, and click here to purchase. Both Nicole and Lisa remind you to hurry, because their vegan ebook deal is only available for the next couple of weeks!
Here are some details about each vegan ebook in the bundle: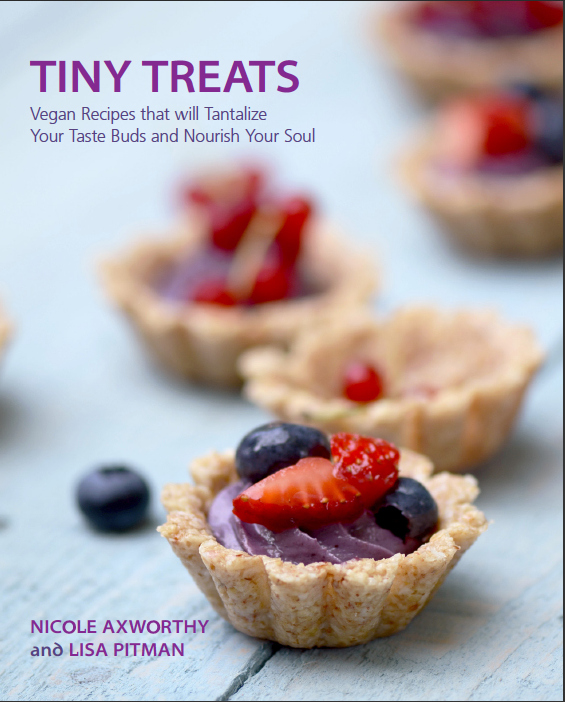 DIY Delicious includes 10 easy recipes for everyday staples and snacks, including few of their pantry favorite staples, along with recipes that actually use those staples.
Edible Gifts includes a collection of 15 recipes for edible food gifts that will impress anyone.
Tiny Treats includes 25 dessert recipes using simple, whole foods, including an array of desserts plus staple recipes for nut milk, raw chocolate and date paste, + tips and techniques to help you master amazing results every time. Check out my review of the Tiny Treats vegan ebook, which I really loved. I still use their chocolate chip cookie recipe as my go-to sweet treat.
And if you're more of a printed-book kinda person, just recently these ladies published a full-length print book, DIY Vegan, which is (already) one of my favorite cookbooks of 2016.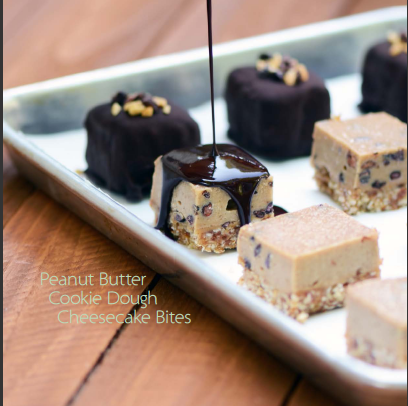 I reviewed DIY Vegan over on our sister site, Vibrant Wellness Journal,  which included a recipe from the book for Sweet Ginger Stir-Fry Sauce. I wrote about the book here on Eat Drink Better, too, featuring a reprinted recipe for Coconut Bacon, which became such an instant favorite in my kitchen that I literally make a new batch every single week.
PS: the featured image (the one from the homepage) is their Peanut Butter Cookie Dough Cheesecake Bites, from Tiny Treats. That recipe alone is worth the cost of the e-book! Just in case you missed it…