via Rouxbe Cooking School
Fran Costigan, renowned vegan pastry chef, is offering a new online Vegan Desserts course to teach over 85 recipes and essential dessert techniques.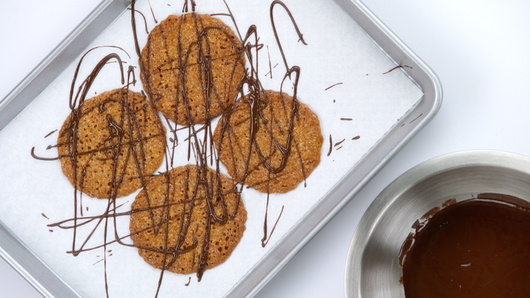 Editor's Note: Eat Drink Better received no compensation for this post. We are just big fans of Fran's work and are excited to spread the word. She is a seasoned vegan baker, and this class is going to be amazing!
Rouxbe's Essential Vegan Desserts course with Fran Costigan  is a three month online intensive class based on Costigan's popular Vegan Baking Boot Camp Intensive®. This 90-day course focuses on essential techniques and recipes, so you can create professional-quality vegan desserts with confidence.
The course starts with an explanation of key equipment, ingredient selection and function, and foundational techniques for creating desserts without the use of eggs and dairy. As you progress, learning activities and practice recipes will showcase your ability to prepare and finish an array of vegan desserts ranging from pies, cakes, tarts and cookies to aquafaba-based desserts, mousses, gels, trifles and sauces and more.
The course – the first ever fully plant-based desserts intensive – focuses on essential techniques and recipes so you can create professional quality vegan desserts of your own. This course will give you the confidence to prepare a menu of dairy, egg and cholesterol-free versions of classic and contemporary desserts – culminating in a dessert showcase that will make you proud, and make your guests very happy, too!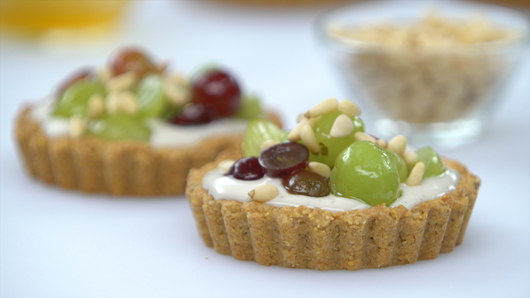 The Essential Vegan Desserts course with Fran Costigan is a self-paced curriculum, so students can learn on their own time. There are over 200 tasks and 100 hours of coursework, most of which will be spent cooking. The course includes over 50 instructional videos that focus on core recipes and essential dessert techniques, as well as 85 decadent vegan dessert and component recipes.
There are interactive activities and chef support that will build students' confidence, along with private student community access and special live online events with Fran and other expert speakers. Students will earn a certification of completion at the end of the course.
Click here to view the syllabus, FAQ, see photos of some of the recipes and read the testimonials! Space is limited. Grab your seat now for the November 10th class and save $200.00 with the special early bird pricing.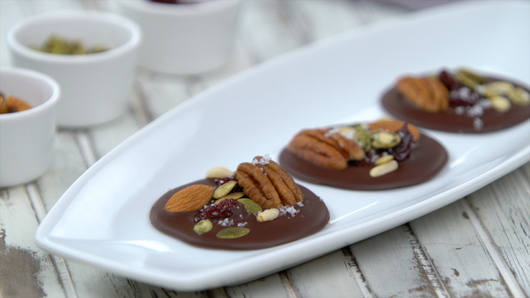 About Chef Fran Costigan
Culinary instructor, cookbook author, consultant, and now Rouxbe Director of Vegan Pastry Fran Costigan, is internationally recognized as the innovative pioneering pastry chef who marries healthy eating with sumptuous tastes. The "Fran Factor" is her unique ability to transform traditional desserts into modern, healthful, and luscious vegan desserts that satisfy vegans and omnivores alike. In Fran's recipes, nothing is missing except the dairy, eggs, white sugar, and cholesterol.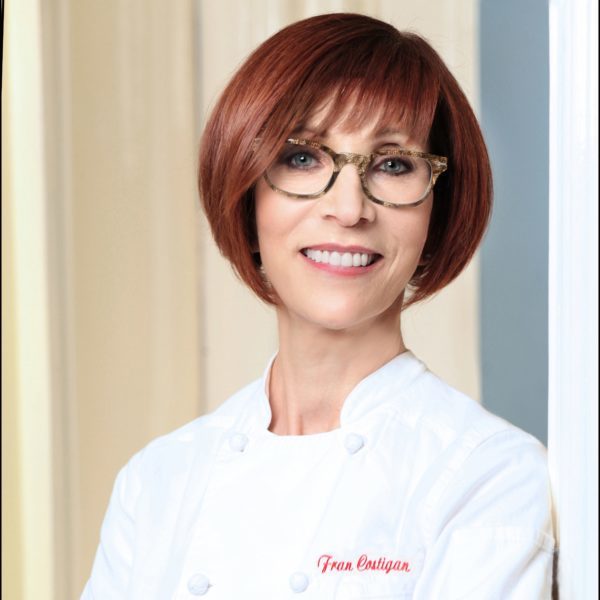 Fran was a professionally trained chef in traditional and vegan pastry kitchens before moving into teaching. For over 20 years she has instructed home cooks and professionals in the art of transforming traditional desserts into mouthwatering vegan versions that satisfy all dietary preferences. By joining forces with Rouxbe, Fran now brings her critically acclaimed Vegan Baking Boot Camp Intensive® into the online world to reach pastry enthusiast around the globe.
Fran is an advisory board member of the New York Coalition for Healthy School Foods, Vegan Trade Council, and Main Street Vegan Academy, as well as a professional member of the New York Women's Culinary Alliance, International Association of Culinary Professionals, and Women Chefs and Restaurateurs.
To find out more about Fran, visit her website, or follow her on Facebook, Twitter, and Instagram.