Have you been wanting to eat more vegan food but aren't sure where to start? This hands-on vegan cooking workshop is perfect for jumpstarting your vegan kitchen.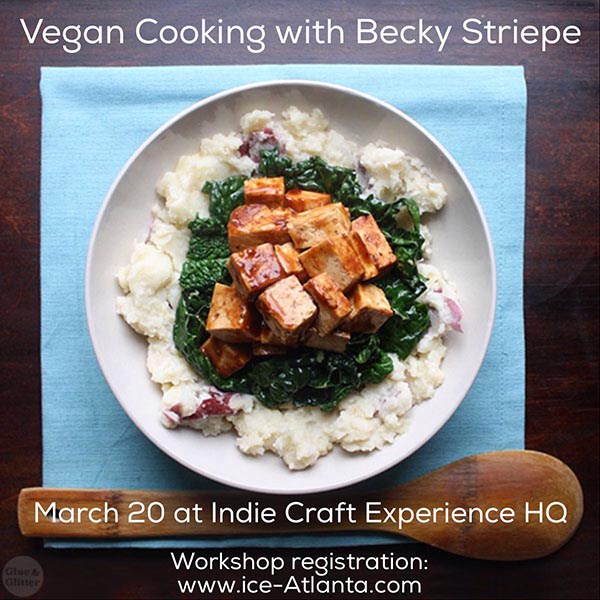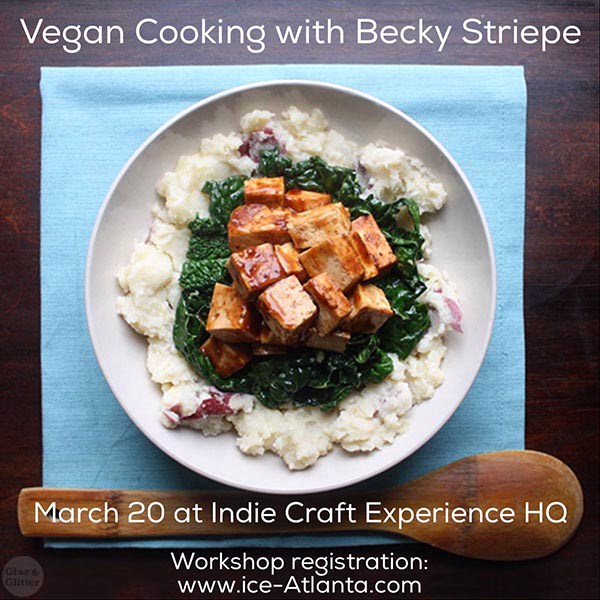 Hi there, Eat Drink Better readers! I'm your friendly neighborhood site director, Becky Striepe. I'm also a cookbook author and teach cooking workshops around Atlanta. I wanted to tell you about a super fun one that's coming up on March 20th, right in the heart of beautiful Candler Park.
The class is about three hours long, and we'll make a delicious meal together plus a fancy cocktail to wash it down.
If you're in the Atlanta area and want to sign up for the workshop, you can find details on the Indie Craft Experience website. The class is at their beautiful studio in Candler Park on Sunday, March 20 from 4pm-7pm, and it's going to be so. much. FUN! We're making the bowl that's pictured here, plus a fancy IPA cocktail to enjoy together. I can't wait to share the joy of making simple, satisfying vegan bowls with you!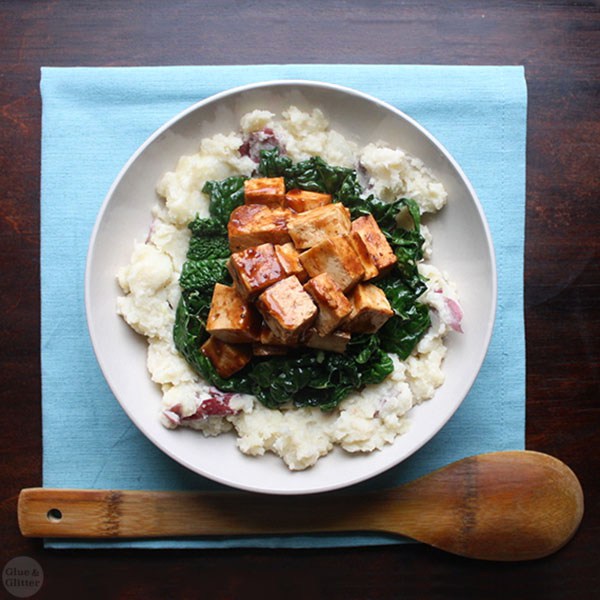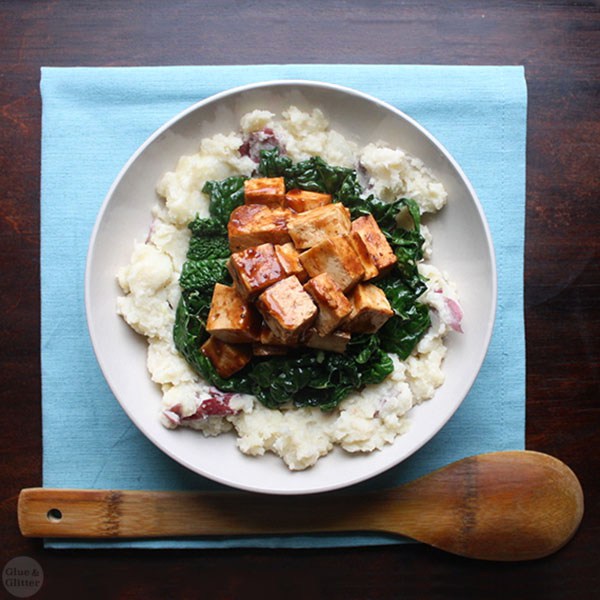 The recipe we're making is a hearty, mashed potato bowl topped with garlicky kale and heaps of BBQ baked tofu. It's a delicious vegan recipe that doesn't use any special ingredients. We'll prepare the meal together along with a mango-lime IPA shandy to wash it down.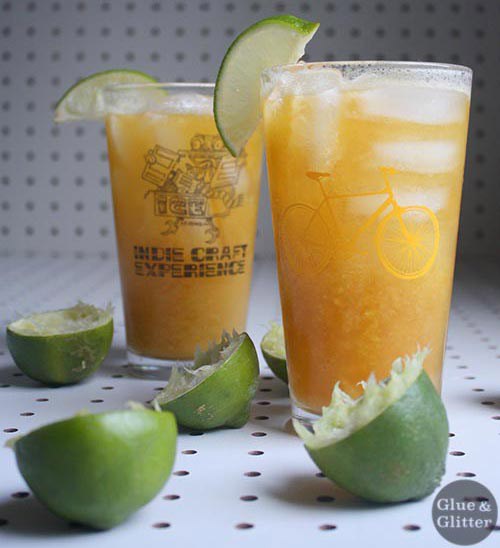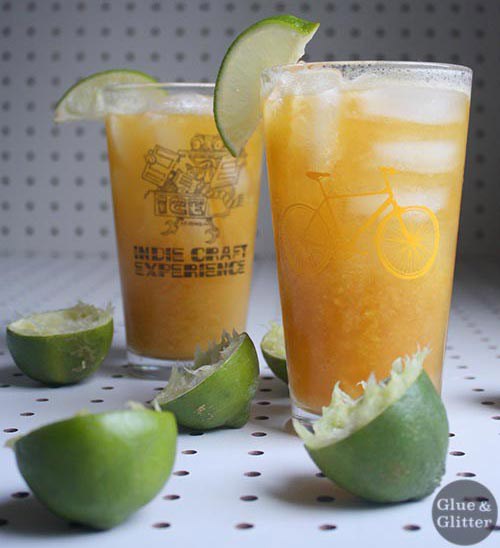 Sign up here to reserve your space. The ICE studio is on the corner of McClendon and Oakdale in Candler park, and it's a beautiful space to cook, eat, sip, and chat in! Each student in the class will enjoy the meal and cocktail we're making and receive a recipe handout with all four recipes to take home. You'll also have the chance to buy a signed copy of my vegan cookbook, BOWLS, which is packed with even more vegan bowl recipe goodness.