Air fryers are the newest hot kitchen gadget, and I'm in love with mine! Here are some vegan air fryer recipes that showcase the magic of the air fryer.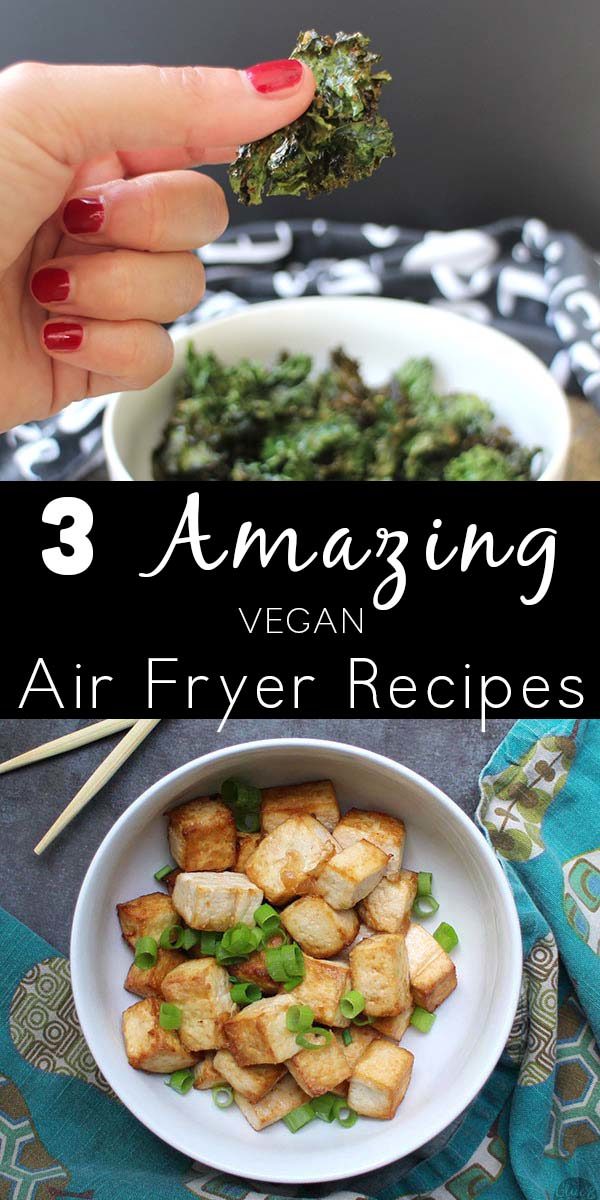 Guys, I got an air fryer, and I am IN LOVE. We use our air fryer almost every single day. Sometimes, we even use it for more than one meal. It makes crispy fries in 20 minutes with as little as a teaspoon of oil, but you can do so much more with an air fryer! These are my three favorite vegan air fryer recipes to come out of my own test kitchen. Check out the videos below!
Related: The Healing Power of Healthy Fats
1. Crispy Air Fried Tofu
Never bake or saute tofu again! This recipe is super easy, and my family eats it probably 2-3 times a week. Sometimes more. If you're worried about us eating "too much soy," don't panic. Read Tanya's piece on why soybeans are just…beans.
2. Kale Chips
You can make these with the ranch seasoning in the video or use your favorite herbs and spices. I've made these with just salt and garlic powder, with salt and pepper, and with curry powder. They all come out well.
3. Avocado Fries
If you've never had avocado fries, you are in for such a treat! This recipe uses no added oils. I love these dipped in Sir Kensington's Chipotle Fabanaise, but you can use any dipping sauce you like.
Do you have an air fryer? What's your favorite vegan air fryer recipe?