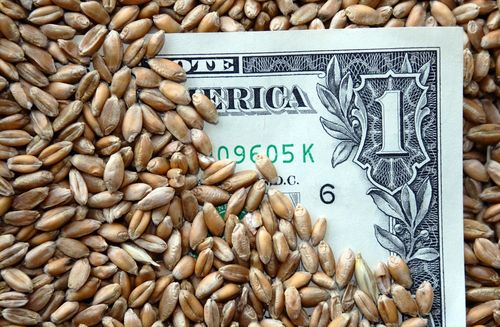 When Congress went into recess last week, they left the U.S. Farm Bill stalled in the House. House Speaker John Boehner said the House will take up the bill when they return after November elections.
Boehner said, "We will deal with the farm bill after the election. The current situation that we face is we've got people who believe there's not enough reform in the farm bill that came out of committee; we've got others who believe that there's too much reform in the bill that came out of the committee."
That seems to be an accurate assessment of where the Farm Bill stands right now. For instance, food stamps have been cut by a drastic $16 billion, and while some believe that would leave too many families hungry, others believe the food stamps should be cut even further and the poor should just boil their bootstraps for dinner.  For a more detailed look at the Farm Bill, check out this handy Farm Bill visualizer.
Once the Farm Bill is passed, the House and Senate would still need to come together to compromise on the House version and the Senate version.
Officially, Boehner has said that there are not enough votes to pass the Farm Bill now. However, representatives from heavily agricultural districts held an informal poll before the recess and determined that the Farm Bill would pass if brought to the floor. So what's really going on?
I suspect the House leadership is waiting until after the elections to see what the makeup of next year's Congress will be. Only then will they decide whether to bring the Farm Bill to the floor for a vote or push for a one-year extension to the bill, then try next year for a Farm Bill more to their liking.
Wheat and money photo via Shutterstock