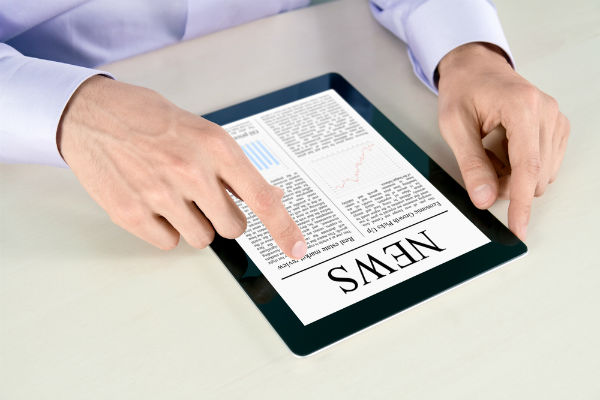 What news have you missed this week? Don't miss a thing: find the week's top food news stories here!
Food News for Health and Happiness
Nutrition and health 'have greater influence on newborn's size than race' — A new Oxford study challenges traditional views of newborn health factors. Nutrition: it matters even more than we thought!
Alcohol good for heart's health and blood pressure? — A meta-analysis of 50 studies related to alcohol and health emphasizes the importance of consumption at 'low to moderate' levels, if you're looking for health benefits from fermented fruits of the vine.
Seriously?
Eden Foods Says No to Birth Control for Employees — Aaaaand another product joins my 'never buy this' list. Goodbye, Eden Foods! I think we're done here.
Study of Organic Crops Finds Fewer Pesticides and More Antioxidants — Color me shocked! Aren't you guys, like, totally shocked?!
Americans Are Too Stupid for GMO Labeling, Congressional Panel Says — If you're routinely appalled by stuff Congress does (or fails to do), the feeling here will be familiar! … Wow. Just, wow.
Organic farmer says he was drenched with pesticides; sues spraying company — Who wouldn't love being soaked in agricultural chemicals that cause 'a host of health problems such as vomiting blood, dizziness, and uncontrollable shaking'?  I mean, come on — it's just poison, dude.
Er, wait, no.
USDA accused of keeping final details of new poultry inspection program a secret — Oh come on now, surely not! What would the animal-ag industry have to gain by… um… complete and total lack of transparency?
But they've always been so open! And forthcoming! And straightforward about their business practices!
Yeeeeaaaaaahhhhh, no.
Woot!
Why a fancy food startup is selling vegan mayo to America's poorest shoppers — Like Beyond Meat, Hampton Creek's new animal-product-free Just Mayo sets out to win over an omni demographic with vegan nom. Go, guys, go!
Stay Tuned…
Subscribe to the EDB newsletter, find us on Facebook, follow us on Twitter, and meet me back here every Saturday for a weekly roundup of the best and worst news from the food world!
Image credit: photo via Shutterstock.