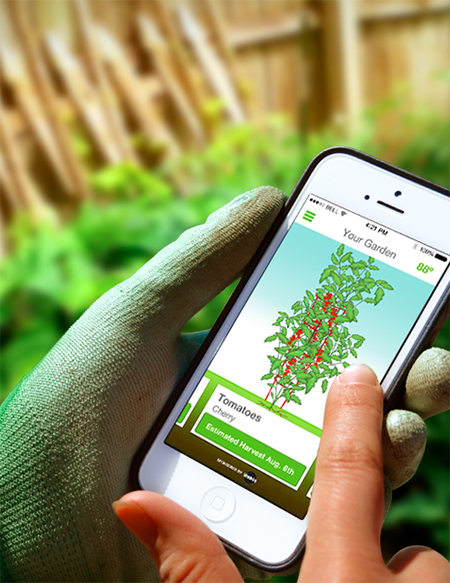 Want to grow a bit of fresh food in your backyard, but struggling to iron out the details? A boatload of online tools can guide you, including a newcomer to the web: Sprout it.
In beta, Sprout it boasts spare functionality today, but I'm intrigued. Enter your zip code to find herbs and vegetables suited to your clime with detailed — but simply laid out — planting and growing instructions. Sign in and select the produce you want to grow. It took me less than five minutes to get started. To make it simpler, Sprout It has created a "Get Inspired" section with pre-planned theme gardens you can add to your plan with one click. Love salsa? Plant the salsa garden. Into cocktails? There's a garden plan built just for you.
After you've populated your garden, Sprout it helps you create a growing plan for each plant. You'll have easy access to planting instructions, harvest dates, potential problems to watch for, and storage tips. Sprout it keeps track of your tasks and sends you reminders when it's time to get off the couch and into the yard to thin seedlings or pick a few cucumbers.
The Sprout it team is adding new herbs and vegetables to the site every month. It also plans to add functionality, like a garden journal, search features, and more in-depth weather info for your area.
When I'm planning my tiny backyard farm, I get overwhelmed by the sheer quantity of interesting varieties available and the unique growing instructions for each. And while I've found a few other helpful online garden planning tools, Sprout it gets rid of the noise, focusing on your area and the plants you want to spend your time with. I think I'm gonna' like this new tool.
What do you think? What do you look for in an online garden planning tool? Are there other tools you can recommend?
Image Credit: Screenshot from Sprout It