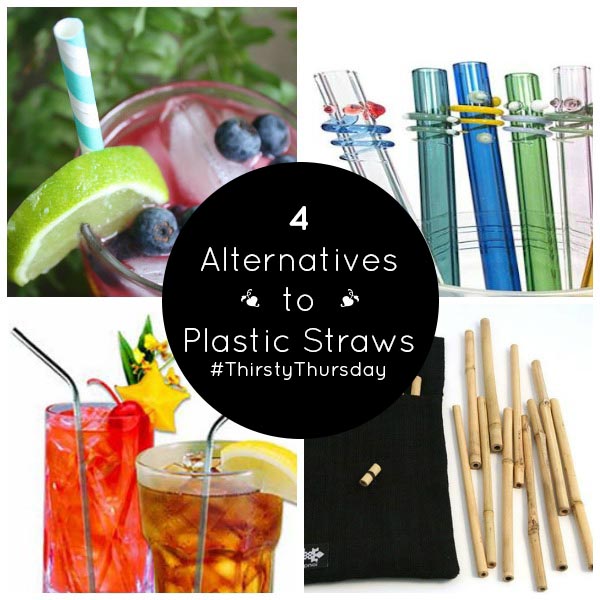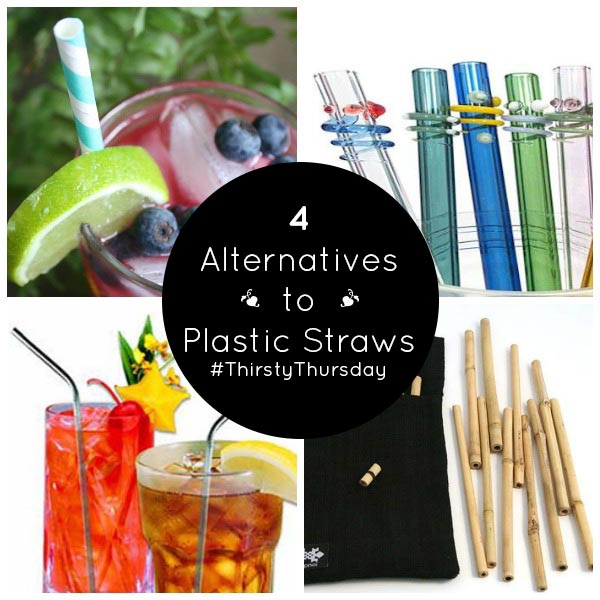 It's Thirsty Thursday! Instead of a single-use plastic straw, check out these plastic free alternatives for your beverage of choice this week.
Of course you could just ditch the straw and sip your cocktails the old fashioned way, but there's something about plunking a straw into a drink that just makes it feel…proper. And isn't Thirsday Thursday about treating yourself? Luckily you can sip in sustainable style with these plastic-free alternatives!
Related: Miami Beach Bans Plastic Straws, Plastic Micro-Beads from Body Scrubs Contaminating the Great Lakes
Do you want to hear my favorite things about the Thirsty Thursday straw alternatives below?
1. We can call them STRAWternatives. And we should start doing that right now.
2. These strawternatives are prettier than cheapo plastic straws.
Boom! Pow!
Pick out a cocktail recipe for Thirsty Thursday, and let's look at these great plastic-free straws below!
4 Strawternatives for Thirsty Thursday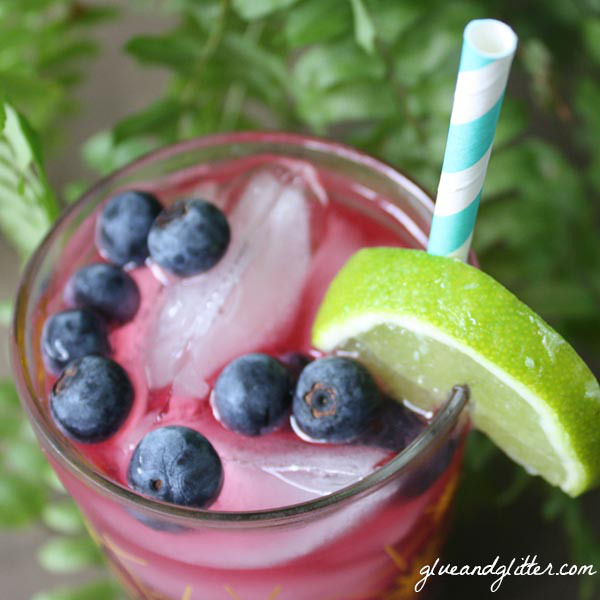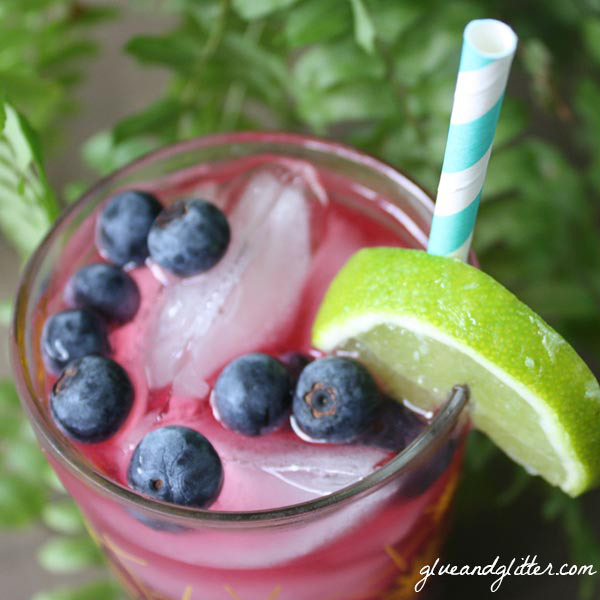 1. Paper Straws
Over at my personal blog, I do a weekly cocktail. That means I make a lot of cocktails, and I take a lot of cocktail photos. I love a paper straw, because there are a ton of color options, and you can change them out as much as you like. Since they're made from paper, you can also toss them into the compost bin after you're done with your drink. You can find paper straws at Target in lots of neat colors. Amazon also has a ton of paper straw options to suit any drink you want to make!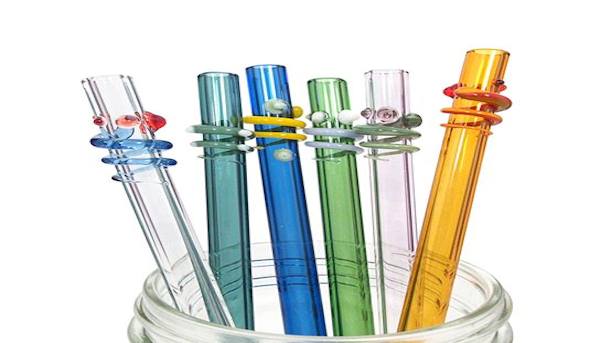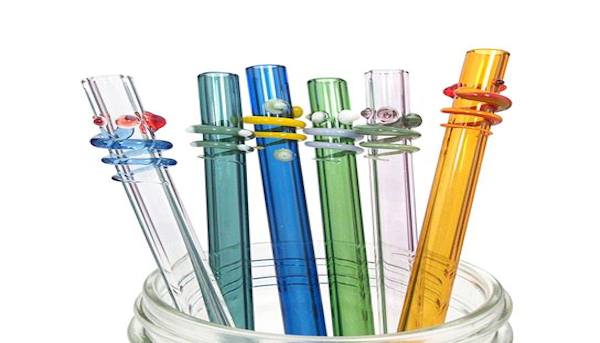 2. Glass Straws
Glass straws are super fun! They come in a variety of colors and styles. I love the way that glass artists get into the details when they're making their straws. I also love that many glass straws are dishwasher safe. The straws pictured above are from the company Strawsome. You can also find glass straws elsewhere online. Like paper straws, Amazon has a nice variety if you'd like to shop around.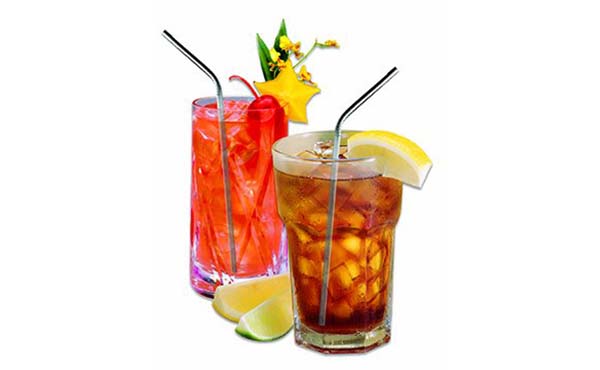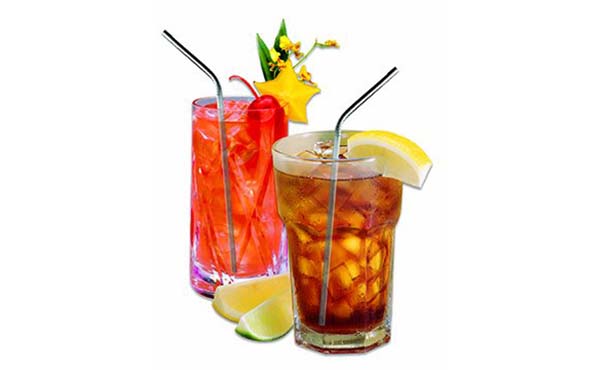 3. Metal Straws
Does the idea of a glass straw freak you out a little bit? You can still get your reusable straw on! Metal straws also tend to be dishwasher safe, and you don't have to worry about them breaking. These are a great reusable, plastic-free option for kids. Find stainless steel straws on Amazon.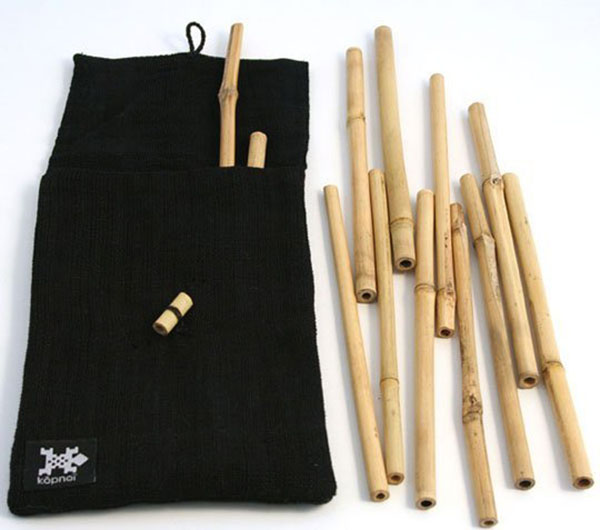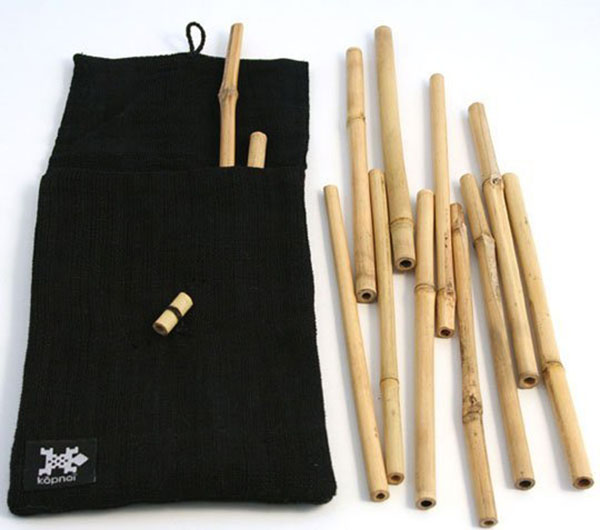 4. Bamboo Straws
The last time I talked about glass straws, my friend Ashley mentioned that she loves her bamboo straws! While I personally haven't used bamboo straws, I trust Ashley's recommendation! She pointed me to this review on The Kitchn. A little searching turned up this set of 12 reusable bamboo straws that look pretty cool, too!