If you ever wonder what all the fuss is about with regards to heirloom vegetables, The Heirloom Life Gardener by Jere and Emilee Gettle provides ample explanation. The Gettles are the co-founders of Baker Creek Heirloom Seed Company. Besides telling the interesting story of the seed company, the book gives a concise background for the seed crisis in America, where there has been a dramatic loss and consolidation of seed companies, and with them, the disappearance of countless vegetable and fruit crops. The trend away from home vegetable gardening contributed to the disconnect of people with their food, and only in recent years has there been a growing interest in the history of our food crops.
And this resurgence of attention is just what is needed to save the heirlooms that remain.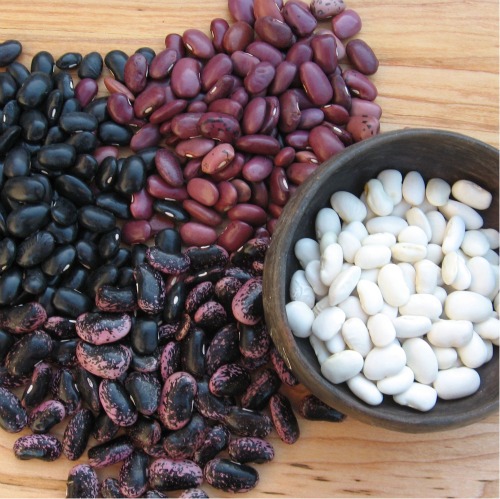 The Gettles also included how-to chapters on gardening, including "city farming" in containers, saving seeds, and an A to Z on cultivation, pests, and the uses of specific edibles, some that are familiar, and some not widely grown (amaranth). The book is a good overview for beginners unfamiliar with gardening with heirlooms, and seasoned gardeners will enjoy learning the story behind Baker Creek and the early efforts of Jere Gettle in saving seeds from extinction.
Jere Gettle is somewhat of a seed savant, in that he is young for having accomplished so much: he created a successful seed company (currently selling 2 million packets per year),  built a frontier village around it (Bakersville, at the Baker Creek Heirloom Seed Company in the Ozarks), traveled globally to collect seeds from rare edible plants, rescued an historic seed company by buying it, and opened a branch seed store in Petaluma, California (Petaluma Seed Bank). All this while he was still under thirty three years old!
Gettle, his wife Emilee, and daughter Sasha, often appear in photos looking as if they indeed stepped off the pages of Little House on the Prairie.  Gettle started Baker Creek Heirloom Seed Company when he was seventeen years old. He was raised and home schooled on a homestead, which explains his early passion for growing food since the tender age of three.
With thanks to Jere Gettle for providing me with a copy of The Heirloom Life Gardener to review.
Photos: Urban Artichoke